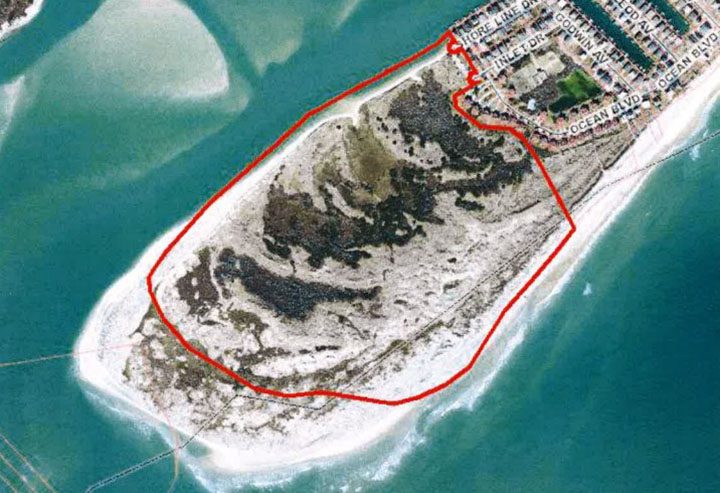 Topsail Beach commissioners are meeting Monday afternoon to talk details of a proposed gated family compound at the undeveloped southern tip of town.
Commissioners will propose and discuss conditions on Pendo CEO Todd Olsen's conditional rezoning application, which seeks to remove fewer than 30 acres of the nearly 150-acre property from its current conservation zone.
The software entrepreneur is under contract to buy the land pending the outcome of the rezoning request.
The Olsons want to build seven houses, a pool and pool house, decking beach and sound accesses, and a six-slip private marina on the sprawling, natural area known as The Point.
Olson and his wife, Laura, have signed a letter of intent with the North Carolina Coastal Land Trust to grant the organization a conservation easement for a minimum of 80% of the property, which would forever prevent development on more than 115 acres.
Their rezoning request was unanimously denied in May by the town's planning board.
The commissioners' special-called meeting will be held at 3 p.m. in the town hall board chambers, 820 S. Anderson Blvd.
Documents will be made available on the town's website at https://topsailbeachnc.gov/Government/Agenda-Minutes.