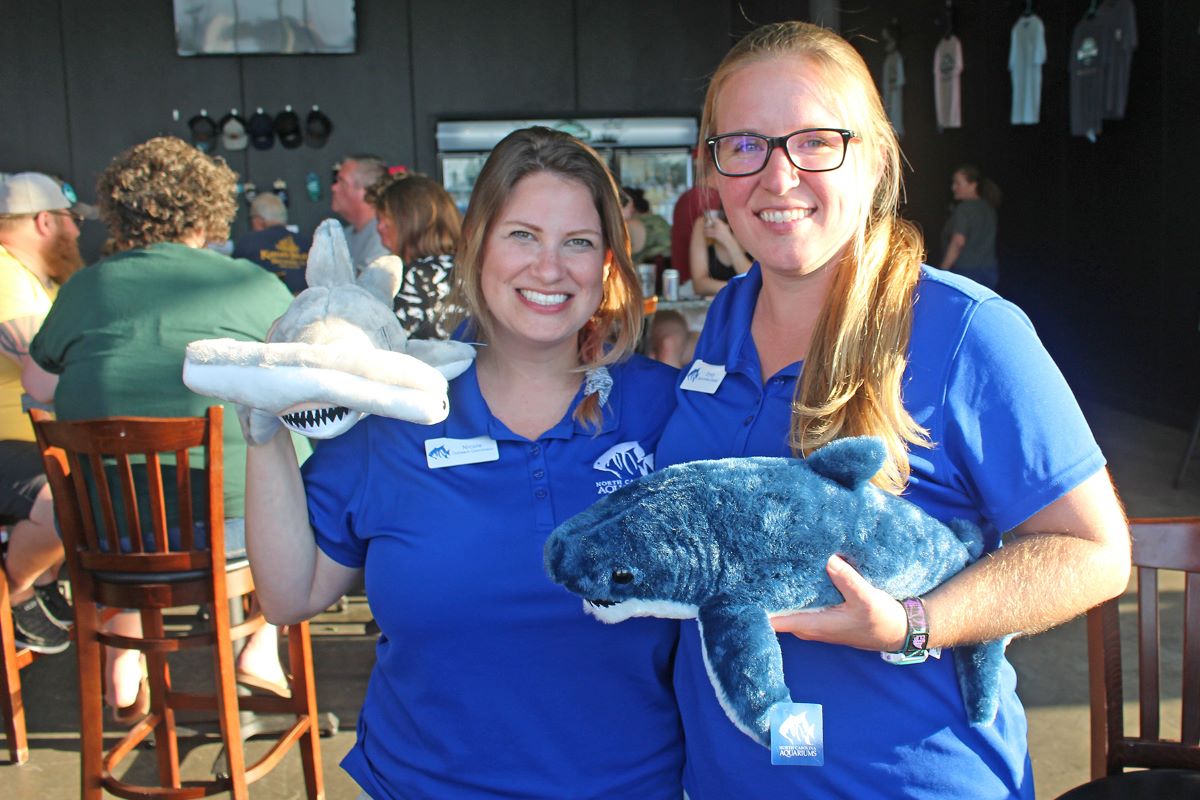 Learn about the threats that sharks face globally and how research off the state's coast is helping to better understand shark behavior over a pint during Suds for Sharks.
The fundraising event is to take place 5:30 to 8 p.m. May 19 at Crystal Coast Brewing Co., 219 West Fort Macon Road, Atlantic Beach.
The North Carolina Aquarium at Pine Knoll Shores and Crystal Coast Brewing Co. are partnering on the free, family-friendly event.
"Events like Suds for Sharks is a way that we can bring the community together for a great conservation cause," Emily Fessler, aquarium education curator, said in a statement. "The more we can learn about and understand sharks, the better we're able to protect these animals and their habitat to help them not only survive but thrive for future generations."
During the fundraiser, the brewery will have a shark-themed beer available, Nacho Shack of Havelock will have a food truck on-site, there will be shark-themed trivia and a silent auction with local art. All donations will go to the Association of Zoos and Aquariums conservation program SAFE: Sharks and Rays for shark field research, outreach, and conservation.
Sharks like sand tiger sharks, a species which is found in abundance off the North Carolina Coast, are considered critically endangered in other parts of the world. Decades of mismanagement of the sand tiger shark and slow reproduction have caused sand tigers to be listed as a species of concern by National Marine Fisheries Service and listed as vulnerable by International Union for Conservation of Nature.
"We're grateful for community partners like Crystal Coast Brewing Company who are able to get involved in conservation efforts and help make events like Suds for Sharks a fun experience," Fessler said.