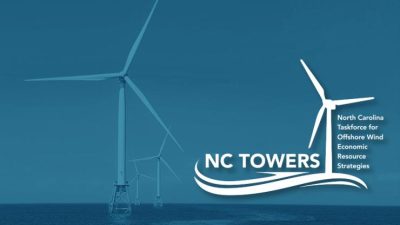 An offshore wind open house Tuesday, March 21, will give residents and stakeholders the chance to talk with experts one-on-one in an informal setting.
North Carolina Taskforce for Offshore Wind Economic Resource Strategies, or NC TOWERS, will hold the open house 4 to 7 p.m. in Brunswick County Community College's Virginia Williamson Event Center, part of the Odell Williamson Auditorium.
Task force members and offshore wind experts will provide information, answer questions, and listen to feedback throughout the open house.
Brief information sessions about the status of offshore wind in North Carolina will be held at 4:30 p.m., 5:30 p.m. and 6:30 p.m. These will be interactive sessions including time for questions.
NCTOWERS advises the Cooper administration and state policymakers on ways to advance offshore wind energy projects in North Carolina, with a special focus on economic development and job creation, according to the website.