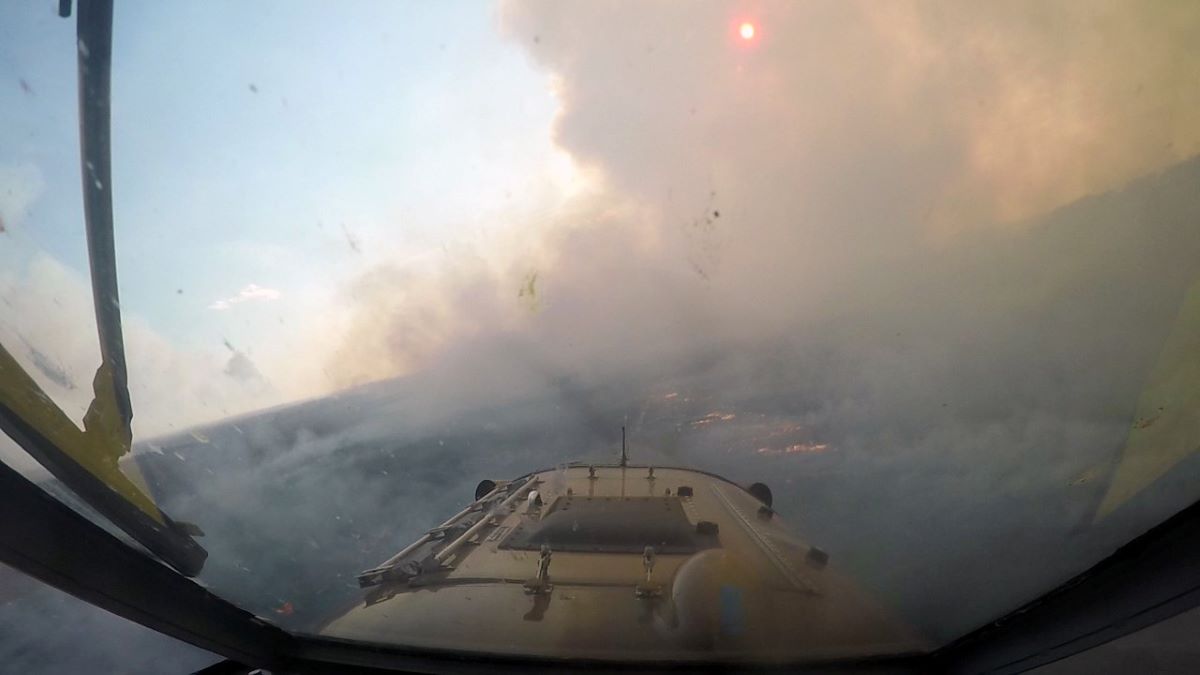 Officials urge motorists in the northeastern part of the state to drive with caution if they encounter heavy smoke from a wildfire burning on private and federal lands in Tyrrell County.
Because drivers have reported heavy pockets of smoke in Tyrrell, Hertford and Gates counties and moderate smoke in Currituck and Camden counties, North Carolina Department of Transportation advised travelers on Monday morning to be aware of the possibility of suddenly reduced visibility on roads across inland, eastern parts of the state.
The 5,200-acre fire was 34% contained as of 4 p.m. Sunday. Firefighting crews were continuing efforts to improve containment lines and monitoring conditions, North Carolina Forest Service officials said Sunday. There are no injuries and no structures threatened at this time and the cause of the fire is under investigation.
When encountering heavy smoke or fog, state officials recommend drivers do the following:
Slow down and allow extra time to reach your destination.
Use low-beam headlights and fog lights. Never use high-beam lights, as they cause glare and can make it difficult to see in front of you.
Leave extra distance between you and the vehicle in front of you.
Follow the lane markers with your eyes to ensure you are staying in the proper lane.
Turn on hazard lights and find a safe place to pull off the road if visibility is reduced to zero.
Risks of heavy smoke are higher at night, when darkness combines with cooler air to hold smoke closer to the ground.
Forest Service officials remind the public to keep drones away from wildfires. Flying a drone near or around a wildfire compromises the safety of pilots and interferes with firefighting efforts.
For real-time travel information, visit DriveNC.gov or follow NCDOT on social media.