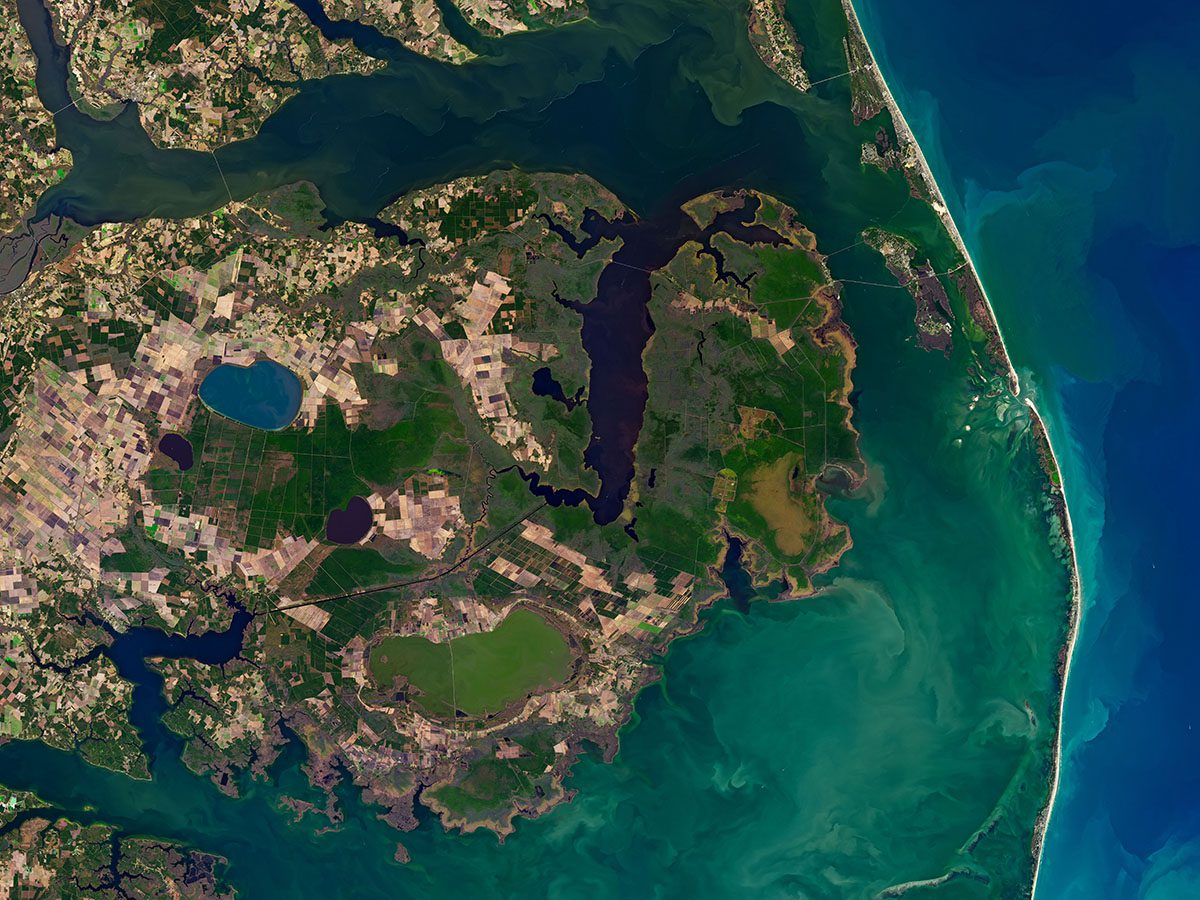 Veined with thousands of miles of streams and rivers, dotted by several national wildlife refuges, pocosin wetlands and state parks, the Albemarle-Pamlico estuarine region is one of the nation's ecological crown jewels.
The estuary was designated in 1987 as "an estuary of national significance" and is listed as one of "America's Great Waters."
But this precious ecological resource is in a region that is vulnerable to a host of man-made and climate change-related challenges: habitat conversion and wildfires, shoreline erosion and saltwater intrusion.
A recent allocation of federal funding will boost ongoing efforts to restore and build up resiliency throughout the nearly 28,000-mile watershed using a myriad of nature-based solutions.
The U.S. Fish and Wildlife Service earlier this month announced $27.25 million is being appropriated to the agency's National Wildlife Refuge System for Albemarle-Pamlico Sound restoration initiatives.
The funding will make a meaningful impact and be used for projects that will tie into nature-based activities and initiatives on wildlife refuges and state game lands within the region, explained Rebekah Martin, Coastal N.C. Refuges Complex project leader.
"We've really been working on these long-term types of resilience projects long before we thought this money would come our way," she said.
Federal, state, local officials, private land owners and environmental groups have pulled together to tackle everything from water quality issues in the region to how to combat historic levels of flooding in vulnerable communities.
The watershed includes nearly 10,000 miles of streams and rivers that flow into a 2 million-acre estuary, the second largest in the country. Its system includes a portion of or all of six major river basins, including the Neuse, Roanoke, Tar-Pamlico, Chowan, Pasquotank and White Oak. The region is home to nearly 4 million people.
"There's really not a community in the A-P that's not experiencing some kind of climate-related impact," Martin said.
Communities in the region have experienced everything from sunny-day flooding to saltwater intrusion on farmers' crop fields to seeing an emergence of ghost forests.
The response to combat these climate-related problems has been through nature-based restoration solutions — living shorelines, creating substrate for oyster reefs, replacing existing drainage canals with stream-like drainage systems, and restoring submerged aquatic vegetation.
Such restoration activities are being worked on through partnerships with other federal agencies, state agencies and private land owners, all with the common goal to increase resiliency of the land.
Take North Carolina's largest natural freshwater lake, Lake Mattamuskeet.
The lake was listed in 2016 for impaired waters because of its elevated pH and levels of chlorophyll-a.
To address the lake's declining water quality, U.S. Fish and Wildlife, the North Carolina Wildlife Resources Commission and Hyde County formed a partnership that led to a large stakeholder effort to figure out what was happening in the lake.
"That is an effort where we are one of many partners interested in seeing the water quality in the lake improve," Martin said.
State Wildlife Resources Commission Chief Deputy Director Kyle Briggs said the funding is a "huge win" for public lands on the Albemarle Peninsula.
"You talk about an incredibly diverse landscape that's just magnificent for wildlife," he said. "Those species all thrive in that pocosin and salt marsh and just that wonderful habitat."
That habitat is largely going to be affected by sea level rise, he said, so it's important to restore habitats on the refuges, game lands and private lands within the system.
"They money has to be spent either on wildlife refuges or on our game lands, but hopefully that leverages other funds on private lands," Briggs said. "The way I see this working is really hand-in-hand with Fish and Wildlife Service and working together to get the biggest bang for our dollars."
Martin said the next step is to identify projects that have already been or are close to being permitted as some of the first to be implemented on the ground. From there, officials will look at projects that may require some additional modeling or design work.
She said the agency will work closely with the Wildlife Resources Commission to understand shared priorities and is interested in ongoing engagement with communities to understand how increasing resiliency on refuges may help communities around those refuges.
"I would say we are going to be moving quickly to try to start preparing for the projects across the refuges," Martin said.
Nine National Wildlife Refuges are within the Albemarle-Pamlico watershed. Those include: Currituck, Mackay Island, Pea Island, Alligator River, Pocosin Lakes, Roanoke River, Mattamuskeet, Swan Quarter and Cedar Island.