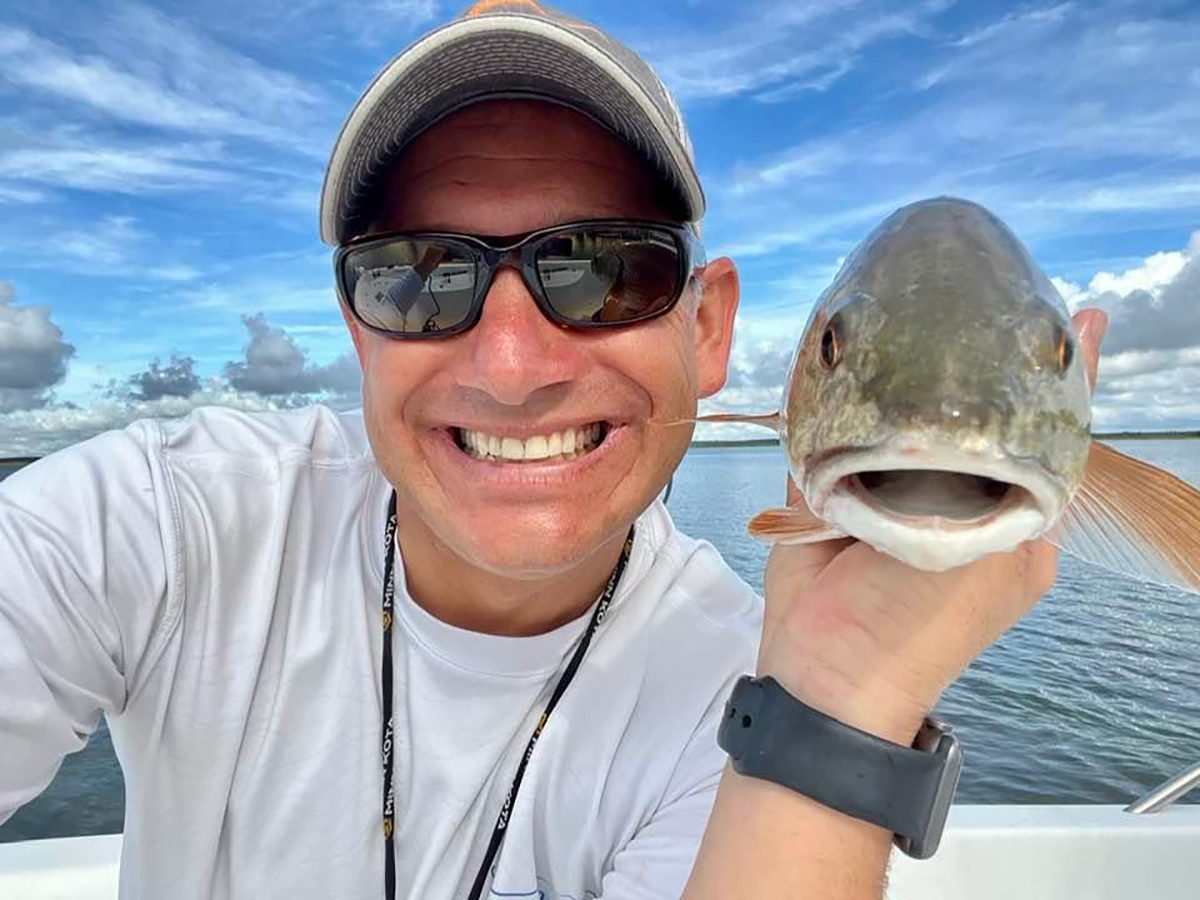 You just never know what kind of work the people you meet on the coast are doing until you get to know them. Dave Bernstein is a highly regarded geospatial mapping specialist who uses high-tech tools to map underwater contours for updating nautical charts.
He also happens to live in Morehead City and is an outstanding angler.
"Through graduate school at NC State University, I had an opportunity to work at the coast in marine science with UNC and NC State," he said recently, adding that it led to a life on the water. "Through working in the marine labs, I met Chris and Sloan Freeman, and a few years later Geodynamics was formed."
They three have been working together a long time and it's paid off. "20 years later, Geodynamics has grown to a leading name in the hydrographic research and mapping industry."
The company does more than make seafloor maps.
"We also use advanced remote sensing techniques like LiDAR (light detection and ranging) and GNSS (global navigation satellite system) to map the coastal environment by ground, remote aerial platforms, airplanes and helicopters. These terrestrial surveys support coastal engineering, design and construction as well as coastal change and resiliency studies."
It's tremendous work and it's happening right here. But there's a lot more to Bernstein than his work. He loves his family, and his wife and daughter are extremely important to him.
"My wife of 20 years, Kathy, is a school counselor and career coordinator for Carteret County Schools. Our daughter, Josie, is into gymnastics, but will drop everything to go fishing."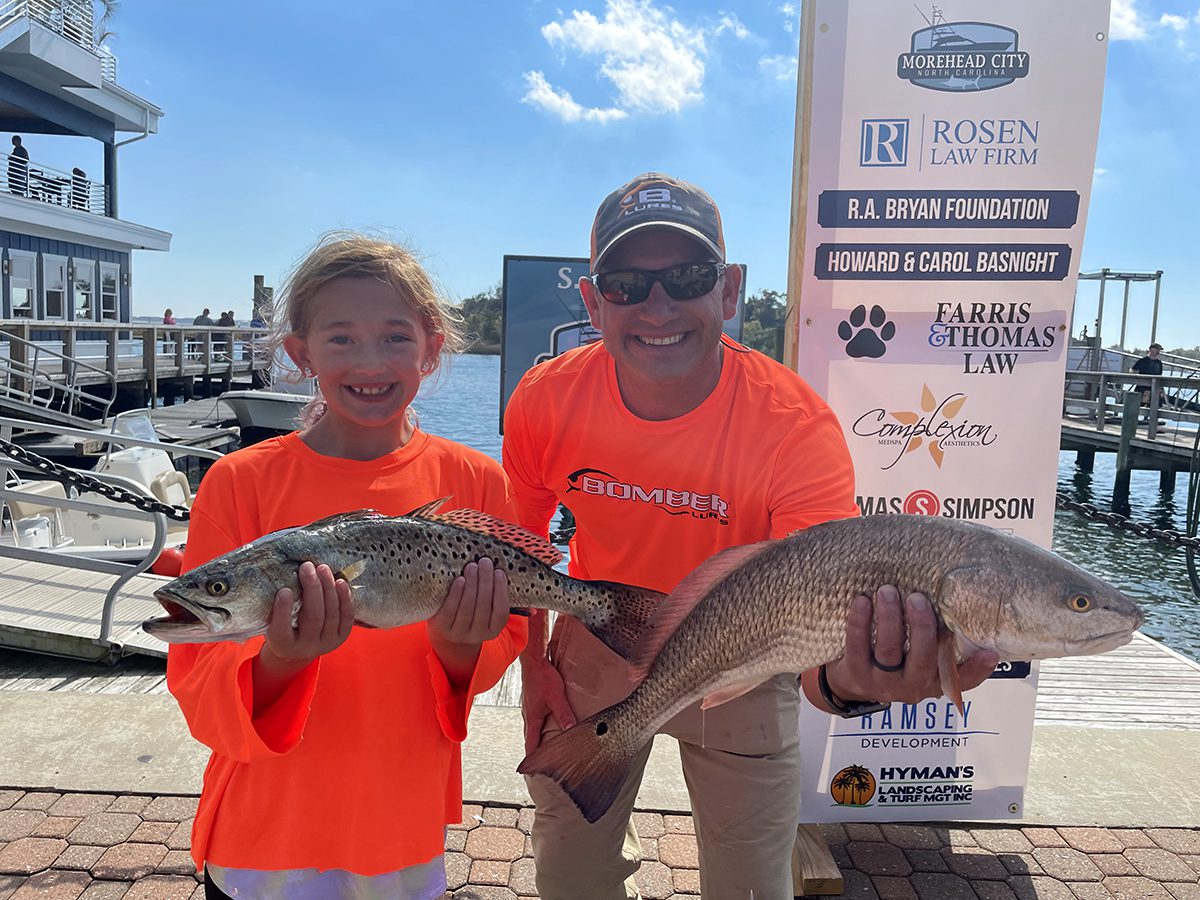 Josie has always loved fishing, said Bernstein. "I started her at around 4 years old and I think she was guided into it at the right pace."
Bernstein also loves to get the whole crew out on the boat and enjoy the outdoors.
"We love getting on the water and learning together about our environment, fishing, boating and beaching. You can typically find us somewhere around Cape Lookout," he said.
Bernstein is known around here as a fine angler and has competed successfully in regional redfish tournaments.
"I got into fishing some tournaments and taking on some sponsors back in 2004. I never really thought of that as a professional adventure, but more of an extension of the competitive life of sports," he said. "I did pretty good in tournaments with many top 10 finishes and even won some."
He credits tournament fishing with making him a better angler all around.
"Redfish tournaments forced me to think more about how to catch fish and why fishing can be good or bad at times," he said.
Nowadays, he doesn't fish competitively too often, but he still gets out there from time to time.
"Josie and I enjoy doing benefit tournaments, like the Carteret Cancer Crew Fishing Tournament," he said.
Originally from Richmond, Virginia, Bernstein said his love of fishing began as a kid on trips to the beaches between Virginia Beach and the North Carolina state line. Fishing brought together the men of the family.
"When I was growing up, we visited Sandbridge Beach. These trips with family were where I learned to surf, fish and grow a passion for the ocean and coastal environments," He said. "My dad, Dr. Allen Bernstein, and my uncles, Steve and Harold taught me surf and pier fishing. I vividly remember fishing for bluefish, spots, and croaker at the Sandbridge Pier."
He moved to the North Carolina coast in 2001, saying the area "was a great fit." And as soon as he could, he got serious about his fishing.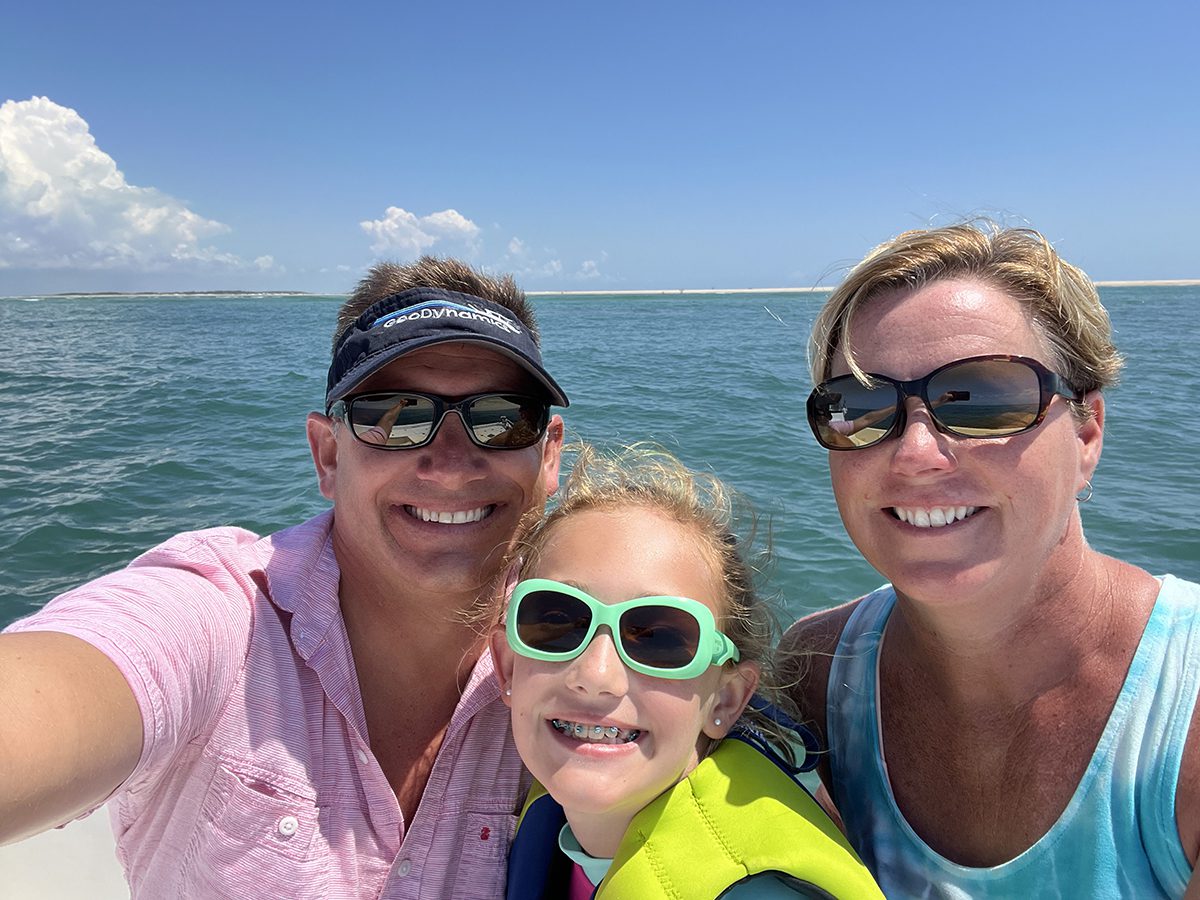 "Once I got my first boat, I quickly built a passion for redfishing. Sight fishing, casting lures, and anything else; I enjoy it all and it's always different."
However, he does have his favorite methods.
"I love working the marsh banks and shallows with topwater plugs for redfish. You can hear, and often see, the fish coming in and out of the fringe grass to feed. When they crush your lure, it's exhilarating!"
He's learned a lot about it over the years and said the key to consistently finding fish is not to get stuck in your ways.
"Go out and explore. When you learn more about the areas you already know, and find new areas, you build a more comprehensive understanding of the whole system."
The last part of the puzzle is getting them to bite, figuring out what will make those fish want to feed.
"Determine what they are eating, and the bites will follow," he advised.
Recently, Bernstein has been heeding his own advice and expanding his own horizons.
"I've enjoyed fishing the inshore waters, but now I've been exploring outside the inlets and fishing nearshore waters for cobia, king mackerel, Spanish mackerel, false albacore and Atlantic bonito. Wreck fishing is next, but I'll need a bigger boat," he said, adding that, "Sometimes my expectation is not to catch a lot of fish, but instead to try something new or just have quality time with my daughter. Then the fish are a bonus."
Geodynamics, which has seen significant growth in the past decade, is becoming a much bigger operation. In 2021, Geodynamics was acquired and merged into NV5 Geospatial. The company announced in 2021 that the "combination brings together complementary, advanced technologies – Geodynamics' full-ocean depth sonar-based hydrographic and geophysical surveying with NV5 Geospatial's topographic and bathymetric capabilities – to deliver detailed insights for a variety of applications, including coastal management, flood monitoring, ecosystem protection, research and more."
"We're growing now with some great support from our NV5 team and our 20-person team has quickly jumped to 40." Bernstein sees this continuing. "Our next 10 years is all about building the team, refining how we manage our work, maintaining the culture, and keeping innovation in the forefront of our work. We have a few new larger vessels coming online in 2023 that are designed to support offshore infrastructure development projects such as submarine cables, wind energy, and sediment resources."
Bernstein's family also looks forward to being together more.
"We want to travel, explore the Caribbean and the Mediterranean," he said. "We're hoping for more time on the boat and beach, and many family memories to be had."