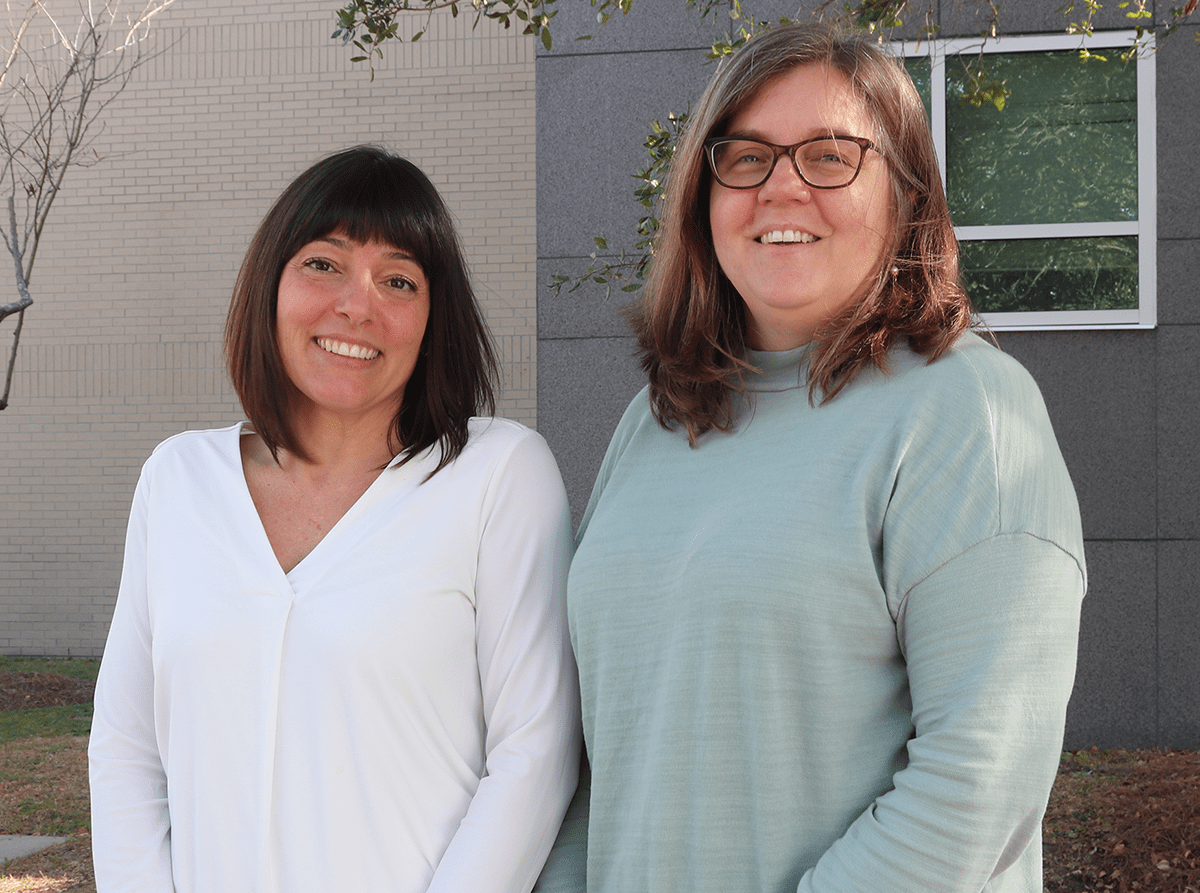 Seagrasses clean the water around them, are vital to marine life, reduce erosion and help fight climate change by capturing carbon, storing it and burying it on the seafloor.
And, no thanks to warming water temperatures, these jacks of many trades are dying off along North Carolina's coast.
A pair of University of North Carolina Wilmington researchers aims to pinpoint which seagrass populations are more resilient in an effort to try and reverse the course of declining underwater meadows.
Associate professors Jessie Jarvis and Stephanie Kamel, both with the university's Department of Biology and Marine Biology and Center for Marine Science, recently received a nearly $400,000 National Estuarine Research Reserve Science Collaborative Grant to enter a new phase of their studies on seagrasses.
Their project, "Evaluating and Enhancing Eelgrass Resiliency and Restoration Potential in a Changing Climate," aims to find out why some species of seagrasses appear to be adapting to rising water temperatures and how those grasses may be used to help restore declining meadows.
"In the past, a lot of the research that we've done with seagrasses, especially in North Carolina, is to figure out the trends in seagrasses, if they're healthy, if they're increasing or decreasing," Jarvis said.
That research has led them to find that some populations of eelgrass, or Zostera marina, are declining in the state's salt waters, particularly in the past decade, but that's not the case across the board.
"In North Carolina, we're finding pockets of eelgrass and Zostera that are able to resist the high temperatures that they're experiencing and so the question really is why," Kamel said. "Can we figure out what exactly these mechanisms of resilience are and then can we use that information to inform restoration."
One of the places where eelgrass populations appear to be adapting to warming waters is in Back Sound, which spans more than 8 miles from the southern part of Cape Lookout National Seashore to Beaufort Inlet.
That's not the case farther north in Virginia's lower Chesapeake Bay, where the warming sea is being attributed to a decline in the bay's meadows.
Researchers plan to take a trial-and-error approach by planting seeds of eelgrass from North Carolina that appear to be adapting to the warming waters in areas of the Chesapeake Bay.
Jarvis and Kamel are working with stakeholder groups, including state employees in North Carolina and Virginia, the National Park Service, and Smithsonian, to identify meadows where there is evidence they are adapting to warming water temperatures.
In all, 10 spots will be selected in North Carolina and 10 in Virginia.
In May, researchers will collect seeds from those areas and test the genetics of those seeds, then plant them in the fall. Seeds from Virginia will be planted in North Carolina and seeds from North Carolina will be planted in Virginia.
Once the seeds are planted, their growth will be monitored. The idea is to use the information collected from that monitoring to help with future restoration plans.
The uniqueness of the project is twofold. It brings two very different scientific fields together. Jarvis is a physiological ecologist and Kamel is a population geneticist.
"We're approaching this really important problem from two pretty different perspectives and that just makes for a really complementary science and we're just learning a lot of new and different things in two different fields and I think that's really important going forward to think about how to do restoration," Kamel said.
This project is one of the first to take a step toward creating resilient seagrass meadows.
"We're hoping to make existing meadows even more resilient and the idea that it is really a lot easier to protect them than it is to restore them," she said. "The impacts of their loss are felt years beyond their loss so it's really important to try to get ahead and be more proactive."
Their hope is to create one of the first in a series of reciprocal transplant sites along the entire East Coast.
"There's no formal plans for that at this point in time but we have been talking with some other folks in places like New York and one of our stakeholders is in Massachusetts where they don't currently have the high temperature stress that we have, but they see the water temperatures increasing and they want to get ahead of the game," Jarvis said. "It's a lot easier to conserve seagrasses and protect it than it is to restore them. With bringing in these more temperature resistant plants from North Carolina we can maybe help give them a head start."