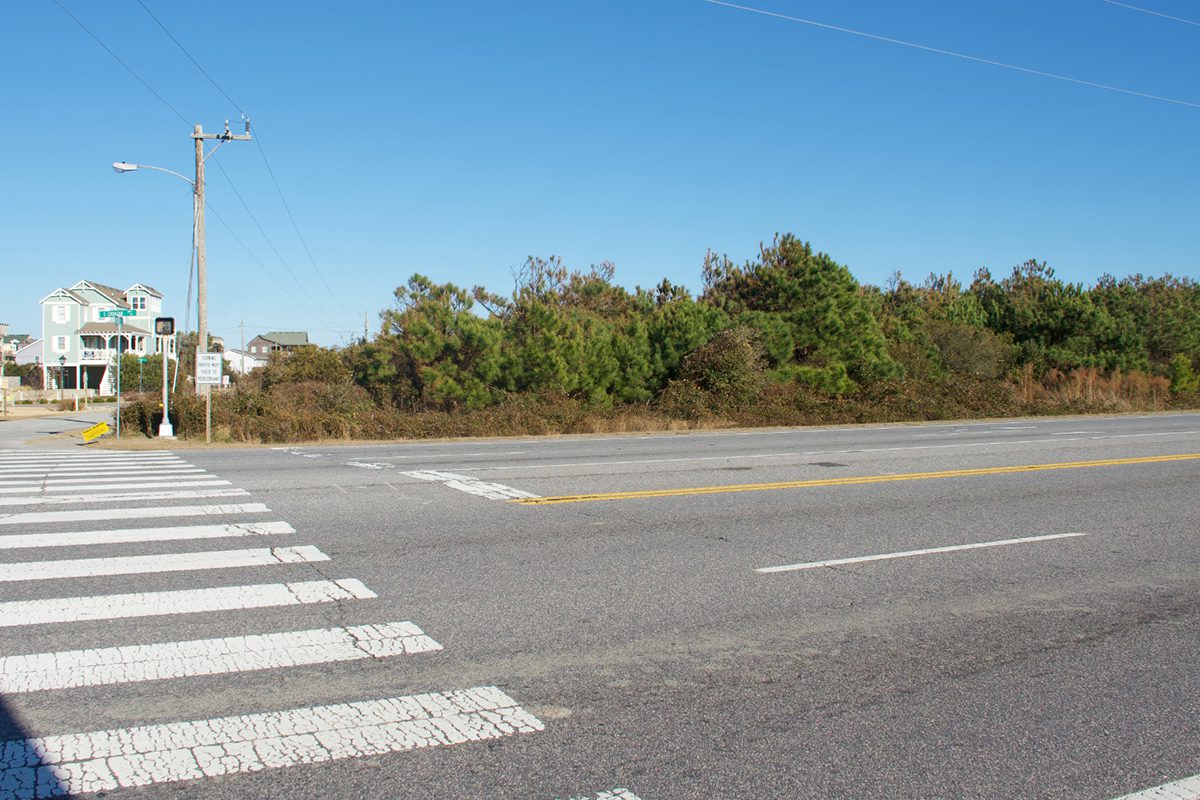 This story has been updated to clarify that the moratorium in the C2 district applies to a limited area.
Facing public opposition to a proposed affordable housing development, the Nags Head Board of Commissioners voted 4-1 Wednesday to remove multifamily dwellings as a permissible use in the town's C2, general commercial zoning district to allow time to develop standards for such development in "appropriate areas of town."
The board's action came amid widespread criticism and concerns voiced by residents and nonresident property owners after the unveiling in October of plans for a 4.7-acre, 54-unit workforce housing project at the intersection of U.S. 158 Croatan Highway and East Holloway Street, across from Jockey's Ridge State Park.
Dare County officials have been pursuing efforts to develop essential and workforce housing. In 2020, business owners and employers were asked to complete a survey on their employees' housing needs and to identify challenges associated with the shortage of housing options in the county. Last summer, the county contracted with Woda Cooper Companies, which planned to develop the housing units at Nags Head and another 46 units in Manteo.
Nags Head commissioners said the C2 language in the town's zoning ordinance was contradictory and vague.
The C2 District is a large commercial designation in the town that includes Virginia Dare Trail, which is part of N.C. 12, and Croatan Highway, the town's segment of U.S. 158, from the Kill Devil Hills corporate limit to South Nags Head. The board in October 2022 adopted a moratorium on all nonresidential development in a section of the C2 district until March 17. The moratorium applies only to the part of C2 within the Historic Character Area between U.S. 158 and N.C. 12 from Hollowell Street to Danube Street.
Numerous people voiced their concerns during the meeting Wednesday about multifamily dwellings in the C2 zone, which they see as their neighborhood of single-family homes.
During the public comment portion of the meeting, Frank Campanale told the board that he had driven from his home in New Jersey to attend and speak out about the project. His remarks reflected the concerns of other residents and property owners — who also acknowledged the need for workforce housing.
"We're looking to retire (in Nags Head)," Campanale said. "We're in favor of changing the zoning of the commercial C2 area to eliminate high-density housing … It's not intended as a gripe or insensitive to the need of supporting businesses. I've owned multiple businesses my whole life. I'm just saying you've got to optimize where you put that content."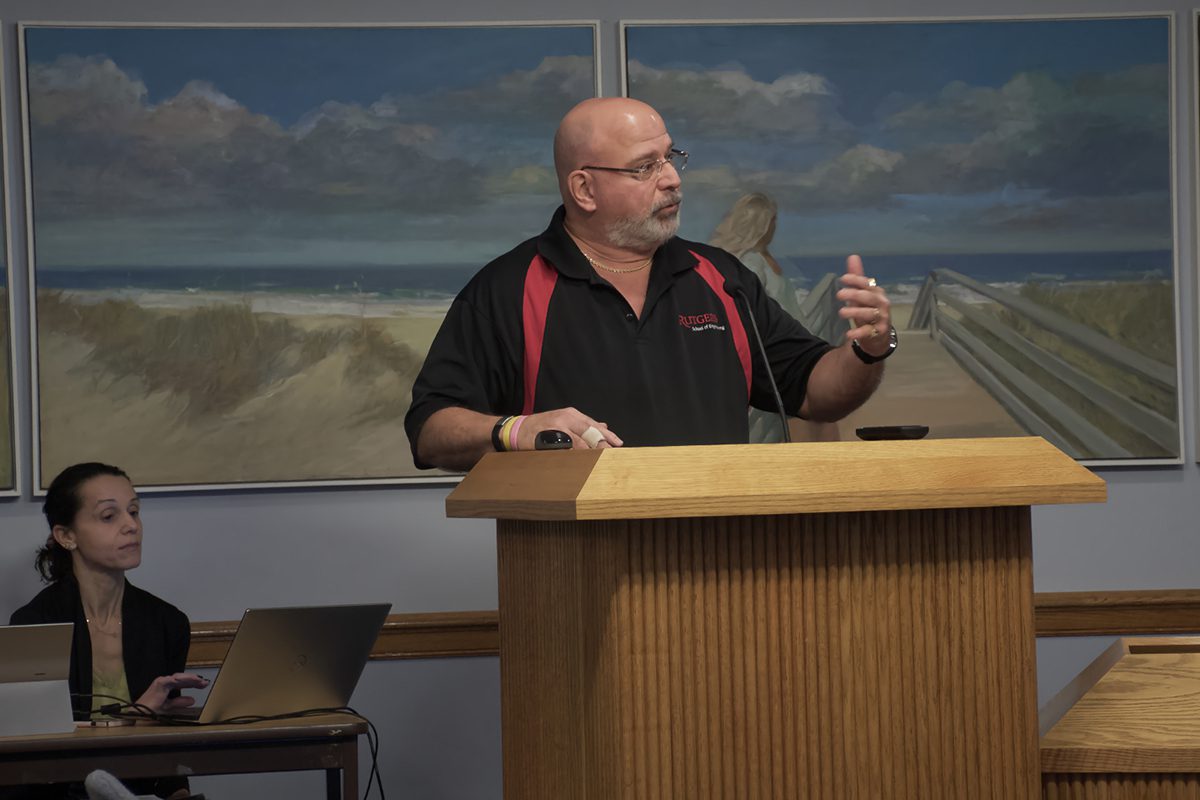 In remarks following the meeting, Campanale said there are other, more appropriate areas where multifamily dwellings could be developed. "I wouldn't do it at a state park that's nationally recognized in a residential neighborhood and then put apartment dwelling in."
Others said they worried about the scope of the board's decision. Bobby Harrell, owner of Harrell & Associates, a real estate company in Nags Head, pointed to the effect removing multifamily dwellings from the district could have on critical housing needs of those who work service and other jobs in town. He said research had shown that the Outer Banks Hospital alone needs 40 housing units for employees.
"Elimination of the multifamily in the C2 zone will affect much of the area that will accommodate multifamily housing," he said.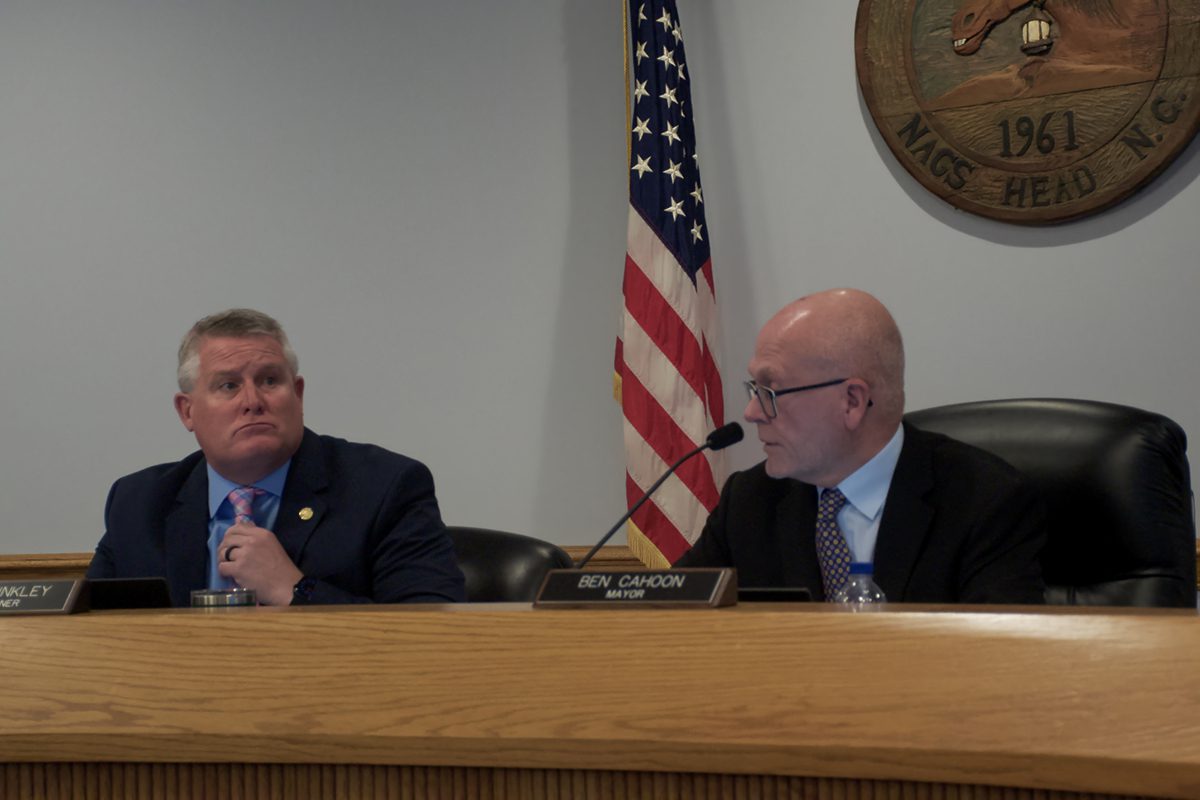 Mayor Ben Cahoon, who cast the dissenting vote, called the action "a little precipitous," saying it would eliminate an essential use in a large part of town.
"The C2 is not just the area that's been referenced repeatedly. C2 is virtually everything between the highways … and much of what borders 158 on the west side of the highway. I understand that we will probably put this back, but we're taking it off the table without a guarantee that we're putting it back," said Cahoon.
In an email to Coastal Review clarifying his concerns, Cahoon noted that the C2 district was the only one in town where multifamily uses were permitted. "I believe we need multi-family housing. But multi-family is now not permitted in the town anywhere. It will take study, a proposed ordinance, and another public hearing to put it back."
The commissioners who voted to eliminate multifamily buildings pointed to confusing and imprecise language in the existing requirements. They stressed that theirs was not a vote against multifamily zoning, rather they wanted more precise wording and better placement of multifamily units.
"We need to work on our end. Looking at some of the definitions that we've got. It contradicts itself in different areas of the of the ordinance," Commissioner Kevin Brinkley said during the meeting. "I do think we need time to get it right."
Cahoon, asked whether the vote was a permanent setback for workforce housing, said he was cautiously optimistic.
"It is for the short term. Whether it is or not for the long term, it's hard to say," he said. "It's feasible that the board could adopt some standards that would make it easier to … do workforce housing. I don't know. That's speculation, because we don't know what kind of recommendations are going to come forward as they get adopted."