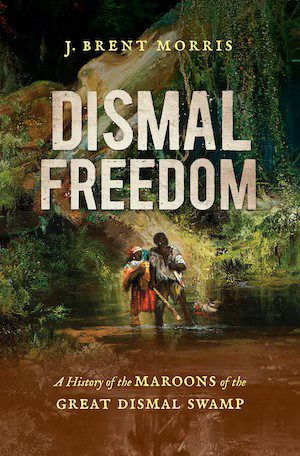 The Museum of the Albemarle in Elizabeth City will welcome next month J. Brent Morris, author of "Dismal Freedom: A History of the Maroons of the Great Dismal Swamp," for a special lecture and booksigning.
The event with Morris, a professor of history at the University of South Carolina at Beaufort, is set for 6 p.m. Friday, Feb. 17.
The special History for Lunch program is being offered both in-person and through Zoom. Register in advance through the museum's Facebook page or website to receive a link to attend the lecture virtually.
Thousands of maroons, or people who had emancipated themselves from enslavement and settled beyond the reach of enslavers, established new lives of freedom in the Great Dismal Swamp. Morris draws from newly discovered primary sources and archeological evidence that suggests far more extensive maroon settlement than historians have previously imagined in the Great Dismal Swamp, which covers almost 2.000 square miles and is in Virginia and North Carolina.
"This is the story of resilient, proud, and determined people who made the Great Dismal Swamp their free home and sanctuary and who played an outsized role in undermining slavery through the Civil War," according to UNC Press, which published the book.
The virtual program is supported by Southern Bank of Elizabeth City.