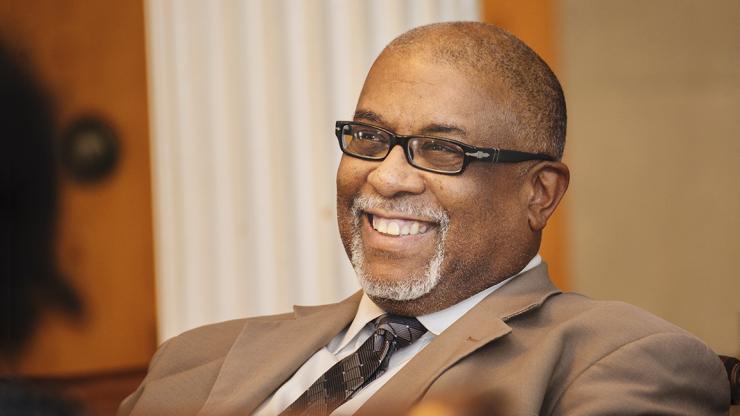 After five years as North Carolina's state parks director Dwayne Patterson is planning to retire.
The first African American to serve as director of the North Carolina Division of Parks and Recreation, he expected to leave early next year, the state agency announced said Thursday.
"I've greatly enjoyed my time working with so many talented parks employees," Patterson said in a statement. "Our state parks system is amazing and so important to the people of North Carolina for health and quality of life."
Patterson helped secure historic funding levels to support both state and local parks while serving as director. He also greatly increased diversity in park ranger hires and created an internship program for students at Historically Black Colleges and Universities to encourage them to apply for jobs across the division, officials said.
Under Patterson's leadership, state park lands increased by more than 40,000 acres and the parks system has had record levels of visitation for three years in a row. He helped secure funding to support 60 new field positions at state parks, recreation areas and natural areas, and division revenue during his tenure rose by 80%. The Schools in Parks program that Patterson launched to ensure every North Carolina grade school student experiences a state parks field trip continues to grow with teacher trainings completed in a dozen counties thus far, according to the state.
"I appreciate Dwayne Patterson's many contributions to enhancing North Carolinians' quality of life as director of State Parks and chief financial officer of our department," said Reid Wilson, secretary of the N.C. Department of Natural and Cultural Resources, which oversees the Division of Parks and Recreation. "His efforts to expand public access to parks, increase diversity in the park system, and connect young students to nature will produce long-lasting benefits."
Patterson also served the state as the Department of Natural and Cultural Resources' chief financial officer and as chief deputy secretary for the Department of Juvenile Justice and Delinquency Prevention.