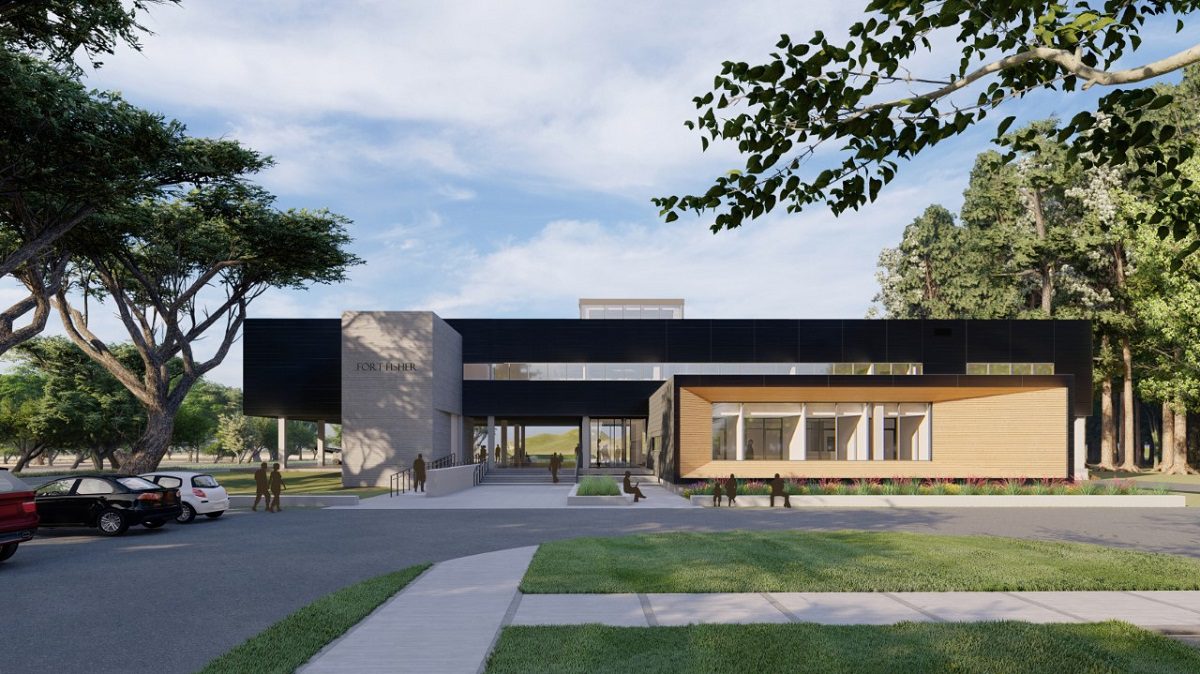 Updated Nov. 9:
Due to a forecast of inclement weather from Tropical Storm Nicole, the groundbreaking ceremony at Fort Fisher State Historic Site, originally scheduled for Thursday has been postponed. A new date and time for the event will be announced, officials said Wednesday.
Original post:
A groundbreaking ceremony is set to take place at Fort Fisher State Historic Site at 12:30 p.m. Thursday, Nov. 10 to mark the start of construction of a new visitor center and conservation lab for the Underwater Archaeology Branch of the Office of State Archaeology.
Located at 1610 Fort Fisher Blvd. S, Kure Beach, Fort Fisher is part of the Division of State Historic Sites in the North Carolina Department of Natural and Cultural Resources.
Attendees at the groundbreaking are expected to include Secretary D. Reid Wilson of the Department of Natural of Cultural Resources, members of the North Carolina General Assembly and members of the Friends of Fort Fisher. Light refreshments will be served.
Construction is expected to be completed in April 2024. The new facilities is estimated to cost about $25.5 million, most of which has been appropriated by the General Assembly since 2016.
In planning since 2010, the new visitor center is to be 22,000 square feet, three times the size of the existing facility built in 1965.
The new visitor center will have nearly double the museum exhibit space, plus amenities such as a 100-seat orientation theater and a multipurpose room suitable for rental and educational activities such as wedding receptions and classroom instruction.