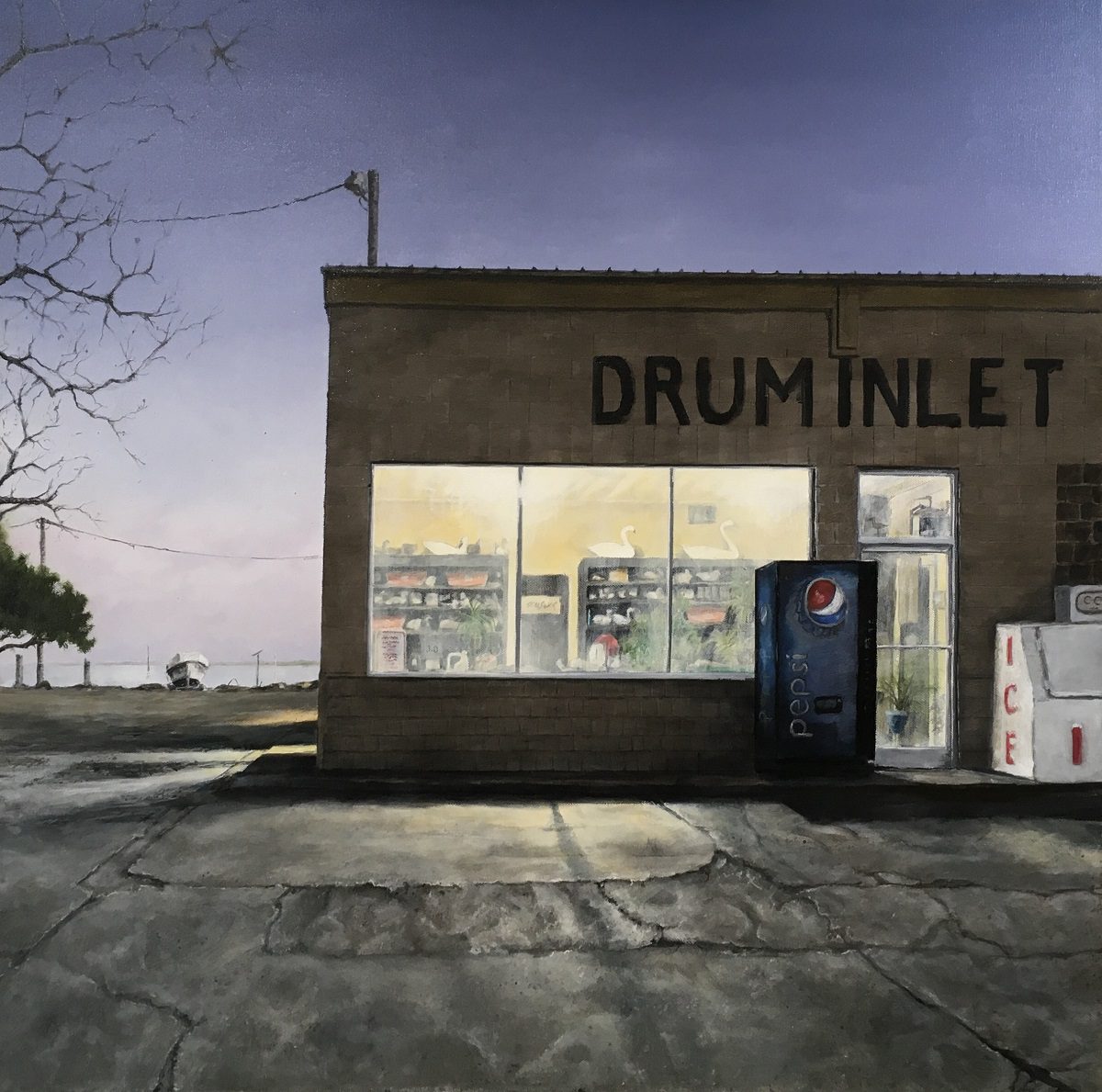 "Portraits of Down East," an exhibit of 19 original paintings depicting landscapes of these unincorporated communities in eastern Carteret County, will be on display this weekend in Atlantic Elementary School's historic gym.
A reception to welcome the artist, Tony Alderman of Durham, will be from 7 to 8:30 p.m. Friday. Visitors can also view the exhibit from 10 a.m. to 5 p.m. Saturday.
Hosting the exhibit are the school and Atlantic Civic & Beautification Committee, with support from the Arts Council of Carteret County and the Core Sound Waterfowl Museum and Heritage Center.
Alderman told Coastal Review that his project to paint Down East scenes began in 2017. He said he was scrolling through Facebook and found "this fantastic image by Cathy Rose, a photographer in Marshallberg." Marshallberg is a community Down East.
"The photograph was so perfect that I contacted her immediately and asked if it would be possible to create a painting using her image. She gave me the go-ahead and we became online friends," he said.
When he finished the painting, he said he drove from Durham to Davis, a community Down East, with a print of the painting to give to Rose.
"We spent the rest of that day driving around Down East, shooting photos, as she told me about the area where she had spent her life. I fell in love with Down East and decided that I would be painting there for a very long time. That is when the Down East Project was born," he explained.
He decided to move forward with the show in Atlantic now is because he wanted his friends Down East to see the collection before they're dispersed to buyers.
"It is one thing to see a painting in a photo online and another altogether to see them in person. I want to share that experience with them and hear all the stories that will be told when they see the paintings. That is one of the joys I cherish," he said.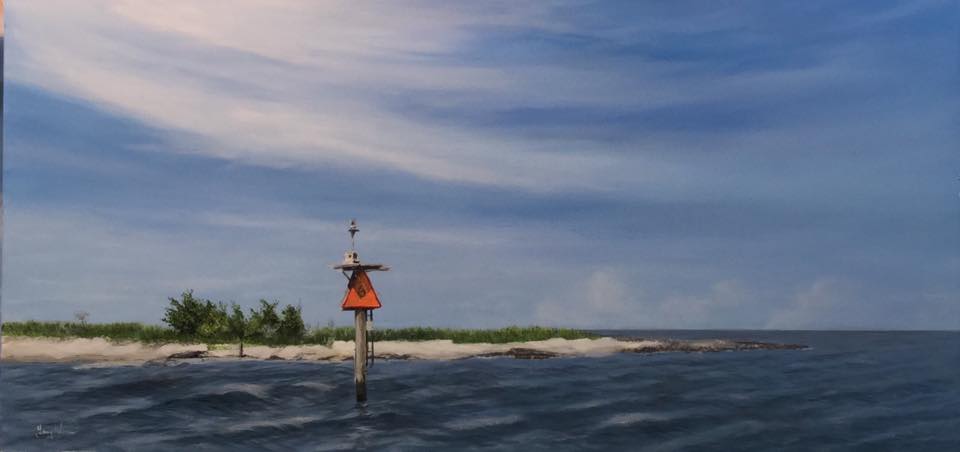 Museum Executive Director Karen Amspacher told Coastal Review that she appreciates Alderman's efforts "to help us see ourselves through his paintings and for the local people who have shared their stories with him. Tony has come to know us through these landmarks that we take for granted, and helped us realize how important our cultural landscape it to each of us."
Alderman has been a resident of Durham for more than 37 years. He earned a degree in Fine Art from the University of Mobile in Alabama. Alderman works as a post-modern industrial realist painter.
For more information visit www.tonyaldermanarts.com/ or www.facebook.com/tonyaldermanarts/