Reprinted from the Daily Advance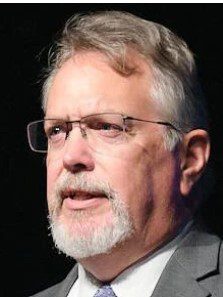 As expected, Republican party leaders in four area counties have nominated former Currituck Commissioner Paul O'Neal to fill the vacant seat in North Carolina's 6th House District.
O'Neal was the only nominee for the vacancy put forward during a meeting of GOP party leaders from Currituck, Dare, Pamlico and Hyde counties held in Manteo Monday night.
The GOP officials nominated O'Neal to fill the remaining few months of former state Rep. Bobby Hanig's unexpired House term. Hanig himself was nominated and then appointed by Gov. Roy Cooper to fill the vacant seat in the 1st Senate District created by the resignation in July of former state Sen. Bob Steinburg.
"I'm humbled that representatives from the four counties would vote for me to represent their counties for the rest of the term," O'Neal said when reached Tuesday. "I look forward to hitting the ground running."
When exactly that will be remained uncertain Tuesday.
O'Neal's nomination for the 6th House District vacancy will now go to Cooper, who has seven days to sign off on it. If Cooper doesn't act within that timeframe, O'Neal's nomination to the seat becomes automatic. The governor doesn't have the power to reject O'Neal's nomination.
According to O'Neal, Cooper signed off on Hanig's nomination to the Senate seat in the 1st District within a couple of days of receiving it. If he does the same with O'Neal's nomination, O'Neal possibly could be sworn in as early as later this week. If not, O'Neal likely will be sworn in next week.
O'Neal served a total of two decades on the Currituck Board of Commissioners. He also served two decades on the College of The Albemarle Board of Trustees before recently leaving the board when his term expired.
The Daily Advance is a newspaper based in Elizabeth City and serving Chowan, Camden, Currituck, Pasquotank and Perquimans counties. Coastal Review is partnering with The Daily Advance to provide readers with more stories of interest about our coast.