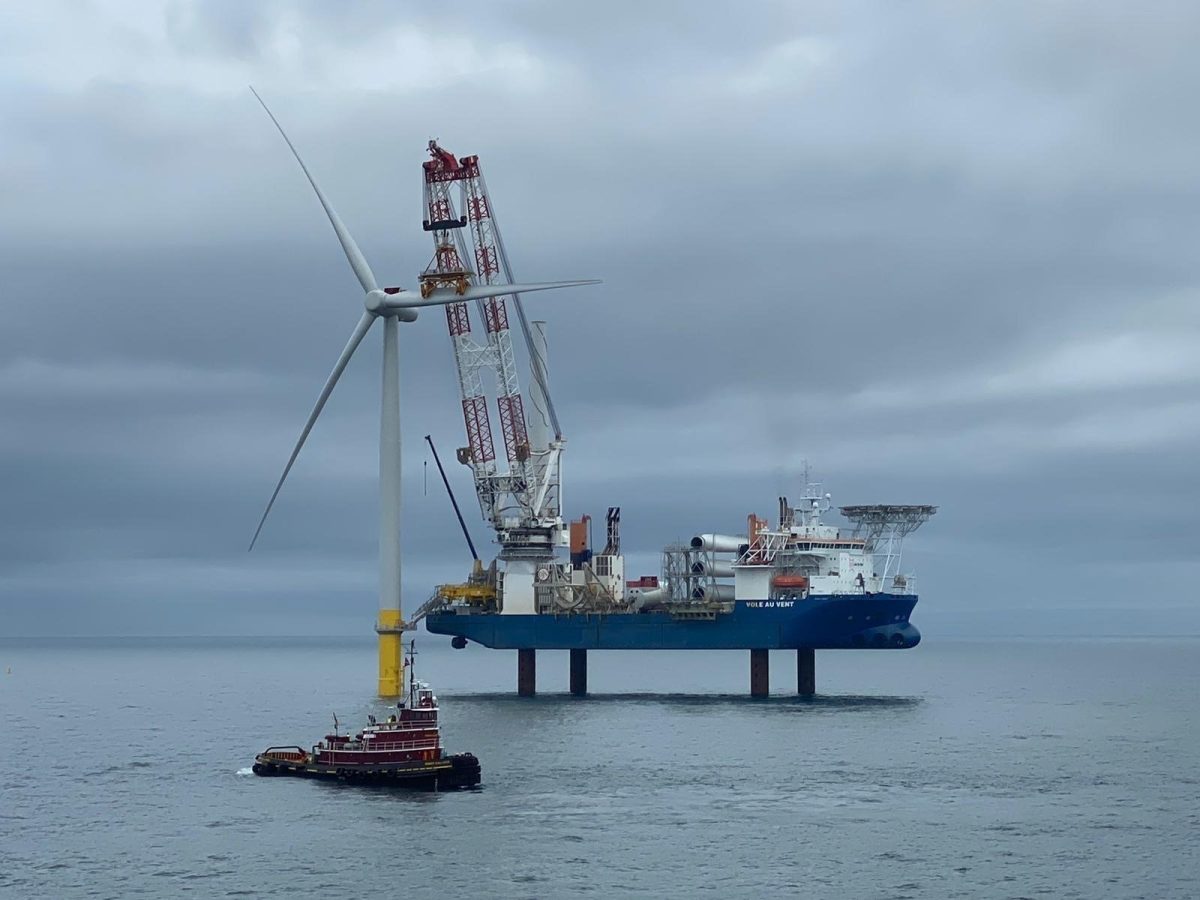 President Joe Biden signed into law this week a sweeping measure that promises to address inflation in part by lowering Americans' energy costs and bolstering the clean energy economy.
The administration said the new law would reduce the deficit by hundreds of billions of dollars and create millions of good-paying, clean energy jobs. The Inflation Reduction Act also removes the Trump administration's 10-year moratorium on offshore wind energy leasing.
"That is certainly the most impactful provision for offshore wind for the Southeast that came out of the IRA," Katharine Kollins, president of the Southeastern Wind Coalition, told Coastal Review Wednesday.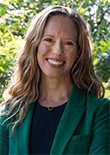 The coalition of developers, manufacturers and labor groups sees vast economic potential in adding leases off the North Carolina coast, beyond the current Kitty Hawk and Carolina Long Bay wind energy areas.
"There's still a lot of opportunity for additional leases, even off the coast of North Carolina. And without those, we just can't maximize the opportunity that offshore wind brings to the Southeast. I think this is a very big deal," Kollins said.
The House approved the measure Friday, 220-207. Rep. Greg Murphy, a Republican from North Carolina's 3rd District, called the bill an "irresponsible liberal spending spree" that "wastes $350 billion on Green New Deal priorities" and would have no effect on inflation.
Rep. Deborah Ross, a Democrat representing North Carolina's 2nd District, released a statement noting that she had fought for repeal of the offshore leasing moratorium.
"I'm especially proud that this package includes a measure I have championed since I first came to Congress to lift the moratorium on offshore wind development in the Southeast, enabling new offshore wind energy projects to move forward that will power homes and create new jobs across North Carolina. This historic legislation puts our state and our nation on a path to a better and brighter future for all," Ross said.
In the Senate, Vice President Kamala Harris cast the tiebreaking vote Friday with Republicans unanimously opposed.
Biden signed the bill during a White House ceremony Tuesday, calling the measure the most aggressive action taken to confront the climate crisis and strengthen the economy and energy security.
"It's going to offer working families thousands of dollars in savings by providing them rebates to buy new and efficient appliances, weatherize their homes, get tax credit for purchasing heat pumps and rooftop solar, electric stoves, ovens, dryers," Biden said. "It gives consumers a tax credit to buy electric vehicles or fuel cell vehicles, new or used. And it gives them a credit — a tax credit of up to $7,500 if those vehicles were made in America."
The White House said that in North Carolina, there were already 103,854 workers employed in clean energy jobs last year. The act will bring an estimated $2.7 billion of investment in large-scale clean power generation and storage to North Carolina between now and 2030. Tax credits for clean energy include bonuses for businesses that pay prevailing industry wages for those positions.
The administration said the law puts the country on track to meet Biden's climate goals and save every family an average of $500 per year on their energy costs.
The clean energy provisions will benefit rural electric cooperatives serving 42 million people, strengthen climate resilience and protect nearly 2 million acres of national forests, and reduce pollution while creating millions of good-paying jobs making clean energy in America, the administration said.
Included measures are expected to reduce greenhouse gas emissions by about 1 gigaton by 2030, which the White House said equals 10 times more climate impact than any other single bill ever enacted.
The energy industry sees opportunity, not just in renewables, resulting from the new law. National Ocean Industries Association President Erik Milito said the act also creates a framework for continued development of U.S. offshore oil and gas.
"No legislation is perfect, but the IRA's offshore energy provisions will enable continued investment in U.S. energy projects by an industry that is already solving, scaling, and deploying low carbon energy solutions," Milito said in a statement.
The association praised the law's reinstatement of Gulf Coast lease sales for oil and gas that had been blocked.
Kollins, with the Southeast Wind Coalition, said most Americans understand that the country must move toward a cleaner energy future. "And that's exactly what this bill does. This bill creates a framework where every state in the country can take advantage of the optimal resources that they have for generating clean energy. And as we move toward that cleaner future, I think it's important that we are placing a strong emphasis on how we do that in the most economically competitive way."
She said the provisions boost clean technologies and create opportunity for new economies of scale that will over time bring down costs of newer technologies, and that's been proven with land-based wind and solar generation.
"What we've seen in the wind and solar industries over the last decade is, because of some of the early-stage government support, those technologies now stand on their own as the least-cost electricity generation in a number of states where the resource is strong and the supply chain is there. In North Carolina, you can look at solar. Solar generates the cheapest electricity for the state of any resource," Kollins said.
In addition to solar, Kollins cited the Amazon Wind Farm US East in Pasquotank and Perquimans counties as an example of the benefits renewables bring to local communities. The wind farm that went fully operational in 2017 is the largest taxpayer in the two counties. Kollins said the revenue generated elevates local school systems and improves community services.
"That kind of investment is what really helps rural communities say, 'Yes, this is this is what we need in our area.'"
Kollins said that removing the 10-year moratorium significantly advances the timeline for offshore wind energy development in numerous ways, particularly in terms of transmission planning, both onshore and offshore, and looking at the mix of resources. But, she said, North Carolina's seaports need to be investing now in significant upgrades to be able to service the industry and compete with ports in other East Coast states.
Carteret County economic development officials and the North Carolina Ports Authority have touted the authority's Radio Island property in Morehead City as a potential staging area for offshore turbine construction. Kollins said the authority needs to work more aggressively to lure the offshore industry to North Carolina.
"We've heard from a number of companies that the ports authority could do more to ready the ports for the kinds of construction and operations capabilities that will be required to fully support this industry," she said. "I think we've seen a lot of support certainly from the governor's office in North Carolina — not as much directly from the port."
Infrastructure investments are also needed to get the power to the land grid. Kollins said that work is underway at the federal level.
"There's a lot of discussion and a lot of planning right now by the federal government to look at how we can build a transmission backbone, they're calling it, so that you don't have individual lines going from every East Coast project to shore. That's the most economically or environmentally efficient way to build offshore transmission, if we're talking about the 30 gigawatts-plus of development over the next few decades," she said.
Early planning is happening in North Carolina, but Kollins said that states that are further along in the offshore wind development cycle have a significant presence and strategies to ensure that economic benefits go to communities that have been historically negatively impacted by the energy industry.
"The jobs that are based primarily offshore, which are fewer in number than those based onshore, but those that are based primarily offshore have average salaries well over $100,000 a year – clearly family-sustaining wages," Kollins said. Onshore jobs, including the related manufacturing jobs, also offer good pay, she said. "And I think that this industry is committed to, again, ensuring that they don't repeat some of the pitfalls that we've seen from the more extractive industries in the past."
The administration noted that climate change disproportionately impacts low-income communities and communities of color. The new law creates a system of environmental justice block grants to address pollution in port communities. It also authorizes projects to protect minority communities from extreme heat, flooding and other climate impacts.
Still, some say more environmental justice protections are needed.
The advocacy group Green Latinos praised passage of the act and its investments in climate, jobs and health, but Green Latinos President and CEO Mark Magaña said the fossil fuel-related "trade-offs" included in the measure are dangerous for Latino communities. More work must be done, he said.
"We are experiencing deadly levels of contamination, pollution, and environmental degradation that will, unfortunately, be exacerbated by the increased fossil fuel exploration, mining, drilling, processing, refining, and transporting that will be realized if the fossil fuel handouts in the bill are not reversed," Magaña said in a statement.