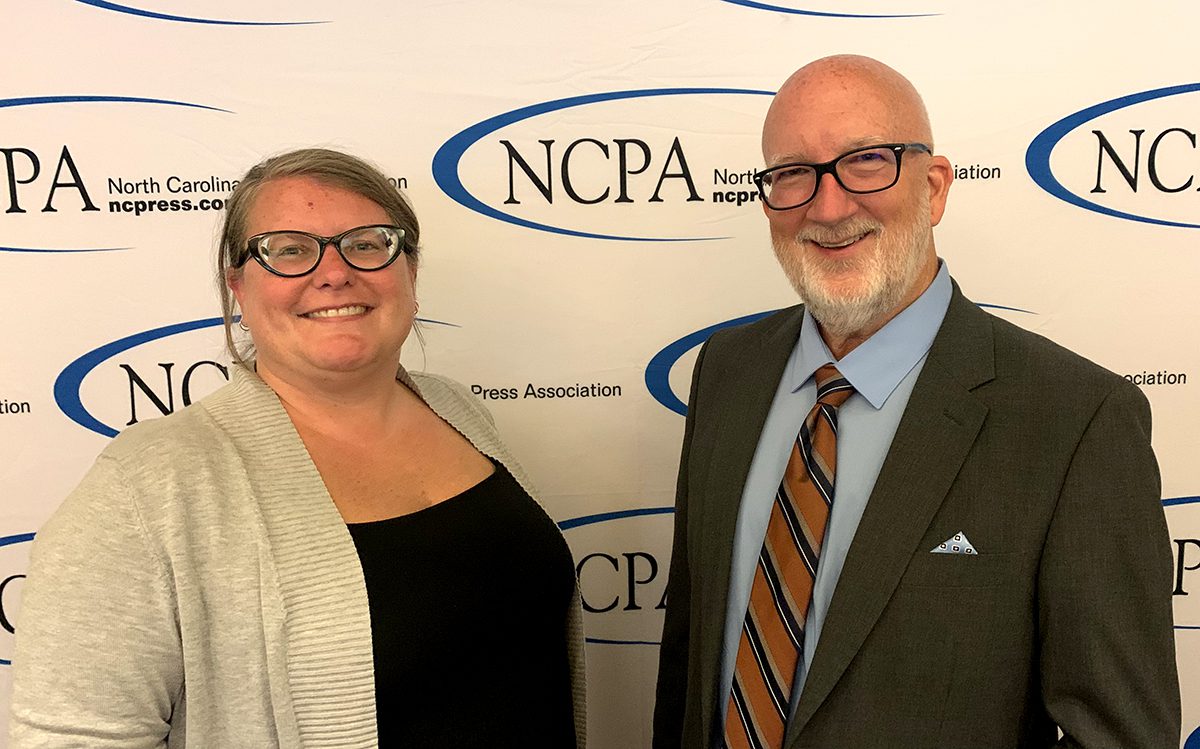 RALEIGH — Coastal Review was recognized Thursday for its editorial excellence during the North Carolina Press Association's annual convention.
In all, Coastal Review received seven awards for reporting and photography during the event at the Hilton Raleigh North Hills. The haul included a second-place award for overall general excellence in the contest's online-only division.
The contest period covered work published between Oct. 1, 2020, and Feb. 28, 2022. Entries this year were judged by newspaper professionals from the Iowa Newspaper Association.
Association members were honored for excellence in news and advertising coverage during the 149th annual convention. The advertising and editorial contest is one of the largest in the nation with over 4,000 entries submitted by more than 125 newspapers and news organizations.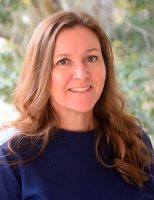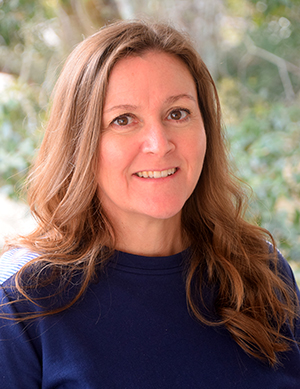 The awards included Assistant Editor Jennifer Allen's first place in breaking news coverage, staff writer Trista Talton's third place for city and county government reporting, and Editor Mark Hibbs's first place in general news photography. Coastal Review contributing photographer Dylan Ray received two awards for his work, including a first place in feature photography for a coastal scenic and a third place in general news photography for his coverage of the 2020 election.
Allen's award was for her story, "EPA to list PFAS as hazardous as part of new approach," which was published Oct. 19, 2021, and focused on the Environmental Protection Agency's announcement of a new approach for addressing pollution from toxic "forever chemicals" known as per- and polyfluoroalkyl substances.
Talton was recognized for, "Brunswick officials' worries over offshore wind unresolved," which was published Aug. 19, 2021, and examined how the potential for hundreds of wind turbines had sparked concern over effects on tourism and other factors in the coastal county.

Ray received first place in feature photography and third place in general news photography for his photos, "Foggy Winter Sunset" and "Election Day 2020," respectively.
Hibbs received a first place in general news photography for "Sunny day flooding, Nov. 8, 2021," which was published Feb. 24, 2022, to illustrate the story, "New report projects sea levels to rise a foot in 30 years" by Jennifer Allen.
Coastal Review also won third place for appearance and design.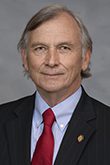 Also among the recognitions Thursday, Sen. Bill Rabon, R-Brunswick, was presented the association's William C. Lassiter Award, which is named in honor of the association's former general counsel and recognizes those who have made significant contributions in support of open government.
Rabon, whose district also includes Bladen, New Hanover and Pender counties, is a veterinarian in Southport and chair of the Senate Rules Committee serving his sixth term in the North Carolina General Assembly. In accepting the award, Rabon said he believed "in the public's right to know," in terms of government transparency.
"The commitment is best illustrated by his fierce advocacy for preserving publication of legal notices in newspapers — because of the unmatched reach of the state's print and digital newspaper publications — and for sponsoring a bill to begin to open government employee disciplinary records," according to the association. "That legislation, first introduced by Senator Rabon and a small group of other senators in 2010, presents the best chance for NC to join the ranks of 40 other states allowing public access to records of misconduct by government employees at every level of state and local government. He remains determined to see that the legislation passes before he retires."
Coastal Review has been a member of the North Carolina Press Association since 2015. The association works to protect the public's right to know through the defense of open government and First Amendment freedoms and helps maintain the public's access to local, state and federal governments.