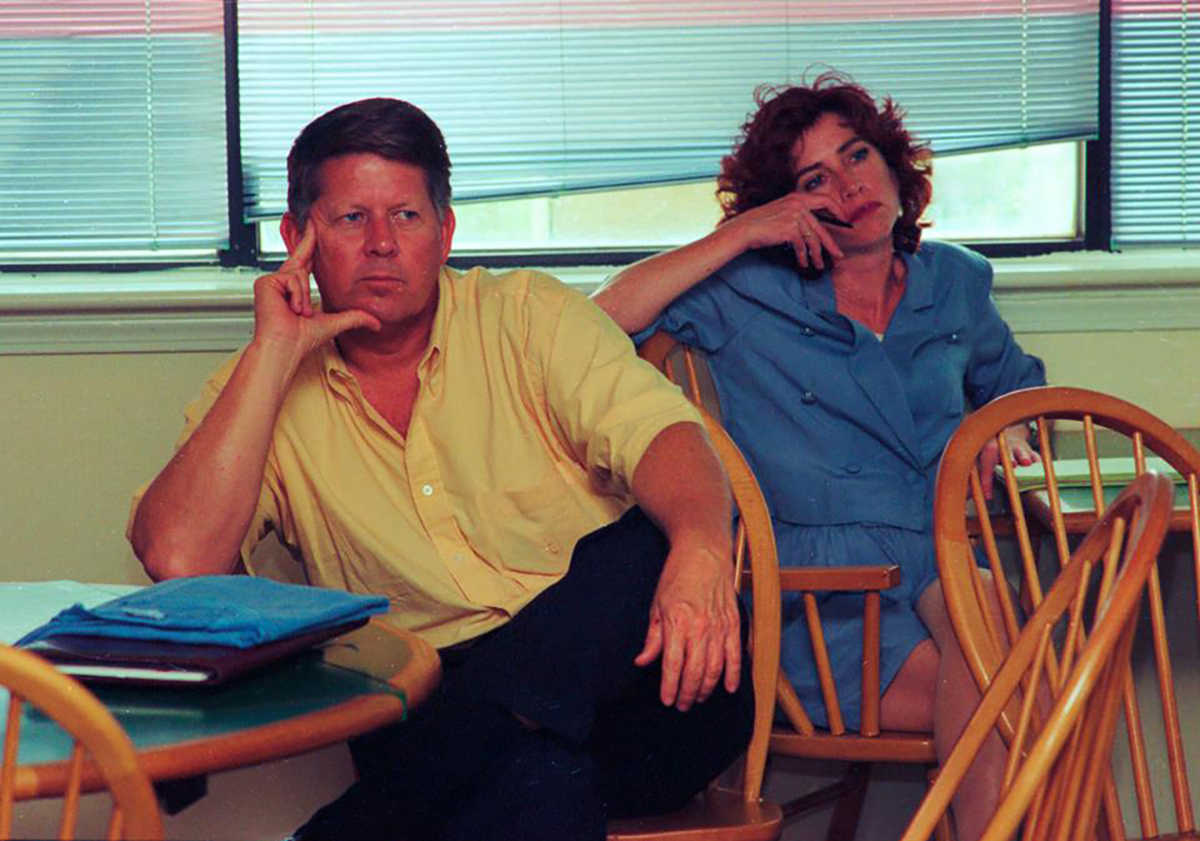 ROANOKE ISLAND — Back in 1995 when people mostly used landlines, my home phone rang late one afternoon. Answering, I heard a cheery voice, thick with an Outer Banks brogue, asking for me: "This is Senator Marc Basnight. What can I do to help you?"
Then, widely considered the most powerful man in North Carolina, Basnight served for a record-breaking nine terms as Senate leader out of a total of the 13 terms he served from 1985 until his retirement in early 2011. Since his death Dec. 28, 2020, many have remembered the profound impact Manteo's native son had on not only higher education and roads, but the state's environment.
"He was a major force when it came to shaping the environmental policy," said Todd Miller, founder and executive director of the North Carolina Coastal Federation, which publishes Coastal Review and is celebrating its 40th anniversary this year. "I think he made it acceptable to be an environmentalist. As one of the most powerful people in North Carolina, he gave the whole movement legitimacy."
Basnight's unlikely rise to power and his remarkable career is the topic of the 88th annual Daniels Day Family Reunion set for 3:30 p.m. Sunday at Bethany United Methodist Church in Wanchese. The featured speaker is Alex Gottshalk, who grew up in Currituck County and had written his senior thesis on Basnight while attending the University of North Carolina Chapel Hill. The public is welcome.
The Manteo Democrat was a huge force on the Outer Banks, where his family went back generations. When I realized who I was talking to on that early spring day, I was taken aback. I was a newcomer to North Carolina, and Basnight knew nothing about me.
But just days before, I had called his office to complain about a local health food store banning children from coming inside the building. Soon enough, his chief of staff had followed up with helpful information. I learned that constituent service was not a periodic campaign pledge to Basnight, it was a practice.
From his earliest days in the public eye, Basnight ended up being a lot more than his humble style revealed.
Miller said he first encountered Basnight around 1986, when he talked about the importance of estuaries at an early meeting about the Albemarle-Pamlico National Estuary Partnership.
"You know, he'd been in the development business in Dare County," Miller said, referring to the Basnight family construction company. "He really emerged over the years. He was such a quick study and learned as he went."
As time went on and Basnight got a deeper understanding of an issue, Miller said, he could become as much of an advocate for environmental rules as sometimes a critic.
"He really emerged over the years. He was such a quick study and learned as he went. I think some of these early concerns about how we were managing the environment, as he got more deeply into the issue, he began to better understand the rationale and was as much of an advocate for these rules as sometimes a critic. "
Miller worked with Basnight on numerous environmental issues, including water quality and oyster restoration, and witnessed his active engagement on environment protection.
He was critical of the state Department of Transportation's use of sandbags as a Band-Aid approach, Miller recalled. He disliked them for "hardening" the beach, and favored beach nourishment as a more compatible approach to protecting the roads. He championed passage of legislation that put into law the state Division of Coastal Management's regulation banning seawalls.
In 1994, to mark the 20th anniversary of the Coastal Area Management Act, Basnight gave a talk at a conference in Wilmington in support of more state investment in land acquisition for environmental protection. By the next year, he initiated work on legislation creating and funding what would soon be known as the Clean Water Management Trust Fund.
"But that was the first time in public that he really spoke about the need for such an initiative," Miller said. "And then he made it happen."
"It definitely put us on the map in terms of state investments," he said. "Up until that time trying to find money to buy environmentally sensitive properties or to do habitat restoration was really, really difficult to get any state money to do that. And for a number of years, they had more than $100 million to spend."
Although there was concern after Basnight retired that the trust fund — regarded as one the most important state environmental stewardship programs — would be eliminated, it not only survived, but it is continuing to grow in popularity as a bipartisan program.
But Basnight "had his hands in so many things," Miller said.
"I think he was always an advocate for what he viewed as sort of the normal working person in the state," he said. "So he saw things through the eyes of 'What does it really take to improve the way of life in communities?' And he wasn't shy about trying to give resources to the causes.
"He was a hands-on individual. He could be your best friend or your worst nightmare."
That rapport was likely a big reason for his effectiveness as a politician.
"I think he related to the people he was representing very closely. They were very important to him. And it is through his understanding of their needs and perspectives, he tried hard to represent them. At the same time, he liked to learn new things and advance new ideas. He wasn't stuck in the past."
He had the legislative building switch to LED lighting and to use real silverware and compostable paper products. He embraced living shorelines early on. He pushed for energy efficiency. He banned plastic bags on the Outer Banks, a measure since repealed.
"He tried to understand really what was behind the environmental concerns. I think he wanted common sense tech solutions. He wasn't in favor of regulating people out of business or making it so tough that people couldn't comply. If it made sense and if it was practical and it could be done, he wanted to see it done. "
Rolf Blizzard, who had served as Basnight's chief of staff, said that Basnight's visionary environmental policies were directly influenced by his life near, on and in the Outer Banks' ocean and sounds.
"I think it was a genuine appreciation and respect for the water and what it provided that drove that environmental support," he said in an interview.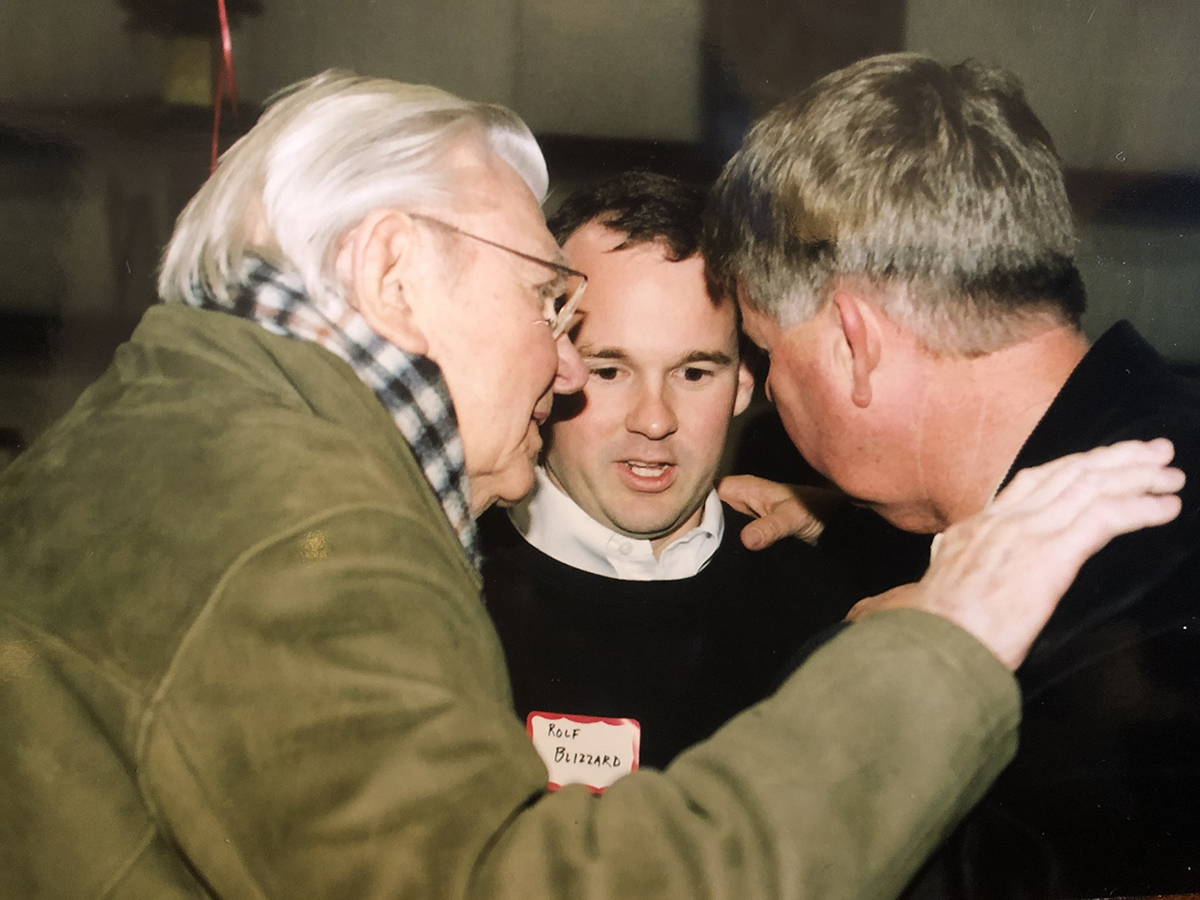 But Basnight was able to understand the comprehensive nature of what it took to clean up the environment, and was willing to apply policy not just to where the problem was, but what was creating it.
Blizzard said that Basnight always liked to be outside. Even in Raleigh, he would change into his shorts and T-shirt and take a walk for a couple of hours. At the Outer Banks, he'd walk on the beach and jump into the ocean for a swim.
Blizzard would accompany the senator when they drove back and forth across the state, and most of the time Basnight would drive. Their talks along the way covered multiple subjects, including Basnight urging Blizzard to marry his then-girlfriend Ashley.
"Those rides with him were just legendary," he said.
Blizzard said that Basnight's impressive constituent service was inspired by Republican U.S. Sen. Jesse Helm's office, where anybody could call and they would get help. Basnight expected his staff to not only be responsive, he said, but also to "press the bureaucracy." It was not unusual for Basnight to answer the phone at the office if his staff couldn't pick up quick enough.
"We were probably getting a couple of hundred calls a day in the office," he said. Blizzard joked that instead of hiring a lobbyist, people could just go buy a $16 meal at the family restaurant in Nags Head, Basnight's Lone Cedar Cafe, and chat with the senator, who routinely greeted customers and even served tables.
"Every Monday, you knew there was going to be a crush of calls coming in because he would be in the Lone Cedar pouring tea over the course of the weekend," said Blizzard.
Basnight saw helping people as not only a rewarding mission, but as a responsibility.
"I mean, his support of the university system was legendary, but his just everyman approach, to being able to connect and build relationships regardless of your status in life was honestly what his legacy was," Blizzard said.
But Basnight also went to bat for state agencies, fighting for more funds or staff.
"He fought just as vigorously for the bureaucracy," he said.
For his part, Gottshalk, who never got to interview Basnight, said that the environment was the winner in the senator's mastery of politics.
"The best benefit that Basnight had with respect to the environment, besides just caring about it, was the fact that he knew how to navigate the system. And so rather than just enact programs, he funded — and knew how to fund — the programs."
The last time I saw the senator was a few years after he retired, standing at the takeout counter at a Nags Head eatery. He was wearing a salmon-colored polo shirt, and looked trim and tan. When I greeted him, he responded warmly and we shared some small talk.
"It's so great to see you," I said, as he grabbed his order and turned to leave. "We all miss you."
Basnight looked directly at me, smiling his crooked grin
"Oh, bullshit!" he said, chuckling.
That's when I knew the master politician really had retired.