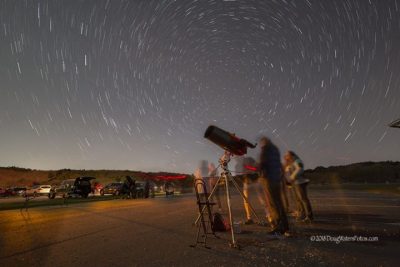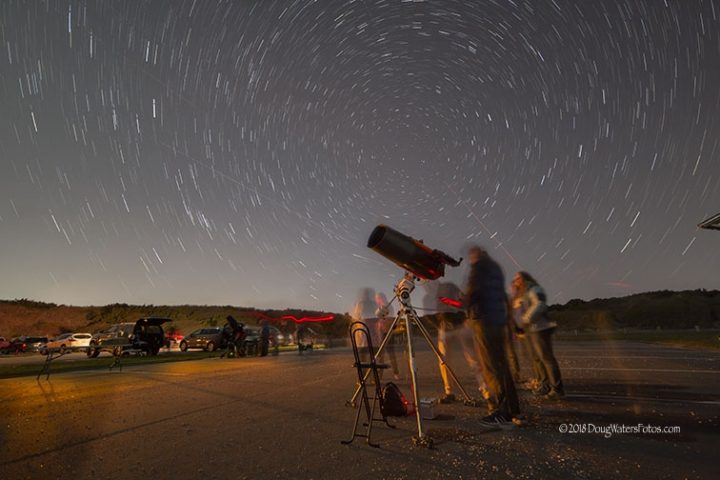 HARKERS ISLAND — June 17 is the next Astronomy Night at the Cape Lookout National Seashore — a certified International Dark Sky Park — and includes a special screening of the 56-minute, 2018 documentary, "Saving the Dark," before the event moves outdoors.
"Saving the Dark," directed by Sriram Murali and created in association with the International Dark Sky Association, is to be presented in the Harkers Island Visitor Center theater at 8:30 p.m.
Because of light pollution, nearly 80% of the North American population can no longer see the Milky Way. "Saving the Dark" explores the need to preserve dark night skies and what can be done to combat light pollution.
Immediately after the film presentation, park staff and local astronomers from the Crystal Coast Stargazers, a NASA Night Sky Network astronomy club, will host a Star Party on the visitor center grounds. This is a chance for participants to witness the moon and various other astronomical objects through a telescope.
This event is child-friendly, but pets are not allowed. Stargazing is weather-dependent, but the film will be shown rain or shine, officials said. Monitor the weather or call the visitor center at 252-728-2250 before 5 p.m. to confirm event status.
There's no cost to attend.
Make the most of the night by coming prepared. Check the weather and dress accordingly. Also, bring lawn chairs or blankets, water, snacks, bug repellent and flashlight with a red filter that helps in maintaining everyone's night vision.
Folks may also consider bringing their own telescopes to learn how to get the most out of their equipment from members of the Stargazers club.
For more information, visit http://go.nps.gov/astronomynight.