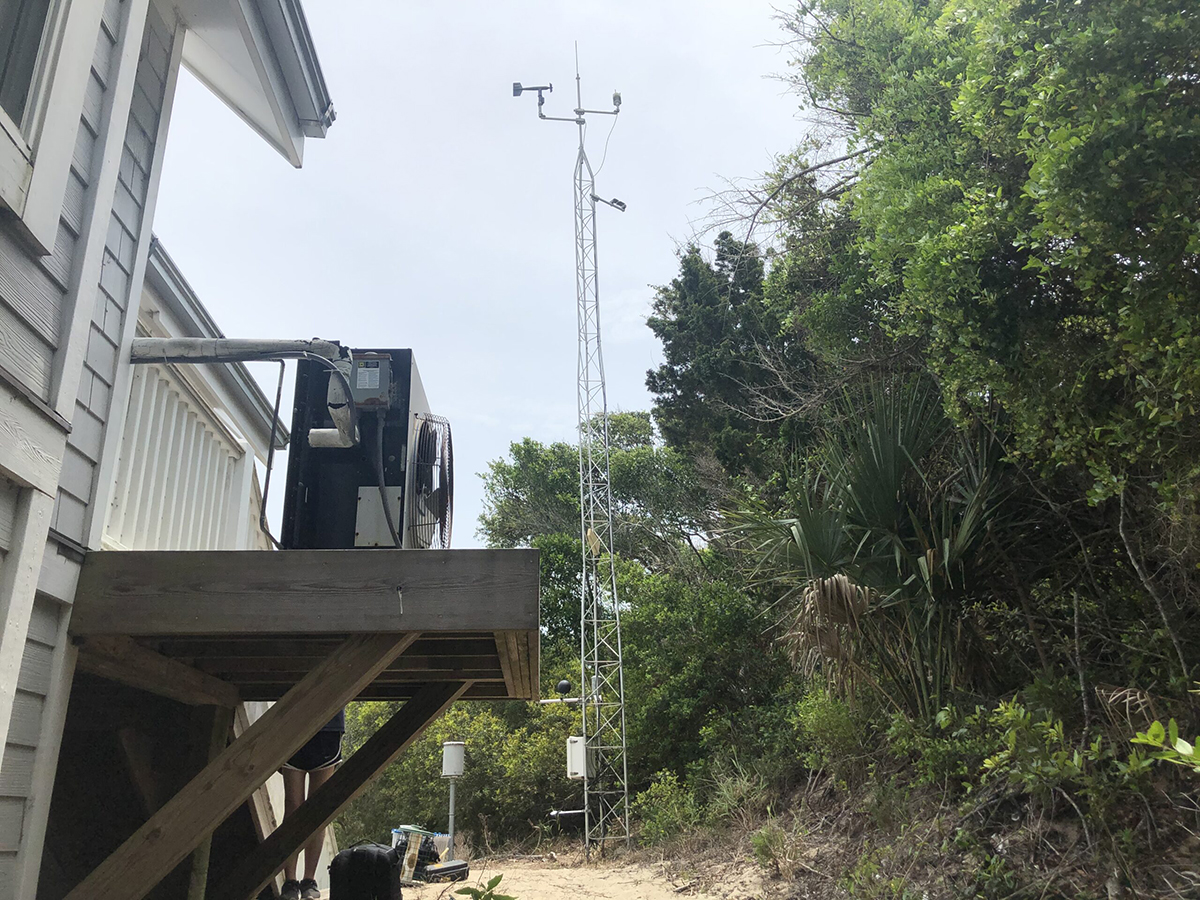 A State Climate Office of North Carolina program that records weather and soil data will soon be able to collect that information at Jockey's Ridge State Park.
The Jockey's Ridge station will be the 44th research-grade, real-time weather station making up the North Carolina Environment and Climate Observing Network, or ECOnet. Currently, there are 43 in North Carolina, some in the coastal communities of Gates, Lewiston, Plymouth, Aurora, Castle Hayne and Bald Head, and the rest across the state as far west as Mount Mitchell.
The stations, 33-foot tall aluminum towers some of which are solar powered, have 15 different sensors standardized across the network that read atmospheric and soil parameters such as air temperature, relative humidity, wind speed, precipitation and soil moisture and temperature at one-minute intervals. The data are then transmitted back to the Cimate Office in Raleigh every five minutes, per ECOnet.
All collected data are on the ECOnet website, where researchers, homeowners, farmers and others can access current conditions, learn if it's too windy to apply pesticides, not the right time to plant or to harvest, if it's too hot to work outside, climate trends, and regularly updated photos of the towers. ECOnet also maintains a historical record that is used to validate weather and climate models so that the accuracy can be improved. All the information is free and available to the public.
Dr. Sheila Saia, associate director of the state Climate Office, told Coastal Review Friday that the base of the new ECOnet station at Jockey's Ridge State Park will be installed in May. The station should be up and running this summer, when data will become available on the website.
"That's actually going to be really big news for us because we don't have any stations right now on the Outer Banks," she said.
The program got its start in 1978. The first 14 stations were all based at agricultural research stations and were part of the Agriculture Network, or AgNet, Saia said. The weather station network was administered in collaboration with the Department of Agriculture and Consumer Sciences when there was an agriculture weather program.
"They wanted to have weather data to study to model crop yield," she said, which what the first 14 stations mostly focused on, agriculture. The program maintained for a bit before the state Climate Office transitioned in the late 1990s to North Carolina State University. From that point, ECOnet began to grow to what it is today, and has partnered with state and federal agencies including the departments of Transportation and Air Quality.
Saia presented the basics of ECOnet during the North Carolina Water Resources Research Institute's annual conference held last month in Raleigh.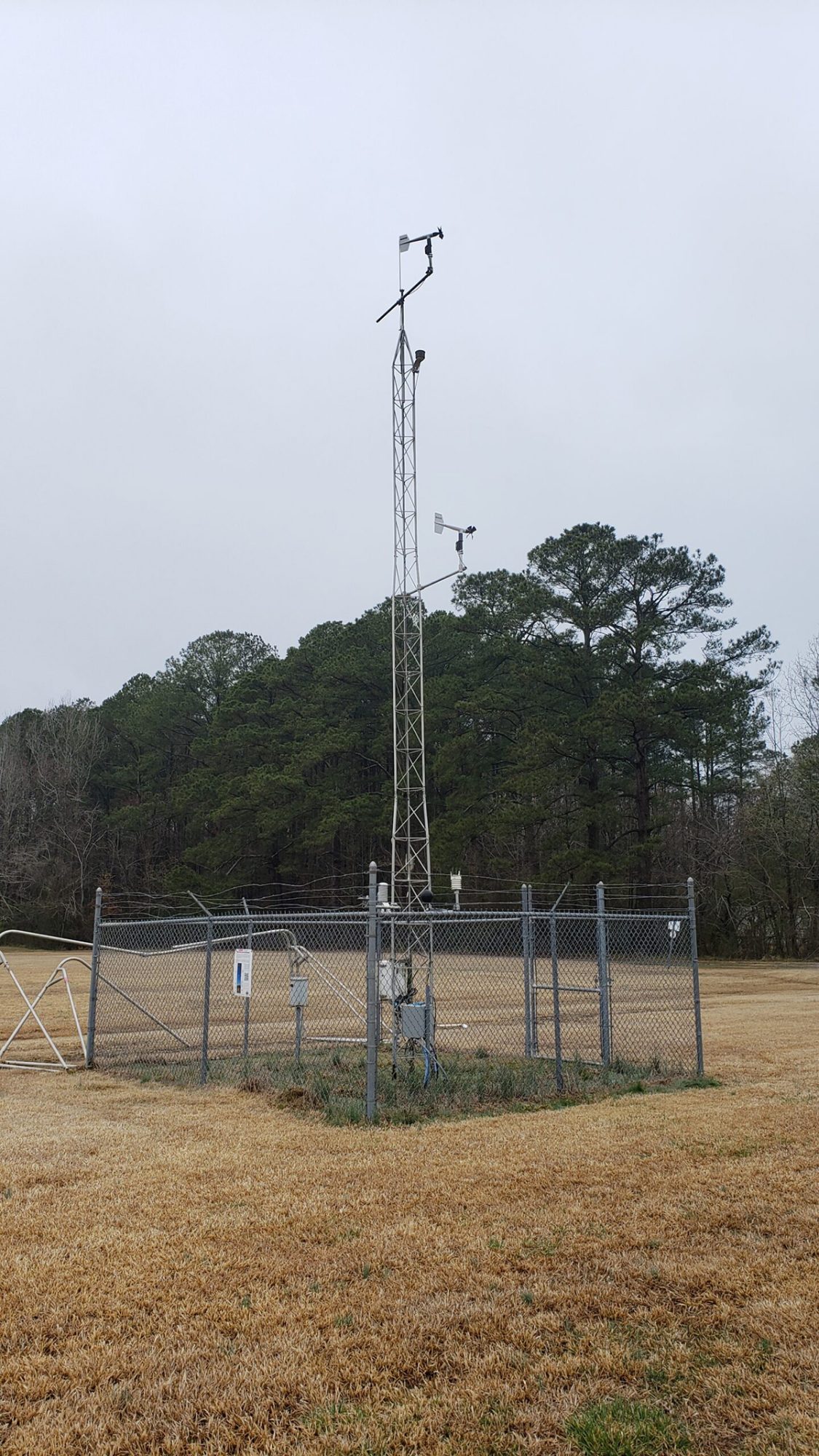 Saia said in an interview with Coastal Review the data is to help North Carolinians make decisions and ECOnet staff are currently looking more broadly at who needs data.
"With the Jockey's Ridge station, for example, that's a partnership with the state parks," she said. "Having weather data available at that location has big implications, implications for a lot of different folks, from beachgoers to emergency management for extreme events and hurricanes."
Saia said in that in some cases, it takes less than a year to get an ECOnet station in place, from finding a partner who is interested to signing the contract with North Carolina State University, which the climate office is under. But, the Jockey's Ridge station took longer, about two years, because of having to meet additional requirements to withstand the powerful winds there.
ECOnet also has a few other stations that are called ECOnet extended, Saia said. These are separate because they are different in some way from the standard tower. The newest extended station is in Roanoke Rapids, which comes in at 3 meters. While it's shorter, the tower has several sensors but it can't take readings at 6 and 10 meters like the standard towers. The other extended site is at Grandfather Mountain.
On Friday, the website began including these extended sites.
"Before today," she said Friday, "We didn't have the ECOnet extend the stations on this map, but as of today, they are up so they're represented as squares."
ECOnet is funded through the National Oceanic and Atmospheric Administration's National Mesonet Program, described on its website as a national network of networks that provide nonfederal climate data to NOAA and other government organizations, to emergency planners and first responders, to researchers and to the public.
While NOAA has federally supported weather stations across the county, they were finding that those are still very disperse in terms of emergency management needs, Saia said. The National Mesonet Program is specifically for states to fund smaller networks. These funds are used to support ongoing maintenance.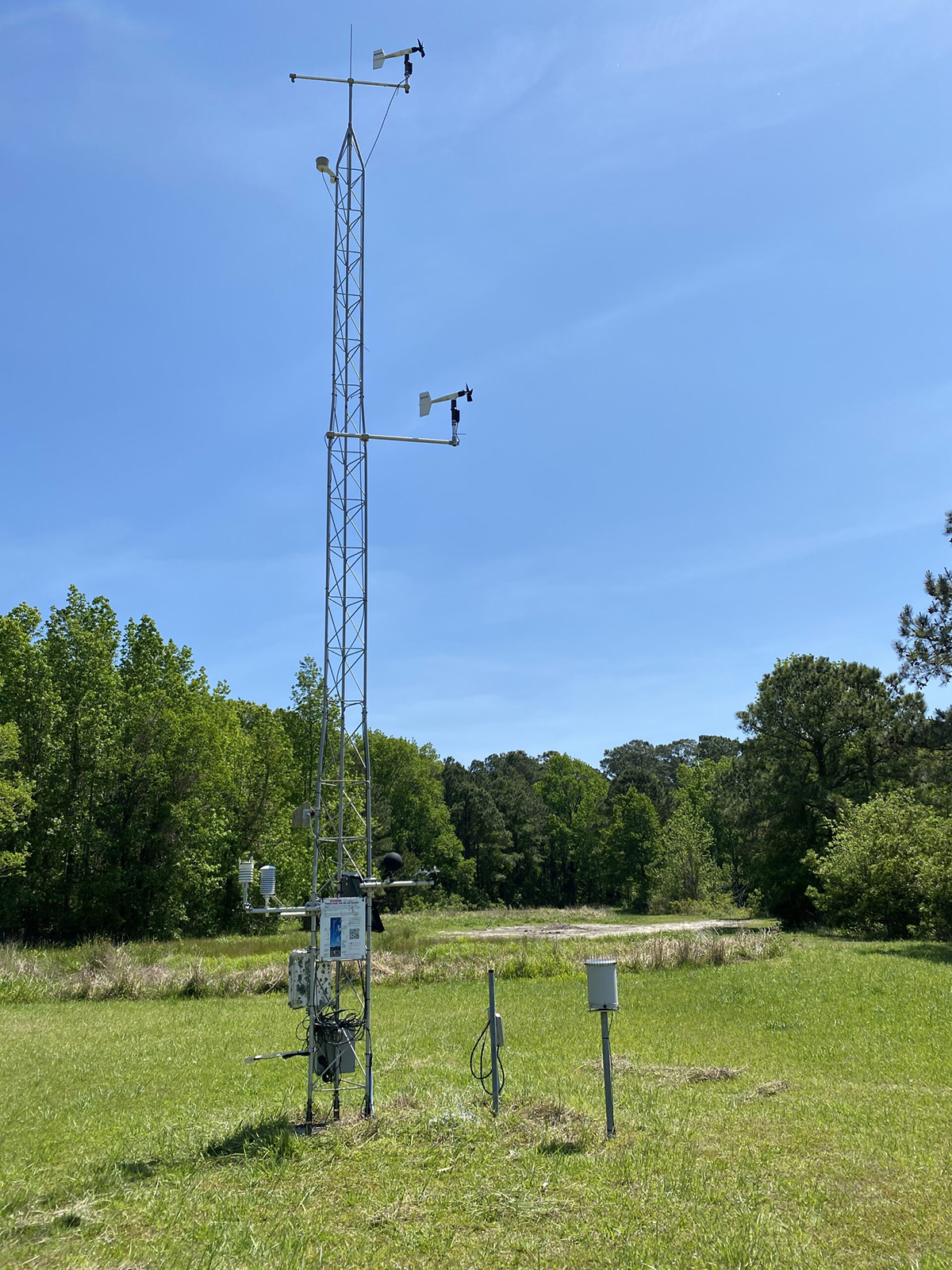 The Mesonet program is very complementary and it's meant to be that way, Saia said. The National Weather Service is actually using this data to make forecasts in places where they don't have federally funded stations. This makes for more accurate weather forecasting.
ECOnet data are being used to help understand how weather processes are occurring.
"We don't have a complete understanding of why weather happens and why different weather events happen because otherwise we would have like 100% certainty, right? We're always learning and so researchers are using these data because they're available," Saia said.
But, the downside of these stations is that the data collected only represents the landscape from which it's collecting. For example, those outside of Chapel Hill where it's not urbanized will have a different experience than what the station in Chapel Hill would record.
"We're always having conversations about do we need another station at this place because it's actually helpful," she said. The more forested rural part of Orange County is not the same as urban part of Orange County. "We're always thinking about is there a place where a station could go that is going to actually help folks like make decisions that it's not already there?"
Saia, before joining the state Climate office in June 2021, worked to develop ShellCast, an online tool used to help shellfish growers with shellfish area harvest closures. The app is updated every morning with data from the state Climate Office.
She said much of their work is outreach and it is part of the mission, extension and outreach.
"We have an understanding of the research but we also know that there's someone in some place in North Carolina that needs to make a decision. We kind of stand in that middle ground where we are aware of the research, and the new advancements, but we're also aware of the decisions people are making, so we kind of bring those two together to support communities in North Carolina."