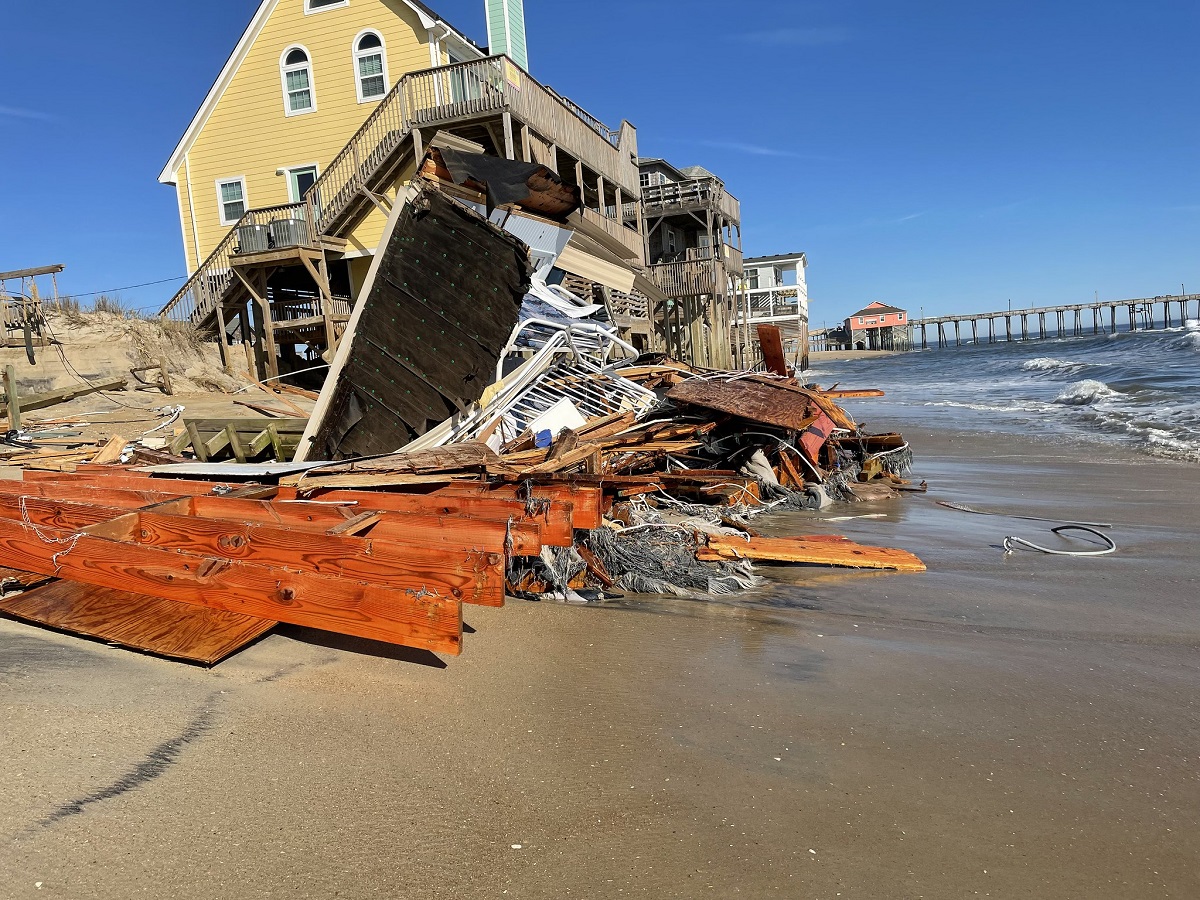 The public is invited to a community discussion this week about the oceanfront houses in Rodanthe in danger of collapsing on Cape Hatteras National Seashore beaches.
The meeting is from 6 to 7 p.m. Thursday in the Rodanthe-Waves-Salvo Community Building at 23646 N.C. 12 in Rodanthe.
National Parks of Eastern North Carolina Superintendent David Hallac, Dare County Commissioner Danny Couch and Dare County Planning Director Noah Gillam are scheduled to be at the in-person meeting to discuss the recent collapsed house, provide updates on other oceanfront houses and answer questions from community members.
Related: Cleanup of fallen house begins; beach near site closed
A house in Rodanthe collapsed into the ocean morning of Feb. 9. The owner of the home contracted with W.M. Dunn Construction, LLC of Powells Point to remove the house and all associated debris. National Park Service rangers observed debris along 15 miles of beach to the south of the collapsed house site, officials said earlier this month. The National Park Service organized a volunteer beach cleanup on Feb. 14 to help the owner cleanup the extensive amounts of debris spread along the seashore.