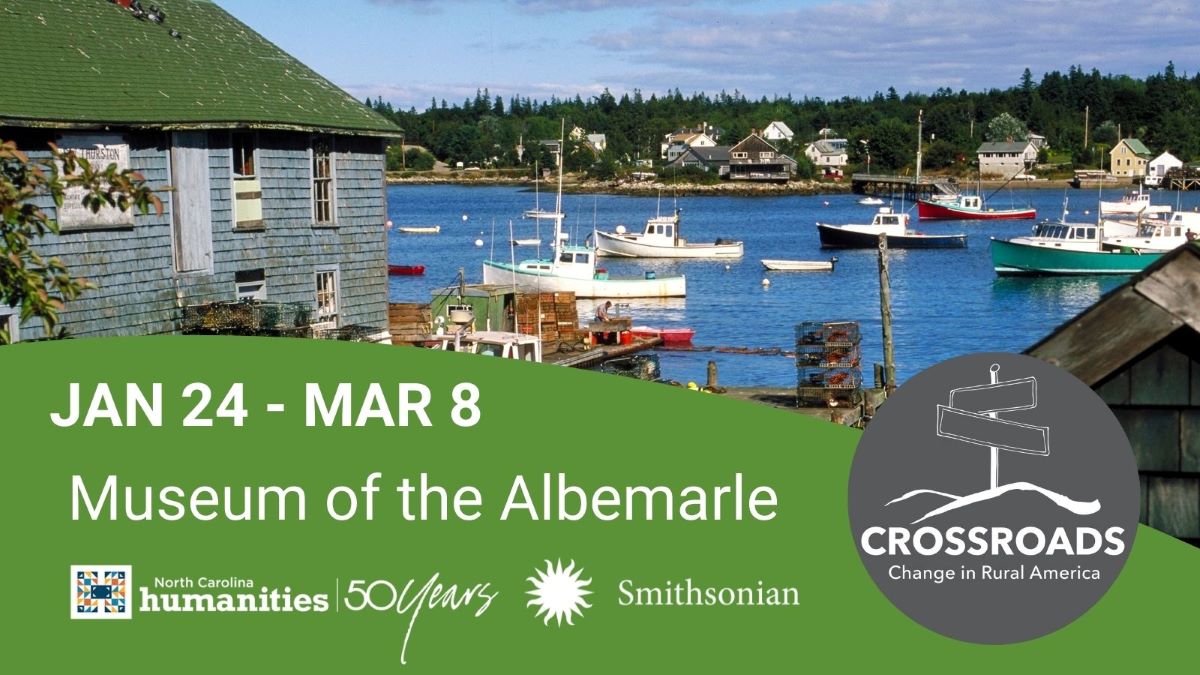 The nonprofit North Carolina Humanities has chosen the Museum of the Albemarle in Elizabeth City as one of six museums in the state to host the Smithsonian Institution Traveling Exhibition Service's exhibit "Crossroads: Change in Rural America."
The exhibit is to be on display Jan. 24, 2023, through March 8, 2023. It explores how rural America embraces the notion that their citizens and their cultural uniqueness are important assets.
"'Crossroads: Change in Rural America' allows us to reflect on regional history in a place that is half-land and half water with a long history of culture. We are excited to use the exhibit to explore what the future holds for our community," said Don Pendergraft, director of regional museums, in a statement.

The museum is to host forums, speakers and workshops to discuss the fast-changing environments of ecosystems, farming, business, recreational, tourism, communities, towns and education in rural areas.
"With support from North Carolina Humanities, we are developing our own accompanying, regional exhibit to showcase local people and stories. We will also host various programs and events to spark conversations about what makes our community unique and essential," Pendergraft said.
The tour is to begin at Iredell Museums in Statesville in September, then travel to Joyner Library at East Carolina University in Greenville, Granville County Historical Society and Museum in Oxford, Museum of the Albemarle and Mountain Heritage Center at Western Carolina University in Cullowhee. The tour wraps up at Onslow County Museum in Richlands June 2023. A full tour itinerary is at nchumanities.org.
North Carolina Humanities, North Carolina Department of Natural and Cultural Resources, North Carolina Department of Agriculture and the Friends of the Museum of the Albemarle are supporting the exhibit.
For more information about Museum of the Albemarle, visit www.museumofthealbemarle.com.