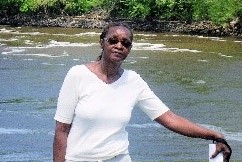 A Black History Month program is set for this month on the legacy of the Rev. Richard Keaton and the Black Missionary Movement in the Middle Cape Fear Region.
Pender County Library is hosting the program, "Unsung Heroes: The Life and Legacy of Reverend Richard Keaton," at its main library in Burgaw at 5 p.m. Friday, Feb. 18.
Area historian Earnestine Keaton will present the program offered both in-person at the Burgaw library and online via Zoom. Registration is required for both.
During the hourlong program, Keaton is to explore the economic and cultural development of several rural majority Black faith-based communities in Columbus and Pender counties.
Keaton began researching her family history in 1998. Through her research, she discovered the rich and interesting history of the Cape Fear Region. Her primary focus is the cultural traditions and economic development of the communities that grew out of the area's plantations, particularly the Lloyd Plantation.
Register online at bit.ly/pclunsungheroes, or go to the library's website, www.penderpubliclibrary.org, and follow the links under "Events" or contact the library to reserve a spot at 910-259-1234. Seating is limited for in-person attendance. If attending online there is no need to have a Zoom account; just click the link provided in the confirmation email and follow the prompts to download Zoom. The talk can be viewed on a smartphone, tablet, or computer.