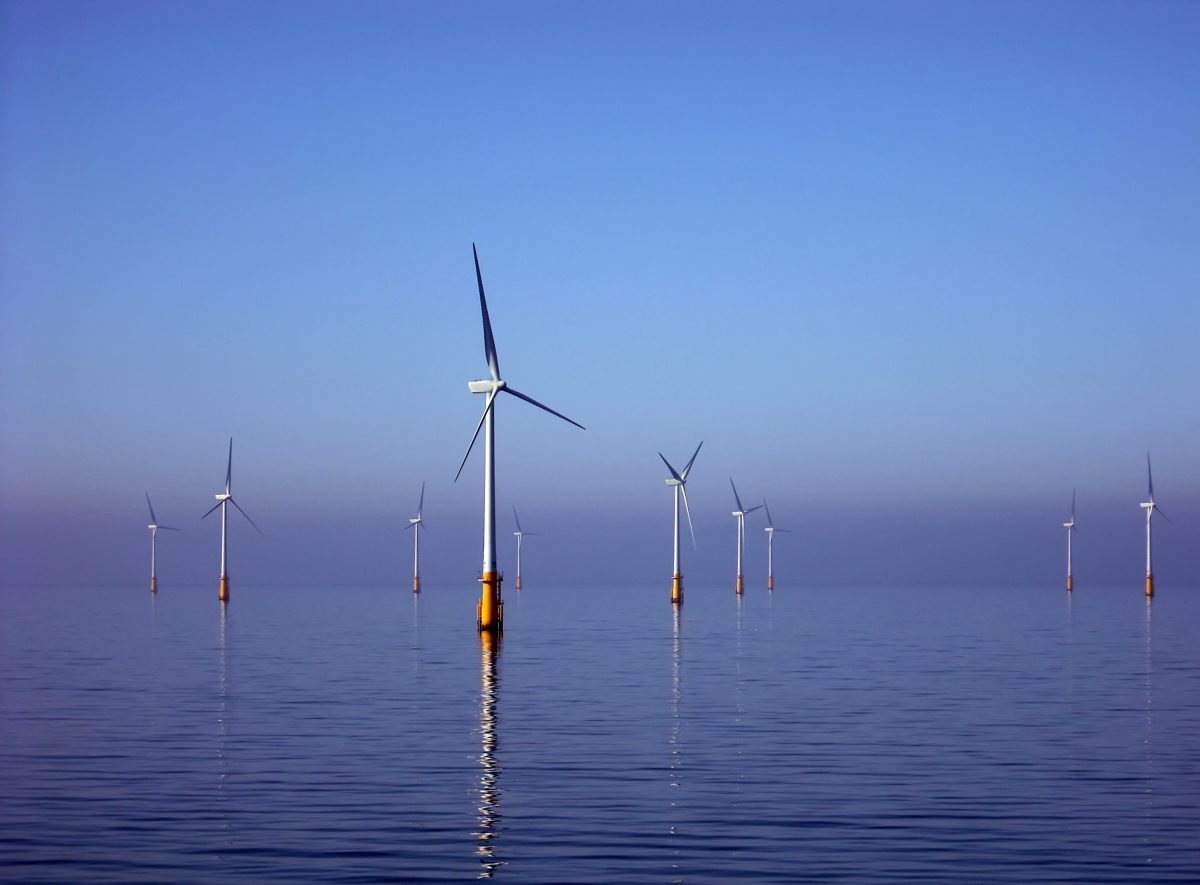 WILMINGTON – North Carolina is in a prime position to become a hub for offshore wind energy manufacturing and a major contributor to renewable power production on the East Coast, according to state officials and offshore wind energy experts.
The state's potential to grab a big slice of the offshore wind manufacturing pie was highlighted last week during the inaugural meeting of the North Carolina Taskforce for Offshore Wind Economic Resource Strategies, or NC TOWERS.
Offshore wind manufacturing has the potential to bring an estimated $140 billion to the state and tens of thousands of new jobs by 2035, according to officials, who emphasized that, to make that happen, the time to act is now.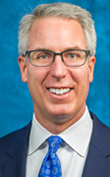 "Even if there were no (wind energy) activity off the coast of North Carolina there's still a significant opportunity for North Carolina because of all the activity in all the other states," said John Hardin, executive director of the N.C. Department of Commerce's Office of Science, Technology and Innovation. "North Carolina is really well positioned to seize a lot of this activity and seize in a gentle, friendly sort of way and make sure we take advantage of the opportunity. North Carolina has the strongest manufacturing economy on the East Coast of the United States. It has the largest share of its GPD, gross domestic product, that comes from manufacturing of any other state."
Hardin was one of several speakers at the meeting Thursday in Wilmington, home to the state's largest port, which is poised to reap some of the potential economic benefits of offshore wind energy production.
North Carolina is currently the southernmost state on the East Coast for offshore wind development.
There are two federal offshore wind lease areas – the Wilmington East Wind Energy Area, or WEA, and Kitty Hawk WEA.
Development of the Kitty Hawk WEA, which could power upwards of 700,000 homes, is well underway.
The U.S. Bureau of Ocean Energy Management is expected to lease the Wilmington WEA sometime this spring. This area could power more than 500,000 homes.
Both lease areas have the potential to generate upwards of 4 gigawatts of power. That's the equivalent of four nuclear power plants.
Andy Geissbuehler, an advisory director with BVG Associates, a renewable energy strategic consulting firm based in the United Kingdom, said the state has an edge to managing a piece of future offshore leases.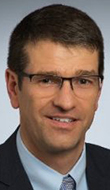 "We've got approximately 20 gigawatts of projects which are active projects with lease areas," Geissbuehler said, referring to all of the lease areas on the East Coast. "That is relative to a supply chain point of view. Twenty gigawatts, that's really 20 nuclear power stations, totally clean with free fuel and I think that's a fantastic opportunity."
He explained to the task force that operational maintenance is nearly half of the lifetime cost of a typical 1-gigawatt windfarm.
The lifetime of a 1-gagawatt offshore wind farm is about 25 to 30 years, he said. At the end of that lifecycle, a wind farm can be repowered to operate another 25 to 30 years.
"This is a truly local business so I think this is an attractive opportunity," Geissbuehler said. "Long-term jobs. Local jobs."
Those jobs cross an array of fields from information technology, control and electrical systems to supplies like secondary steel, wind turbine foundations and the components needed to install those foundations.
Offshore wind manufacturing takes place largely in Europe, limiting currently the supply chain to developers in the U.S.
"Now the developers are saying, if we only had more suppliers, if we only had more ports, if we only had more shipyards," Geissbuehler said. "It's never balanced. It's always a challenge. But I think for North Carolina, now's really the time to fully engage and I think your task force is the right means to do that."
NC TOWERS is a group of 30 stakeholders representing state and local governments; sectors of the fisheries, military and tourism industries; and universities that have been directed to advise Gov. Roy Cooper and state policymakers on advancing offshore wind energy projects with a focus on economic development and the creation of jobs.
The task force was established last June under Cooper's Executive Order 218, which takes aim at addressing climate change through clean energy initiatives.
Cooper emphasized the offshore wind goals set forth in the order, which is to get the state to 70% reduction in carbon over 2005 levels by 2030 and to get to zero carbon emissions from the power sector by 2050.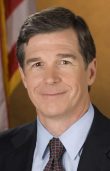 "Why clean energy?" he said during the meeting. "It is essential to fighting climate change. We know that. It's also essential because it's going to put money in people's pockets."
He said that more than 100,000 clean energy jobs have been created and billions of dollars of investments have been made in the state.
In December, Toyota Motor North America announced it is locating a new $1.29 billion automotive battery manufacturing plant in Greensboro, where, beginning in 2025, it will be capable of delivering enough lithium-ion batteries for 200,000 vehicles, according to the company's website.
Greensboro has also been picked as the new site of Boom Supersonic's first full-scale manufacturing facility. Boom Supersonic, an aviation manufacturer that touts sustainable supersonic travel, is set to break ground at Piedmont Triad International Airport this year, with production beginning in 2024. The company has said it will add more than 2,400 local jobs by 2032.
Cooper noted that North Carolina is in the top five states in solar installed capacity.
"Now we need you in this room today to help us with the next steps, the next ideas, with the next opportunities and with advocacy at the end of the day because time is of the essence when we're talking about offshore wind," he said. "The earlier we can get into this the more we can reap the economic benefits from it. It is astounding the amount of clean energy we can produce and the amount of money that can go in the pockets of North Carolinians."
The task force is to produce an annual report of its recommendations for policies and programs developing offshore wind energy projects; enhancing the state's supply chain for offshore wind energy; creating and developing the work force to support offshore projects; and ensuring equitable access, particularly for underserved communities, to economic benefits created by offshore wind energy.
Members of the task force were asked to self-appoint themselves to one or more of four subcommittees: economic opportunity and business development; infrastructure and environmental justice and inclusion; outreach and engagement; and workforce, education and training opportunity development.
Department of Commerce Chief of Staff and NC TOWERS Chair Marqueta Welton said that money has not been allocated to the task force, but that the biggest resource of the task force is its members.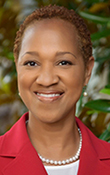 "We're only limited by our imaginations because we can make some things happen," she said.
The four-hour-long meeting last week ended with a question-and-answer session, one in which some task force members touched on topics that only scratch the surface of concerns raised by residents of coastal counties closest to the offshore wind energy lease areas.
One of those questions was about where energy produced from wind farms off the North Carolina coast will be connected to land.
"It's a very prudent question," Geissbuehler said. "We need to look forward and see where are the hurdles ahead of us. Some of these hurdles have a very long lead time to resolve because on the grid we always talk about the interconnection, per say, to be able to connect to a substation. I think that's a well-known problem I'm sure that will be resolved, but the other challenge is how do we cross the beaches? How do we get under the bridges into the load centers?"
Other members of the taskforce briefly discussed how outreach will be particularly important to the fishing and tourism industries.
North Carolina Fisheries Association Executive Director Glenn Skinner touched on the concerns raised by fishermen about the potential impacts of offshore wind turbines to fish and other marine life.
Mike Blanch, an associate director with BVG Associates, said that concerns about fishery impacts are important to address, but said he is puzzled by such concerns because there is evidence from wind farms off the coast of England that suggest wind farms actually improve the environment.
"They stop dredging. They stop people fishing in unsustainable ways. They've actually created sporting areas for certain species," he said.
Blanch emphasized a need for renewable energy's impact on climate change.
"It's important to realize that offshore wind is actually offering something very positive as well," he said. "There is this wider issue of climate change. If you take one species like the right whale, you might be very concerned about that, but climate change is going to stress all of the species and offshore wind is one way, and there aren't that many, of tackling the inherit problem of high carbon emissions and so there's a bigger picture here that I think should help temper worries."
NC TOWERS' next meeting is scheduled for May 5.