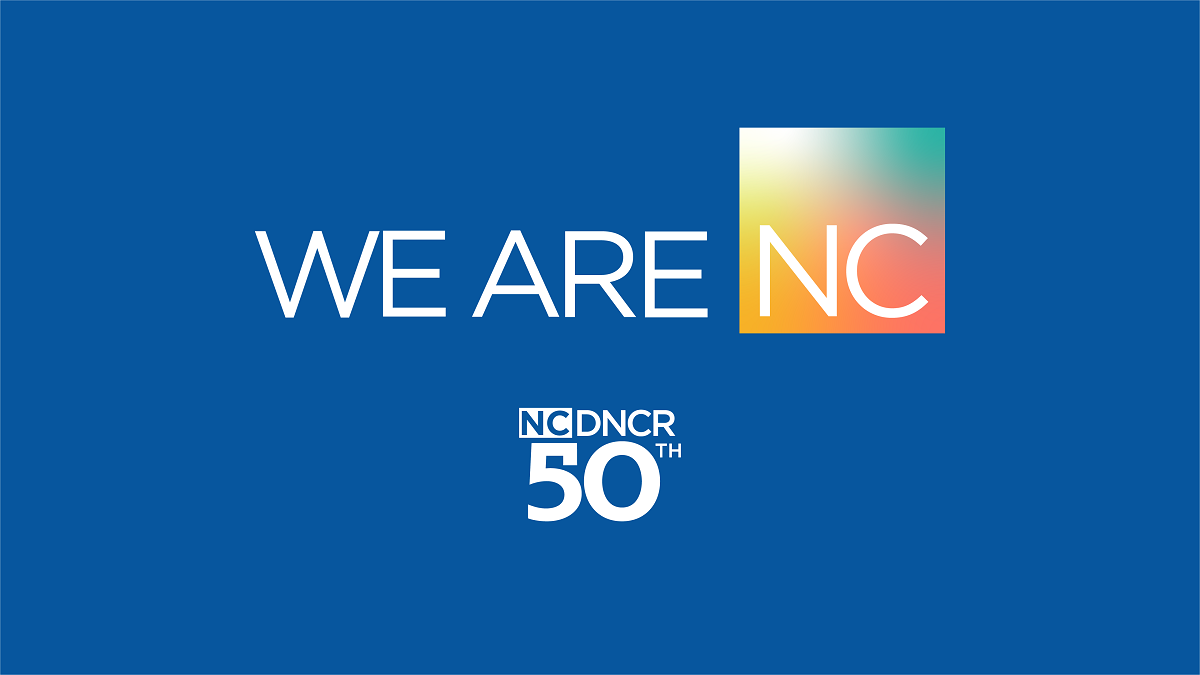 The North Carolina Department of Natural and Cultural Resources will celebrate its 50th anniversary as a state cabinet-level agency in 2022 with celebrations and online content through the year.
The department celebrate this anniversary with online campaigns, regional "DNCR Days" to showcase the department's offerings across the state, and more. Follow #DNCR50 on social media to find out about future events.
"The North Carolina Department of Natural and Cultural Resources is the department of everything people love about North Carolina. We have the honor of managing, enhancing, and celebrating our state's rich history, diverse arts and culture, science, and spectacular natural areas," Secretary D. Reid Wilson said in a statement about the anniversary.
"From hiking trails to museums, historical spaces to wildlife conservation, cultural celebrations to live concerts, for 50 years our department has been part of the lives of all North Carolinians. Our sites and stories create a shared sense of identity among North Carolinians, and literally provide common ground. All are welcome," he added.
Wilson explained that the year ahead promises to be transformational as the department makes good on substantial new state budget investments in operations, grants to local organizations, and numerous capital projects.
Using those funds, Wilson said the department plans to do the following:
Expand its efforts to educate children about inclusive history, science, and diverse culture.
Improve public health through expanded outdoor recreation and clean water projects;
Stimulate local economies.
Strengthen diversity, equity, inclusion, and accessibility across the department.
Strengthen community resiliency to climate change; continue enhancing our existing facilities, add some new ones, and extend outreach efforts.
The North Carolina Department of Art, Culture, and History was created in February 1972, becoming the first cabinet-level office of any state in the country to manage the state's history, arts, and culture. The department's first secretary was Sam Ragan, a poet and arts advocate who later became North Carolina Poet Laureate.
The department was renamed N.C. Department of Cultural Resources in 1973, when Grace Rohrer succeeded Ragan, becoming the first woman to hold a cabinet-level office in North Carolina.
In September 2015, the department name was changed to Department of Natural and Cultural Resources following a legislative transfer of several divisions to the department, including North Carolina's state parks, aquariums, zoo, Museum of Natural Sciences, the Clean Water Management Trust Fund, now the North Carolina Land and Water Fund, and the North Carolina Natural Heritage Program.
Today, the department oversees 27 state historic sites, seven history museums, two art museums, three science museums, three aquariums and Jennette's Pier, 41 state parks and recreation areas, North Carolina Zoo, North Carolina Symphony, State Library, State Archives, North Carolina Arts Council, the State Historic Preservation Office, Office of State Archaeology, African American Heritage Commission, Office of Land and Water Stewardship, Highway Historical Marker Program, and the new American Indian Heritage Commission.