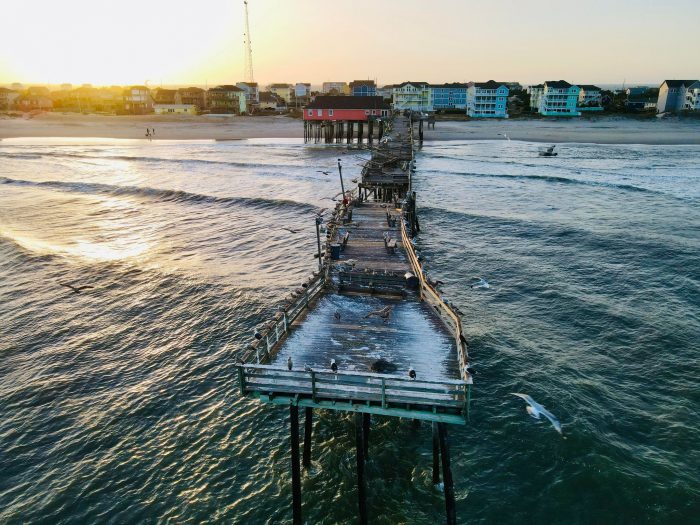 Reprinted from Island Free Press
With the Rodanthe Pier closed for the 2021-2022 winter season, repairs are currently underway to fix the damage that the pier sustained during an early November storm.
The storm brought ocean overwash to the Outer Banks and closed N.C. 12 for three consecutive days from Rodanthe to Oregon Inlet.
While structural damage was mostly minimal on Hatteras and Ocracoke islands, the Rodanthe Pier had two consecutive sections cave in, as well as other damage, such as the loss of the pier's fish cleaning table.
"Repairs are to fix the (storm) damage, and to do preventive maintenance, (such as) replace old bolts and structural timbers," said Terry Plumblee, owner and manager of the Rodanthe Pier. "The pier is 60 years old, so it's time to examine the older parts of the pier, and repair what is necessary."
The work should be completed in mid-January, and well before the pier is scheduled to reopen in the spring for the 2022 season.
Visit the website for more information on the Rodanthe Pier.
This story is provided courtesy of the Island Free Press, a digital newspaper covering Hatteras and Ocracoke islands. Coastal Review is partnering with the Free Press to provide readers with more environmental and lifestyle stories of interest along our coast.