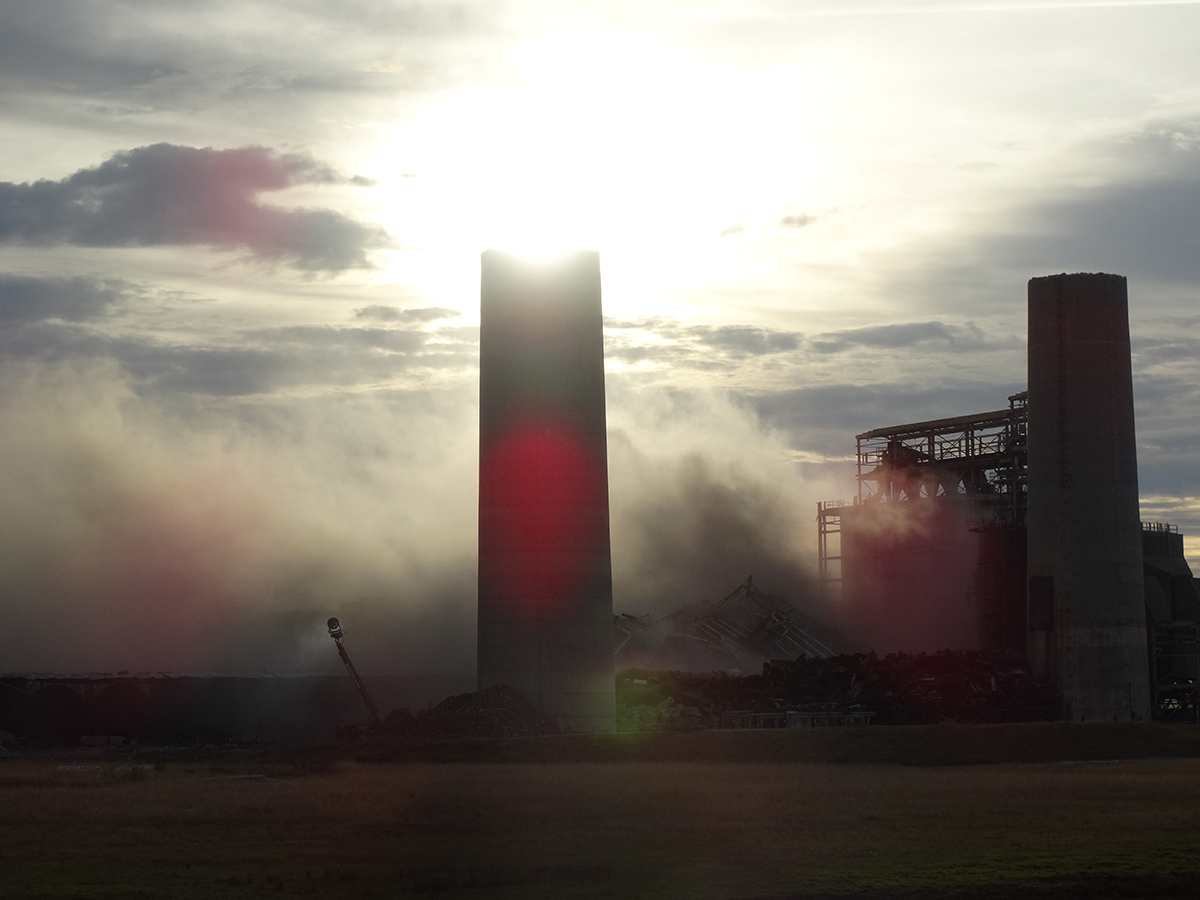 A new North Carolina law directs state regulators to "take all reasonable steps" to significantly reduce energy producers' carbon emissions within the decade.
The recently passed bipartisan legislation that Gov. Roy Cooper signed Wednesday also requires the state Utilities Commission to work toward carbon neutrality by 2050. House Bill 951, Energy Solutions for North Carolina, calls for carbon emissions to be reduced 70% by 2030.
"Today, North Carolina moves strongly into a reliable and affordable clean energy future," Cooper said in a statement.
"This new bipartisan law requires the North Carolina Utilities Commission to take steps needed to get North Carolina a 70% reduction in carbon emission by the year 2030 and to carbon neutrality by 2050," Cooper continued. "Making transformative change is often controversial and never easy, especially when there are different points of view on big, complex issues. But coming to the table to find common ground is how government should work."
The new law is the product of a yearslong back and forth between Duke Energy and other electricity providers, environmental groups, green energy companies, large-scale power consumers and, ultimately, the governor and legislative leaders, who announced a deal two weeks ago.
The carbon-reduction goal in the bill mirrors targets Cooper laid out in his 2018 energy policy plan.
An earlier version of the bill that set no carbon limits but would have put in place detailed rules around various fuel sources passed the House this summer. The bill underwent an extensive rewrite in the Senate, with the new version establishing the carbon targets and giving the utilities commission authority to set the rules to reach them as well as the phase out of Duke's fleet of coal burning units.
Although the new law has won praise for the carbon-reduction goals, consumer and environmental advocates have said it still gives Duke Energy too much wiggle room in reaching the goals as well as the potential for costly, multi-year rate hikes.
"While today's signing puts into law admirable climate change goals, it requires yet another plan to reach goals that the governor set out three years ago," Derb Carter, senior attorney with the Southern Environmental Law Center, said in a statement. "The Environmental Management Commission already has a plan underway that would result in carbon emissions reductions beginning next year and we can't afford to wait on another plan with more delay."
The law center, on behalf of Clean Air Carolina and the North Carolina Coastal Federation, filed a rulemaking petition to reduce heat-trapping carbon pollution from power plants, along with a proposed rule, that was approved July 13 by the North Carolina Environmental Management Commission and sent to the Department of Environmental Quality for rulemaking.
Kirk Ross contributed to this report.