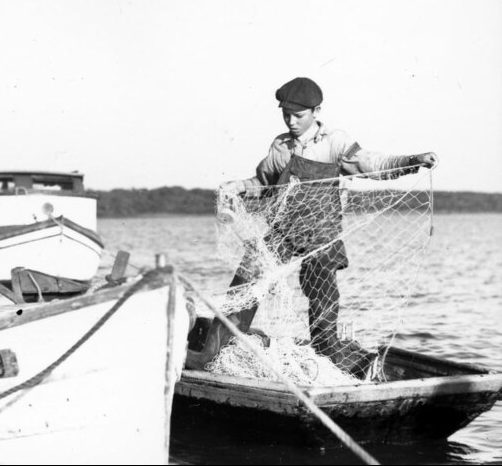 Coastal Review is featuring the work of North Carolina historian David Cecelski, who writes about the history, culture and politics of the North Carolina coast. Cecelski shares on his website essays and lectures he has written about the state's coast as well as brings readers along on his search for the lost stories of our coastal past in the museums, libraries and archives he visits in the U.S. and across the globe.
In recent years, I have been taking Charles Farrell's photographs of the North Carolina coast back to the fishing villages where he took them in the 1930s.
One of the places that I have enjoyed going most is Sneads Ferry, which is located on the New River in Onslow County, a short ways from the river's inlet into the Atlantic.
In Sneads Ferry, I have been blessed that many of the village's oldest residents and most knowledgeable local historians have been willing to sit down with me and look at Farrell's photographs. They identified people and places, shared stories and memories and recalled a bygone way of life on the edge of the sea.
I could not be more grateful to them and I feel privileged to share at least a little of what I Iearned from them with you.
* * *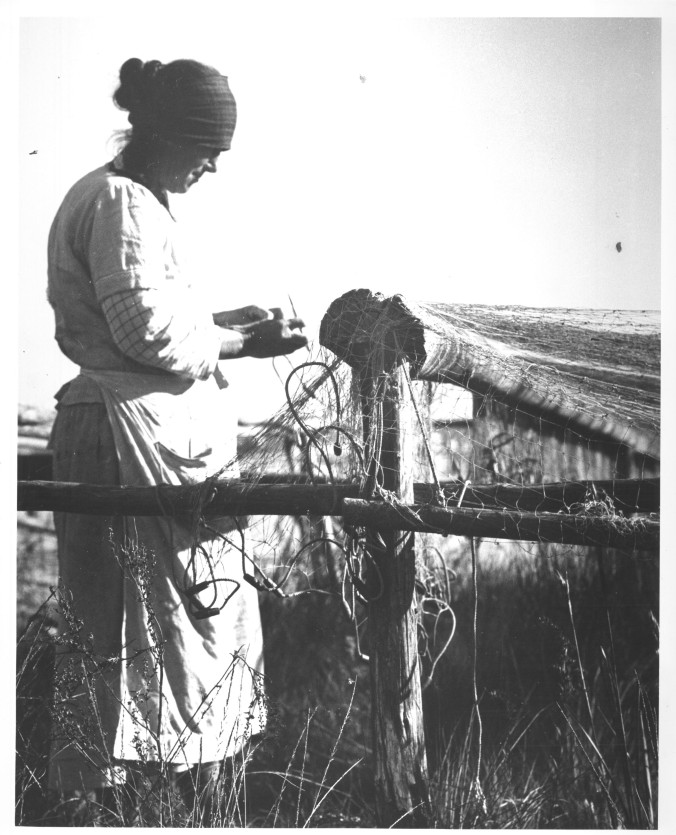 * * *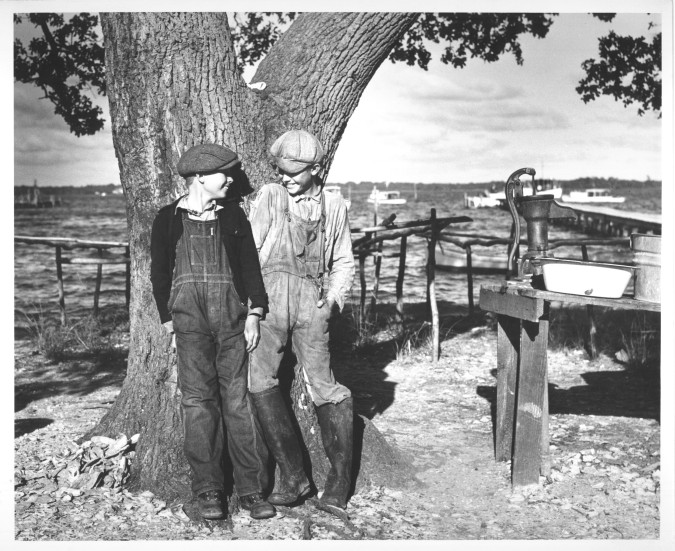 * * *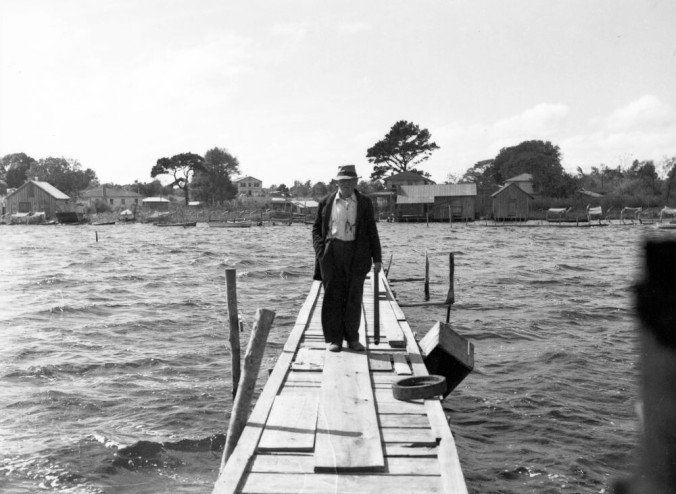 * * *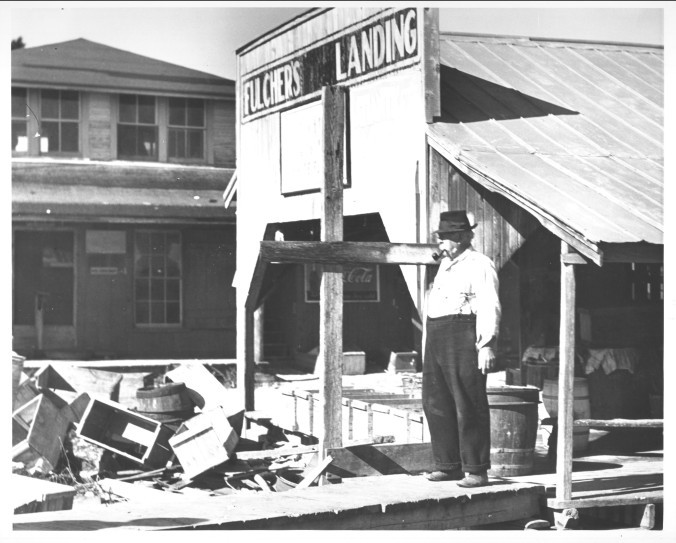 * * *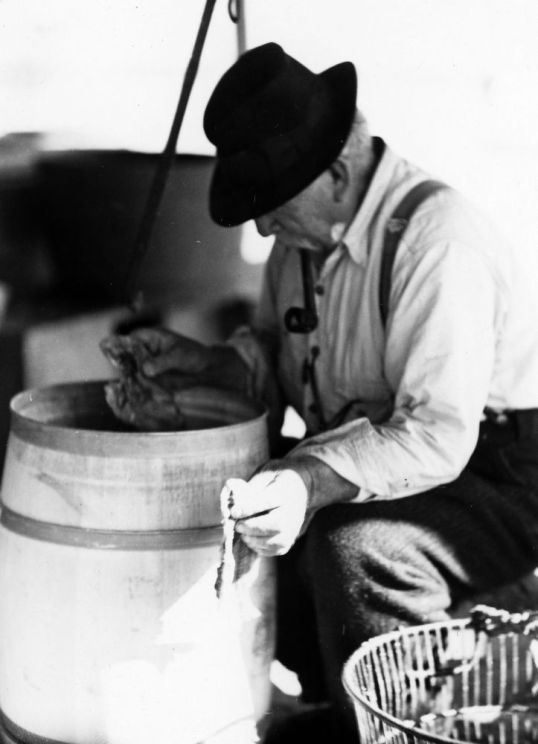 * * *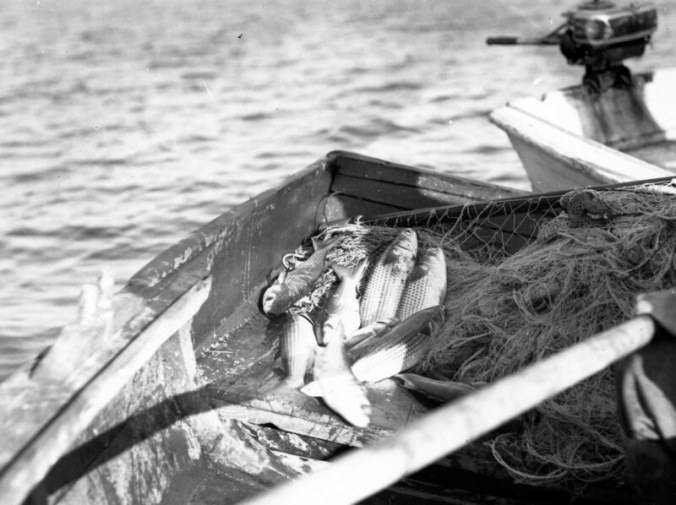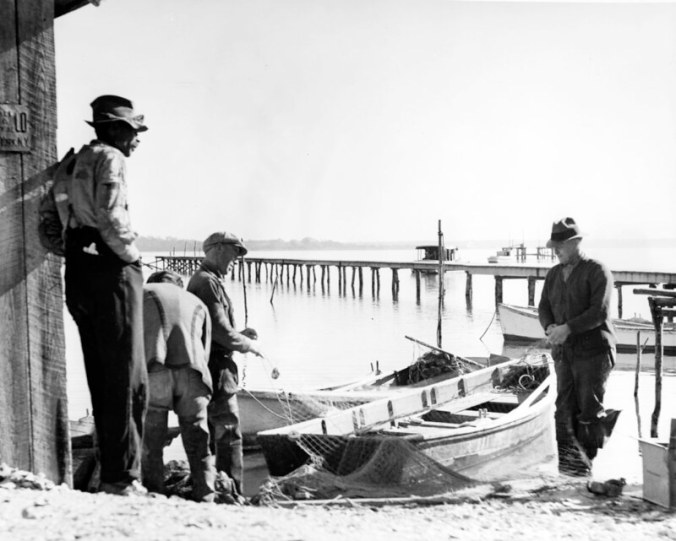 * * *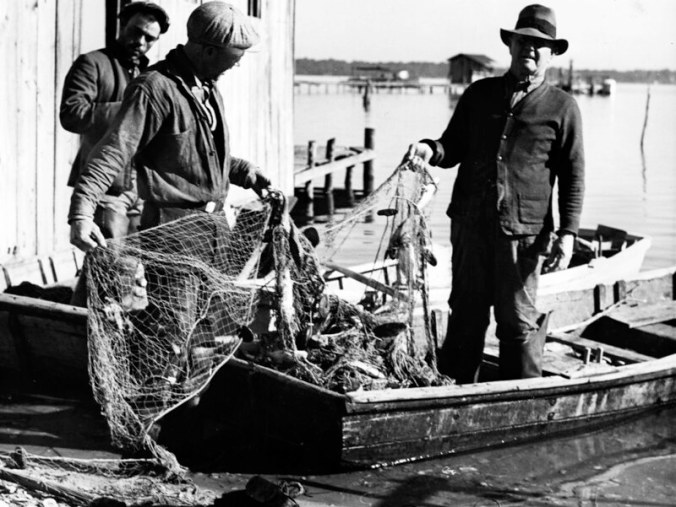 * * *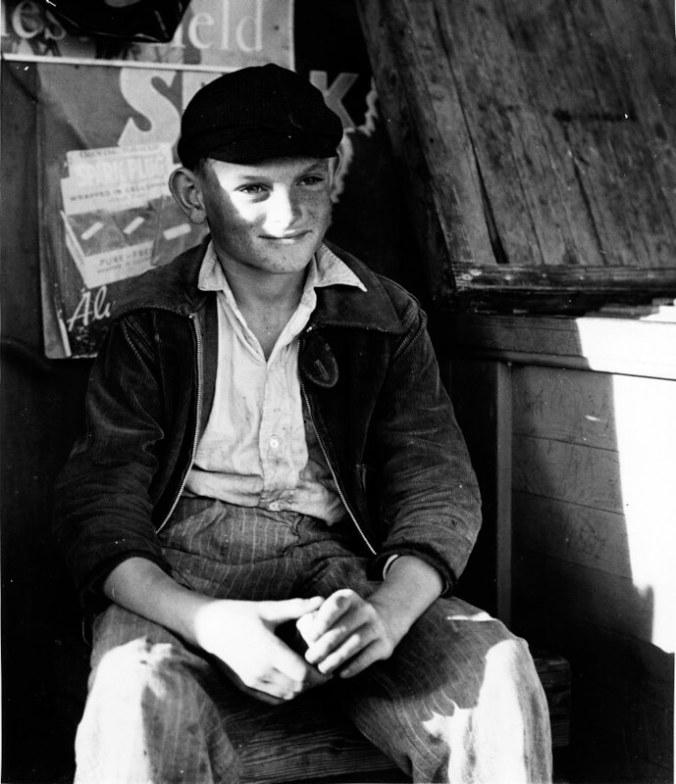 * * *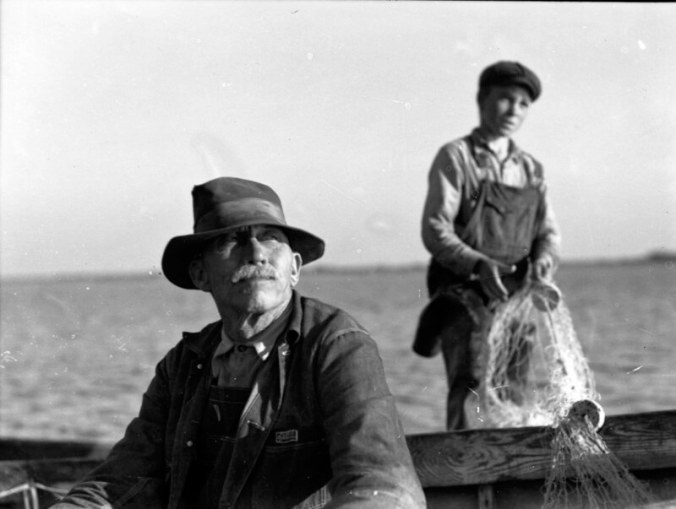 * * *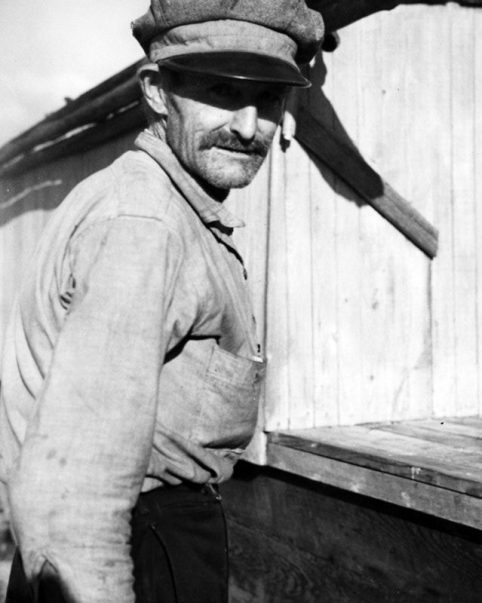 * * *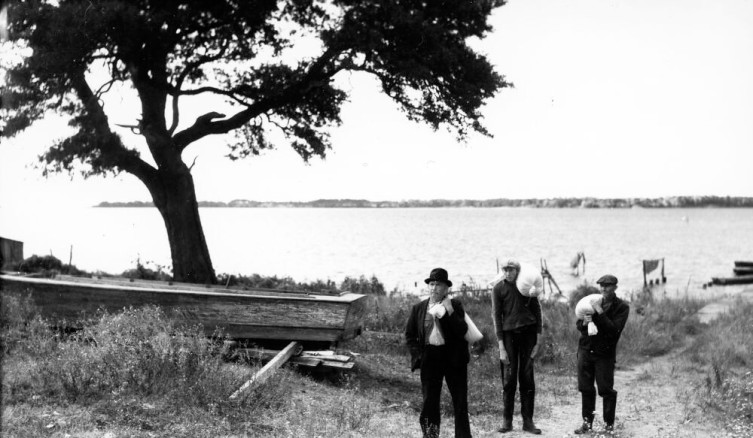 * * *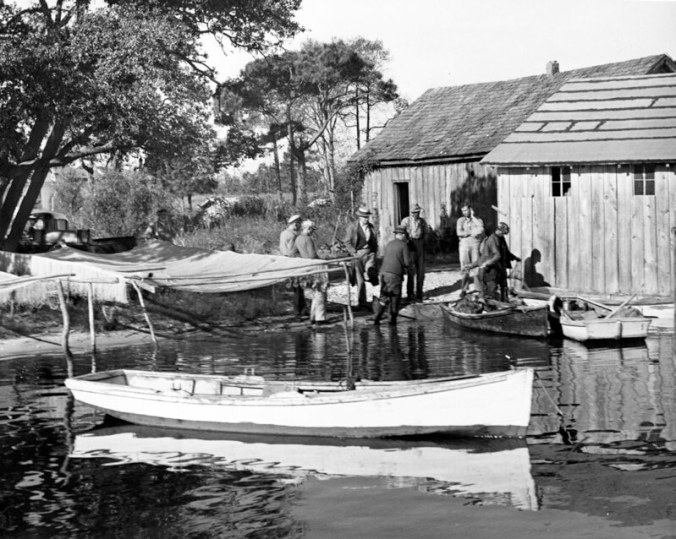 * * *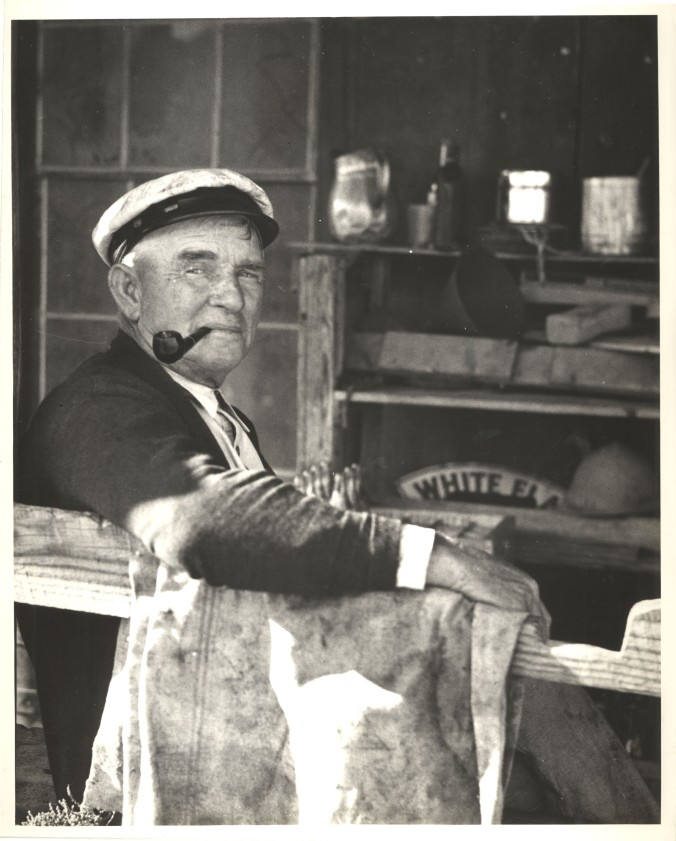 * * *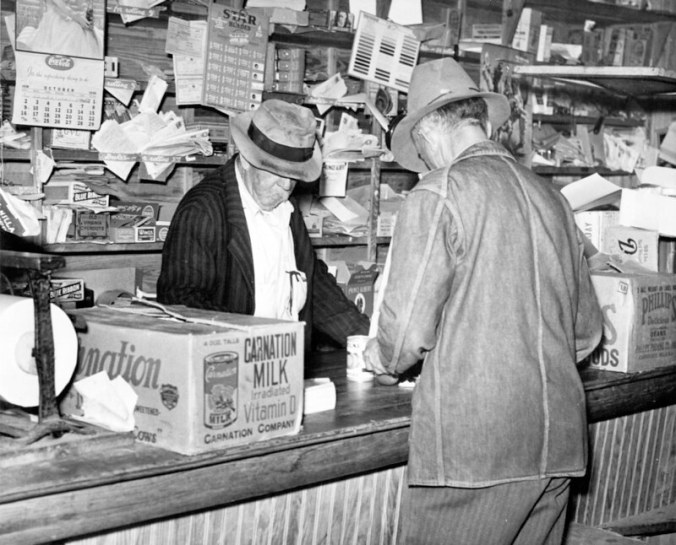 * * *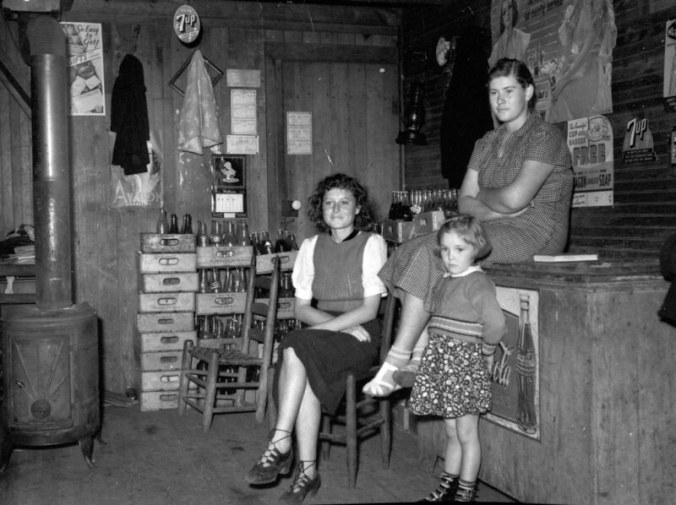 * * *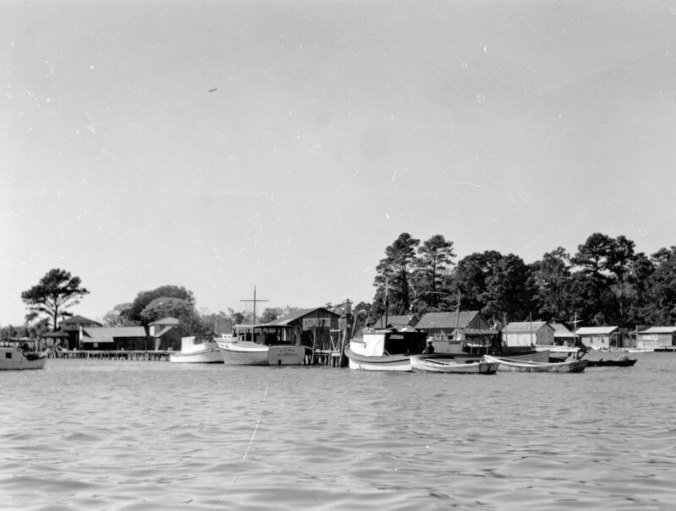 -End-
Note from the author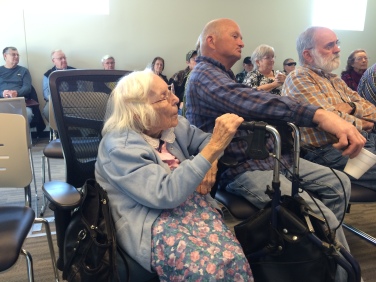 A thousand thanks to Ron Brown, Dennis Chadwick, Dolly Fulcher, Jim Fulcher, Joe Fulcher, Michael Fulcher, Melba Marines McKeever, Freddie Midgette, Ginny Midgett Richardson, Betsy Taylor Sergomassov, Sheri Thurston, Rosetta Ward and David Yopp for sharing so much of their time, knowledge and wisdom with me. I cannot tell you how much it means to me.
Special thanks also to all the people who came out to the community meeting in Sneads Ferry. I learned so much from you all. For a historian like me, there's just nothing more fun!
I'd also like to extend a very special thanks to Kim Andersen, the long-time head of photographic collections (now retired) at the State Archives of North Carolina, for so patiently assisting me in finding and copying Farrell's photographs. Thanks to Kim and her colleagues, the entire Charles A. Farrell Photographic Collection is now available on the State Archives' flickr site.
I would also like to thank to my old high school friend Peggy Garner, without whom I don't think the community meeting in Sneads Ferry would have been possible. And for many different kinds of help, I want to thank Amelia Dees-Killette at the Swansboro Area Heritage Center Museum and Lisa Whitman-Grice and Patricia Hughey at the Onslow County Museum in Richlands.
To learn more about Sneads Ferry's history, by the way, I highly recommend Ginny Richardson's lovely, lyrical memoir, "Memory as a River: Recollections of the People and Places in the Small Fishing Village of Sneads Ferry, North Carolina."
Taking Charles Farrell's photographs back to Sneads Ferry, discovering these stories and getting to know you all has been such a joy — thank you, thank you, thank you.