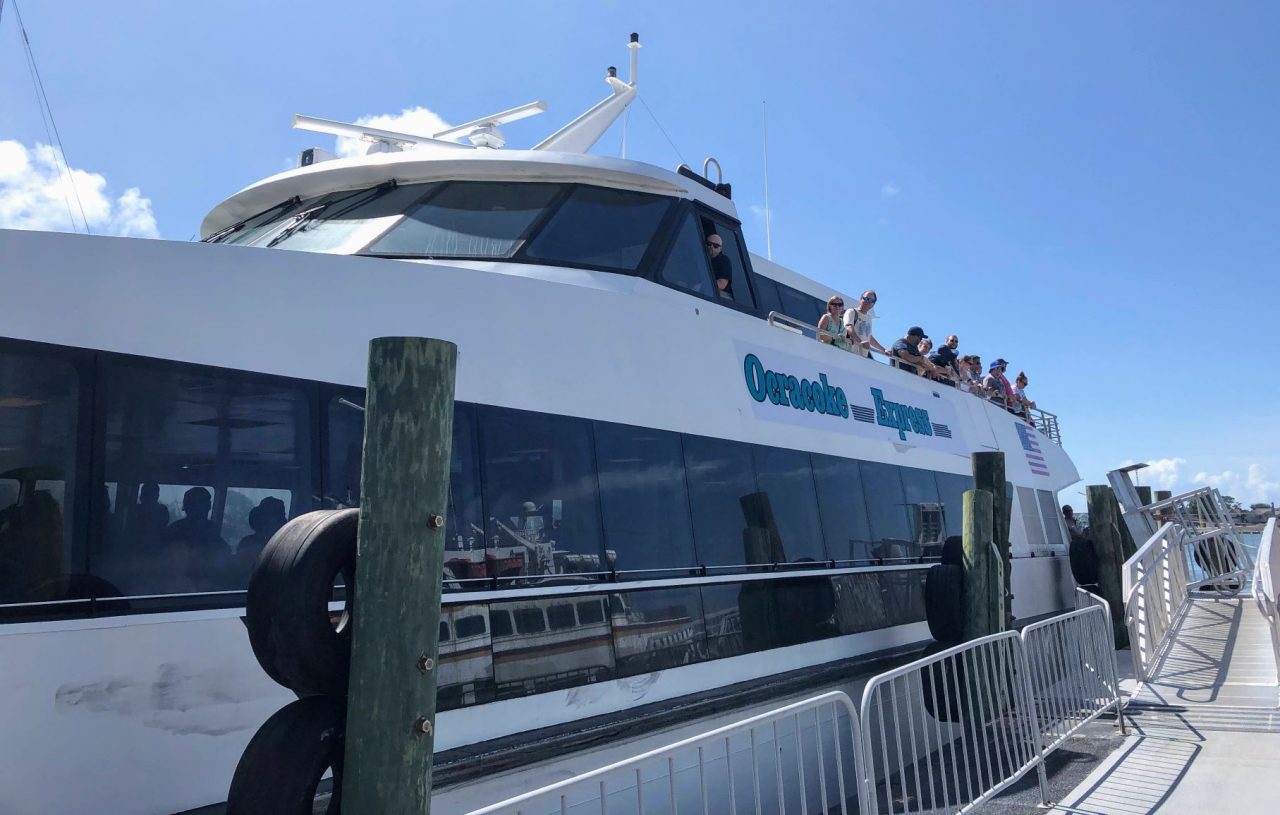 Reprinted from Ocracoke Observer
The passenger ferry between Hatteras and Ocracoke will continue until Sept. 6, thanks to more funding approved by the North Carolina Legislature.
Gov. Roy Cooper on Monday signed House Bill 121, which appropriates an addition $220,000 to Seastreak out of New Jersey for use of their rented catamaran-style passenger ferry.
This is the same company that the North Carolina Department of Transportation's Ferry Division has used since 2019 when the passenger ferry still under construction was sidelined because of numerous faulty welds.
The original appropriation of $700,000 for the service this year was to cover until Aug. 15.
Hyde County Manager Kris Noble was pleased with this turn of events, noting the popularity of this ferry that helps relieve the wait at the Hatteras ferry terminal for people wanting to visit Ocracoke.
"It's a viable transportation alternative since we're not able to meet the demands with the traditional ferry service," she said in an interview.
The bill also will help Ocracoke as it waives the local match required for dredging of ferry routes that are under NCDOT control.
"We can go ahead and put in an application for the dredging of Sloop Channel," she said.
This is the northwest corner of the route between Ocracoke and Hatteras and through which two ferry boats can't pass at the same time.
The bill waives the local match for ferry routes in Hyde, Carteret and Dare counties, she said.
As for the passenger ferry being built by the state, Noble said it will probably be next year.
The Ocracoke Waterways Commission, which works on these concerns, will next meet at 6 p.m. Sept. 21, in the Ocracoke Community Center.
This story is provided courtesy of the Ocracoke Observer, a newspaper covering Ocracoke island. Coastal Review is partnering with the Ocracoke Observer to provide readers with more environmental and lifestyle stories of interest along our coast.