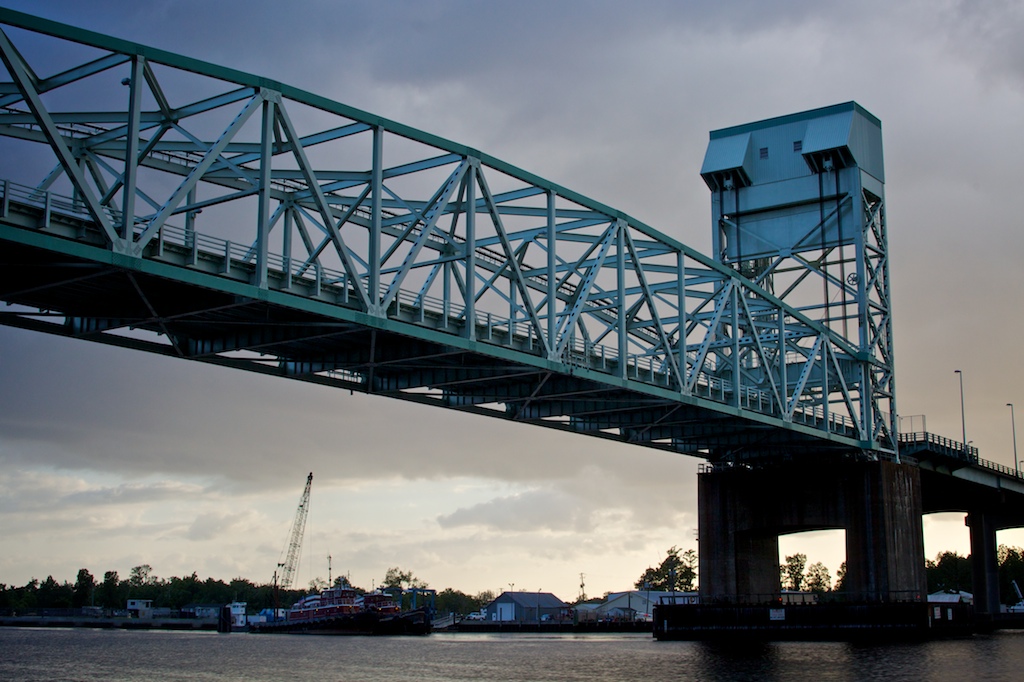 The Cape Fear region's transportation planning group said no to working with the state Department of Transportation and an unnamed firm on a private-public partnership to replace the Cape Fear Memorial Bridge with a toll bridge.
Wilmington Urban Area Metropolitan Planning Organization board members voted in a 7-5 vote to "not support the NCDOT and WMPO moving forward with further review and evaluation of the concept of a potential public-private partnership for the replacement of the Cape Fear Memorial Bridge as a potential toll facility," the resolution states.
During the regular meeting Wednesday afternoon, the board posed several questions before voting, including what the next steps would be if they voted yes, if any costs would incur for the planning organization, and if the board chose to go with the public-private partnership, would further exploration of other options, particularly public funded, end
A feasibility study in mid-2020 looked at replacing the existing 51-year-old, four-lane steel, center-span, vertical-lift bridge.
Executive Director Mike Kozlosky reviewed Wednesday with the MPO board that the North Carolina Department of Transportation received an unsolicited proposal to replace the Cape Fear Memorial Bridge as a public-private partnership in November. NCDOT reviewed the proposal and presented to the board in June the unsolicited proposal. The board members opted to vote during the July meeting whether or not to support support going ahead with the proposal.
Board member Frank Williams, who also serves as Brunswick County commissioner, said Wednesday that his initial reaction was to oppose a toll bridge but after giving it some consideration, he was open to exploring it, "because I think if it's truly a priority, we have to look at every available option."
Williams continued that he has a lot of the same concerns as others and he really doesn't want to see a toll bridge, "but I also don't want to see us in 20 years where the Cape Fear Memorial Bridge is stuck in the upright position, the parts on backorder and everybody has to go to the Isabel Holmes (bridge) because this is the only one open. So we owe it to the people who are going to live here in 10 and 20 years to be willing to take an honest step back and examine every option that's in front of us."
The decision not to move forward reflected the comments of the more than 20 who who gave their input during the meeting either in-person or by email. Reasons given to oppose a toll bridge included the financial burden it would put on residents of Brunswick and New Hanover counties, lead to traffic congestion and wear and tear on downtown roads because of drivers choosing to use the Isabel Holmes Bridge, where there's no toll, could be a detriment to local businesses, and, because it's on a critical route to emergency medical care, could disproportionately affect those seeking care or providing it.
NCDOT Division 3 Engineer Chad Kimes told the board at the June 30 meeting that the bridge is safe with major inspections every two years and a moveable span inspection yearly. A $15 million major rehabilitation project was completed last year with about a half million dollars spent per year on routine maintenance. The bridge currently handles 60,000 cars a day and the volume is expected to increase to nearly 82,000 per day by 2045.
Currently, the bridge is not on the NCDOT transportation plan, or the State Transportation Improvement Program, or STIP, which identifies the construction funding and schedule for projects over a 10-year period.
Kimes added that based on traditional methods for funding through NCDOT's prioritization process, it's unlikely that the replacement bridge will be included for funding in the next 10‐year STIP.