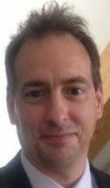 Reprinted from Outer Banks Voice
The assault case that led to the resignation of Duck Town Manager Chris Layton last summer was resolved in a Dare County courtroom on July 15 when Layton agreed to six months of unsupervised probation in connection with the case.
According to Layton's counsel, Kris Felthousen, one of the two assault charges against Layton was dismissed and the defendant entered into a deferred prosecution agreement on the other count.
Felthousen added that the agreement does not represent a conviction against Layton and said the second count will be dismissed at the end of a successful probation period.
Layton was arrested in his office in the Duck administration building back on July 15, 2020, and was charged with two counts of assault on his assistant. On July 24, the Duck Town Council accepted his resignation. In January of this year, Layton was named interim town manager in Plymouth. And in February 2021, he was replaced in Duck by newly hired Town Manager Drew Havens.
In February of this year, the Voice reported that the town of Duck had paid out more than $300,000 to two women who had formerly worked for the town and their attorneys in settlements related to allegations of improper behavior by Layton when he was town manager. One of the women was the victim in the assault case.
This story is provided courtesy of the Outer Banks Voice, a digital newspaper covering the Outer Banks. Coastal Review is partnering with the Voice to provide readers with more environmental and lifestyle stories of interest about our coast.