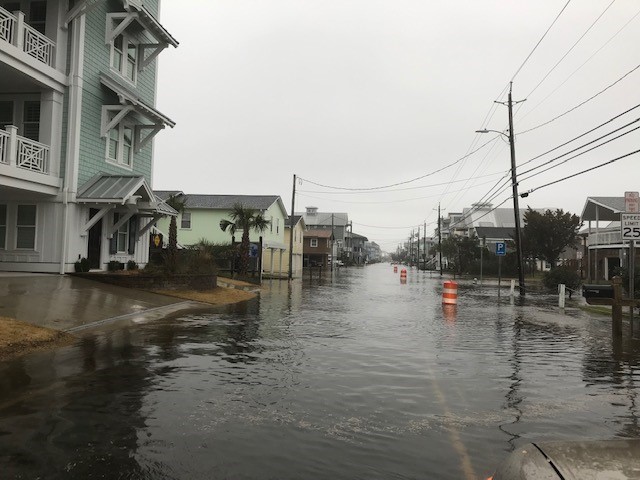 Citizen scientists can now use a downloadable app to share with the North Carolina King Tides Project photos of the first king tide event of this year, which begins Monday and ends April 30.
The North Carolina King Tides Project, an initiative to document extreme high tide events using photos, now uses the Coastal Observer app to report water levels and submit photos of king tides and other interesting water-level events, the organization announced Friday. After downloading the app, participants should be able to register, answer a few questions, take or select a saved photo and click save.
King tides are the highest high and lowest low tide events of the year, according to the King Tides Project, and are regular and predictable events. King tides are also expected to take place May 26-30, June 22-26, July 21-25, Oct. 6-12, Nov. 3-9 and Dec. 2-7.
The submitted photos help visualize how "normal" high tides could look in the future due to sea level rise, according to the project. Using these images, a record can be created of how the shoreline looks now and track future changes.
"By visualizing these higher tide events we can start to understand how rising sea-levels will impact local resources and community investments," organizers said.
While the King Tides Project focuses on water levels, citizen scientists can submit additional information that this app collects. All submitted photos can be viewed on the Coastal Observer website.