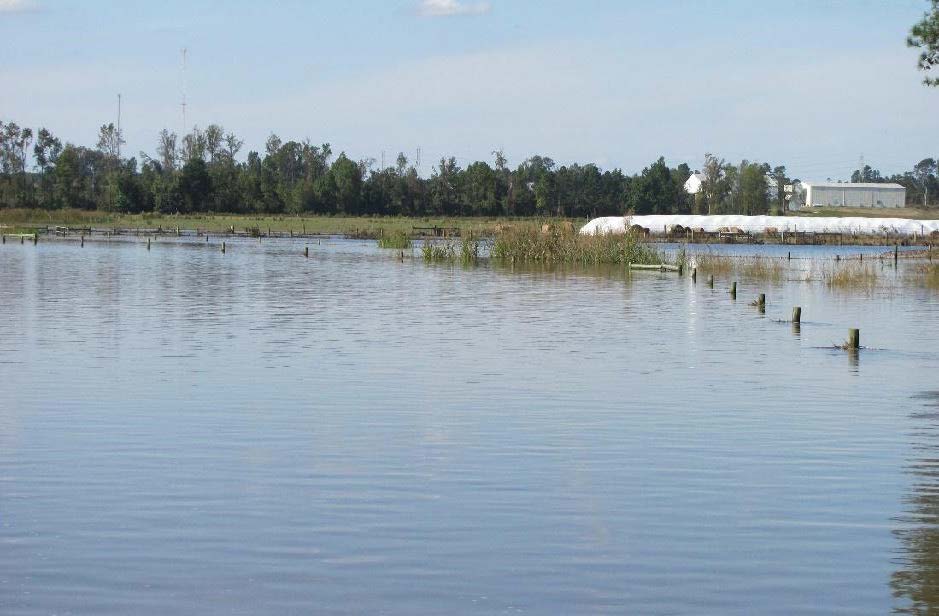 This is the sixth and final installment in a series on making the North Carolina coast more resilient to the effects of climate change, a special reporting project that is part of the Pulitzer Center's nationwide Connected Coastlines initiative.
There's a growing body of evidence on what a warmer, wetter climate holds in store for our generation and future North Carolinians.
Among the effects already being felt and already baked in for decades ahead are more frequent heavy rains and, with them, repeated flooding in vulnerable areas.
The threat of greater flooding extends to every corner of the state. Eastern North Carolina comes to mind quickest because of the stunning disasters here. But intense rain events are happening in the west as well in places like Asheville, which has seen a series of floods over the past decade.
Although most of the state's cities and towns have been expanding their stormwater requirements and capabilities over the past few decades, none are engineered to deal with a deluge.
In the state's farmlands, the effect of heavy rains extends beyond direct damage to crops. Floods delay planting and harvesting, strand livestock and leave fields inaccessible.
The devastation wrought by Hurricane Matthew and Hurricane Florence brought about major changes in the way the state handles long and short-term disaster response. The one-two punch of 500-year storms that struck less than two years apart washed away doubts about the risks ahead. Even though climate science is not universally embraced in North Carolina, a changing climate is evident. Strategies for dealing with it are changing, too.
After Florence in 2018 churned through many of the same places as Matthew did in 2016, taking on disasters one at a time no longer made sense. Resiliency went from buzzword to watchword.
Gov. Roy Cooper and legislative leaders, often at odds, agreed to form a new state agency, the North Carolina Office of Recovery and Resiliency, to handle both the massive inflow of federal disaster and housing aid, but also to find ways to best fit that aid into a resilience framework.
Getting proactive about flooding in the same way has not been so straightforward, in part because the impacts vary with every turn of the waterways, but mostly because of the enormous expense of raising roads, reconfiguring bridges and culverts and moving people and key infrastructure out of the floodplain.
Although there's consensus across political and ideological lines, turning consensus into action has proven difficult, especially in an era of political polarization and a deadly pandemic.
This year, as the North Carolina General Assembly and the governor begin another fresh attempt to reach a deal on a comprehensive state budget, there's early agreement on the need for a major effort on flooding resilience.
In his budget proposal last month, Cooper targeted $56 million for flood resilience programs and additional floodplain buyouts, along with a substantial increase for land conservation and stormwater infrastructure.
This week, a state Senate committee charged with working on major flood resilience and mitigation legislation holds its initial hearings.
Although there are differences among approaches and strategies between policy makers and stakeholders, one key theme that's emerging in resilience and any likely legislation is an emphasis on leveraging the state's land resources, particularly the vast areas of natural and working lands in eastern North Carolina.
The proposals come at a time when climate researchers say it is even more essential to preserve and enhance those lands because of a growing understanding of how essential they are to carbon sequestration and mitigating the state's contribution to greenhouse gasses.
Both approaches envision converting some cropland back to forests and using farmlands, wetlands and other natural systems to reduce the severity of flooding.
As the state grapples with what to do about storms and floods to come, the nexus of resilience and sequestration found in its natural and working lands could become the cornerstone of North Carolina climate policy.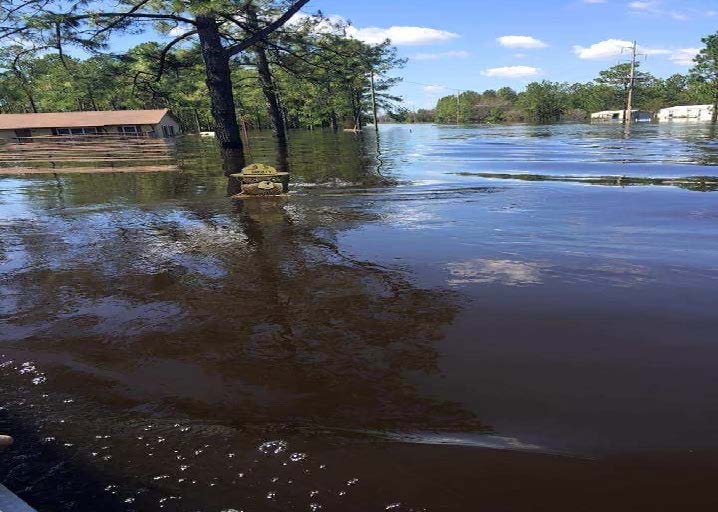 Off the charts
Last June, a working group made up of dozens of scientists, state and local officials and representatives of businesses and nonprofits published a 124-page appendix to the state's 2020 Climate Risk Assessment and Resiliency Plan on the potential for working and natural lands.
Misty Buchanan, director of the state's Natural Heritage Program and part of the working group that wrote the report, said that driving the push for putting natural solutions to work were findings in the state's 2017 greenhouse gas emissions study, which revealed the scale of sequestration potential in natural and working lands.
"What drew me in, and what I think resonates with people, is when we got our greenhouse gas inventory and first started to understand where our emissions are coming from and how much our emissions are," she said. "We determined that the land use sector, including natural areas and forest and farms and even things like oyster farms, have a huge potential to offset the emissions that are coming from the state."
The study found that natural and working lands offset 25% of the state's current greenhouse gas emissions, she said, more than twice the average rate of other states.
"We're already in a great position," Buchanan said. "We can do more. We also need to think about how we're just going to hold on to that percentage as our state develops around us. We need to think about how we can restore land and manage our land in a way that we can continue to offset those gas emissions and sequester and store more carbon each year."
To jumpstart the ideas and to build support, the group looked at options that provided multiple benefits, keying in on those that benefited both carbon sequestration and resiliency as well as water quality and biodiversity.
They fall under three main categories: protecting land through conservation easements or acquisition and incentives for protection; restoring lands to increase sequestration and resilience; and improving management of existing natural and working lands.
Proposals include programs for farmers to conserve and enhance lands, tools for local governments, changes to forest policies, tax incentives for landowners, further floodplain buyouts, preserving forests, restoring pocosin and coastal habitats, and improving urban land management.
Buchanan said that in assessing the opportunities, there were obvious win-wins. One that also gives an idea of the scale of the possibilities is that about 5% of the unprotected forests in the state are in the floodplain of watersheds with significant sources of pollution.
"If we just protected those forests, that would be a million acres," she said. "So, there are some large opportunities still in North Carolina for land protection."
The goal is 1 million acres of floodplain protection and another million acres of wetland and floodplain restoration. If that sounds like too much to shoot for, Buchanan said, consider that the Biden administration recently set far higher goals for land protection than that.
Scaling up resilience
Near the end of last year's session, the General Assembly approved legislation to create an inventory of natural and working lands that could be used in flood control and potential incentives for private landowners to do stream restoration and wetlands enhancement and build flood-stage capacity. The bill set the stage for this year's likely follow on.
The Senate Select Committee on Storm Related River Debris and Damage in North Carolina was set to meet for the first time Tuesday to review preliminary results from last year's bill. The meeting was set for 10 a.m. in the Auditorium of the Legislative Building.
The committee is co-chaired by Sens. Danny Britt, R-Robeson, and Jim Perry, R-Lenoir, who represent eastern North Carolina counties hard hit by prolonged flooding during Matthew and Florence.
Earlier this month, the two announced that they were working on comprehensive flood resilience and mitigation legislation and holding a series of information sessions over the next several weeks, gathering input and reports from stakeholders and state agencies.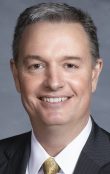 Perry said he and Britt believe that the state's approach right now is too scattered and their primary goal is to focus it by establishing a sole, central agency in charge of enacting a statewide plan. In effect, Perry said in a recent interview, the state needs a flood czar.
"We think at the end of the day, somebody in the state of North Carolina needs to go to bed thinking about flooding mitigation and resiliency and needs to wake up thinking about it," he said. The state can't settle for a patchwork approach or sweeping problems under the rug.
Perry is among those advocating for large-scale debris removal as part of the plan as well. He said he'll listen to the scientists in terms of best practices, but he doesn't want a here-and-there approach.
"We don't need to clean out the spots of river, close to the bridge because people can see it. We need to start somewhere around Raleigh and clean it out all the way down to the coast," he said.
The whole approach to dealing with flooding has to be that way, he said.
"We got to do it right, we've got to be committed. And you have to have someone who has ownership who can coordinate with all these agencies who can help prioritize which thing comes next and what's the next step."
In addition to the state commitment, there's an unprecedented wave of federal funding for resiliency and sequestration programs. There's also another avenue of support expected should Congress approve an infrastructure package.
With so much money on the table and other states providing a blueprint for drawing down federal dollars for large-scale resilience programs, there is a profound sense of urgency in Raleigh to coalesce around a strategy.
Perry said states like Louisiana and Iowa have shown that having a plan opens a lot more opportunities for federal support. The state needs that, he said, if it's going to do anything on a scale that will make a difference.
"You look at what they've done in Louisiana. They're getting a $1.2 billion federal grant, because they had a great plan," he said. "They had a great resiliency plan that could change the lives of the people there."
Perry and Britt's committee isn't the only group in the legislature looking at scaling up resilience.
Late last month, a joint meeting of the House and Senate Appropriations Committee on Agriculture and Natural and Economic Resources met with officials from Resource Environmental Solutions, a Louisiana-based contractor for stream restoration and large-scale natural solutions work. The company recently acquired a North Carolina-based company and told the committee they were ready to ramp up work in the state.
Committee co-chair Rep. Pat McElraft, R-Carteret, told committee members the state would have to look to the private sector in order move quickly on bigger projects.
Broad buy-in
Although the exact policies and the dollars involved in making it work are still a work in progress, the moves by both the administration and the legislature to incorporate a natural and working lands strategy are drawing support.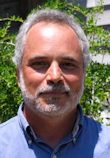 Todd Miller, executive director of the North Carolina Coastal Federation and a presenter at Tuesday's Senate committee hearing, told Coastal Review the bills so far are going in the right direction.
"The bills that have been introduced in the Senate and House are very welcome and show a lot of potential for the state making huge gains in using nature-based strategies to reduce future losses from flooding," Miller said. "The emphasis on the need to develop a volume-based watershed management framework and empower local communities to strategically invest in reducing floods is very encouraging."
North Carolina Farm Bureau Natural Resources Director Keith Larick said involving farmers in solutions around flooding, resilience and climate-related issues is a growing trend nationwide.
Larick, who has been gathering feedback from farmers on some of the potential flood-mitigation ideas, said most recognize that they're likely to play a role in the solutions and they're willing to listen.
"When we talk to farmers there's a recognition that the types of practices that are being talked about are going to go on working lands, whether it's forestry, whether it's ag land, pasture or cropland. That's where the space is to put these kinds of practices on the ground," he said.
If the state can come up with a fair system that allows a farmer to agree to conserve land or open a field to floodwaters to take pressure off downstream, there'll be buy-in, Larick said.
"For a long time, farmers have operated in the world of voluntary programs, voluntary incentives for conservation practices," he said. "The flood-mitigation side of it is new but it's an easy connection to make for a lot of folks."
It's obvious that farmers in North Carolina, especially those in the east, have been dealt a harsh blow by the major storm hurricanes, Larick said, but they're also seeing other climate impacts. More frequent heavy downpours with flash flooding are happening in the spring and summer. This year was yet another wet winter that kept some farmers out of the fields. Farmers farthest east are dealing with saltwater intrusion or fouling of groundwater supplies associated with sea level rise.
"There's been a growing recognition we're having these issues that are climate related," he said. "There's the broader discussion, 'what are we going to do about climate change?' but we also have the immediate issue of what are we going to do to mitigate the kind of things that we're already seeing?"
Larick said he also sees the potential dual role for farmland for flood mitigation and carbon sequestration, which is gaining traction among agriculture interests at the national level.
It makes sense, but the question is whether stakeholders and policy makers can come up with system that works, Larick said.
"The flood mitigation really isn't the concern at the national level, they're looking at carbon sequestration, but you know when I see that I'm also thinking in the back of my head 'OK, there are other benefits here, too. Can we tie all this together somehow?'"