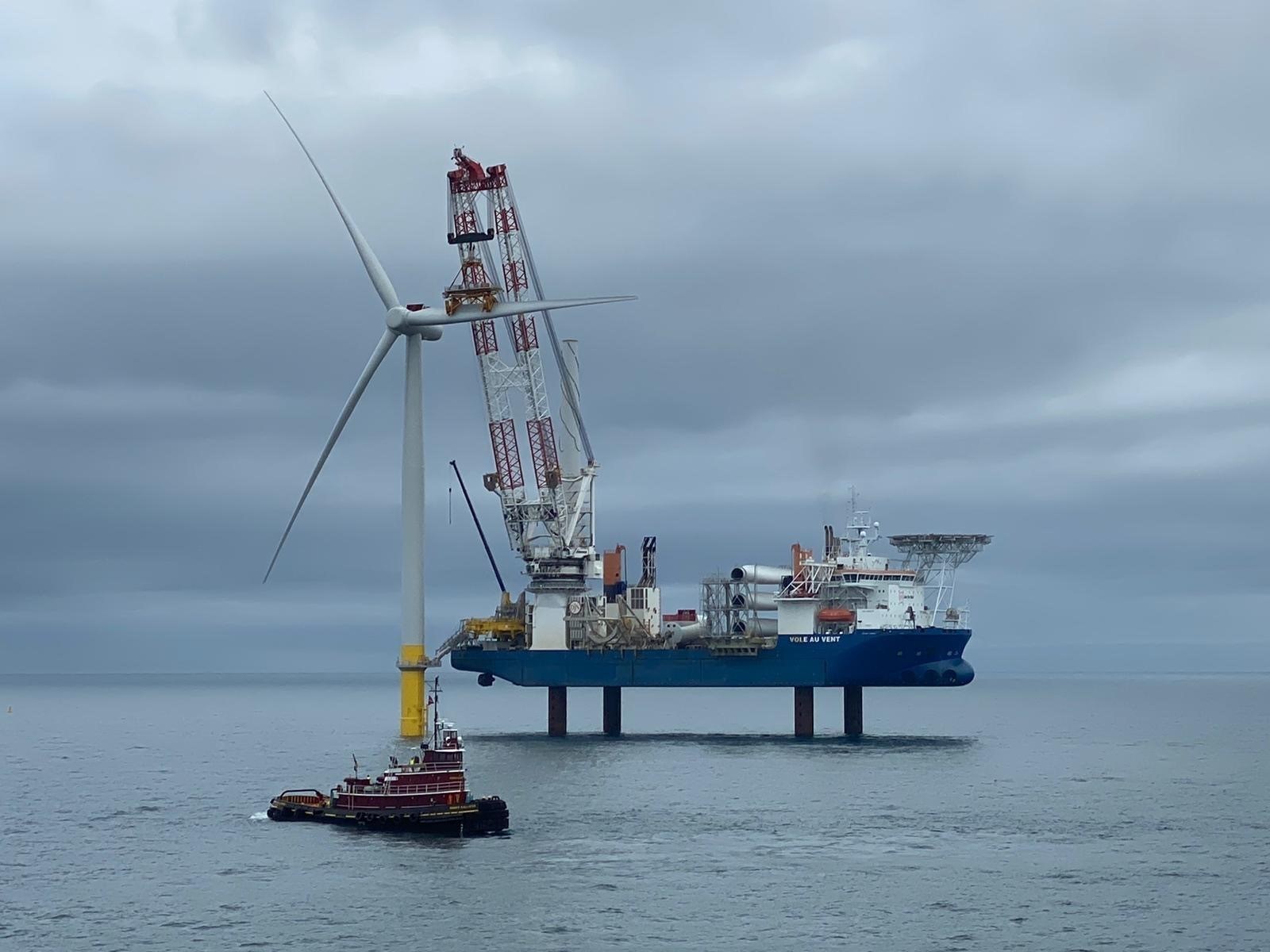 RALEIGH – The state is well positioned to attract a significant portion of the growing offshore wind energy industry, according to a report released Wednesday by the North Carolina Department of Commerce.
The report by BVG Associates, a consulting company with extensive wind energy experience, and N.C. State's Clean Energy Technology Center, forecasts East Coast offshore capacity exceeding 40 gigawatts by 2035. North Carolina stands to benefit from a more than $100 billion market opportunity, officials said.
The forecast includes industry investment of $140 billion in supply chain, equipment and operational costs related to wind facilities. The report finds that North Carolina manufacturers can address and supply equipment for the entire East Coast market, not just for projects directly off the state's coast.
The report looks at state-owned and private ports, which the department said would inform investment decisions to accommodate the construction, operation and manufacturing of offshore wind farms and their components. It also identifies the state's existing wind energy suppliers, manufacturing strengths and adjacent industries that are positioned to accommodate varying elements of the offshore wind supply chain.
"These assessments will facilitate North Carolina's efforts in securing as much of the $140 billion offshore wind opportunity as possible," said Katharine Kollins, president of the Southeastern Wind Coalition, in a statement. "As recognized in the report, North Carolina has the largest manufacturing sector in the Southeast and ranks among the highest in the country. Many of these companies are already supplying the land-based wind industry. This work highlights how that advantage will translate into opportunity for those companies to expand, while also creating a new industry for many other North Carolina businesses."
The department said the report follows the recent announcement of a partnership among North Carolina, Virginia and Maryland called the Southeast and Mid-Atlantic Regional Transformative Partnership for Offshore Wind Energy Resources, or SMART-POWER, an effort toward collaboration in developing the offshore wind industry.
The Department of Commerce has created an offshore wind supply chain database, coordinated with SEWC's supply chain map to serve as a resource for turbine suppliers and developers seeking to contract with North Carolina companies. Companies interested in joining the registries can do so through the Department of Commerce's website or SEWC's website.