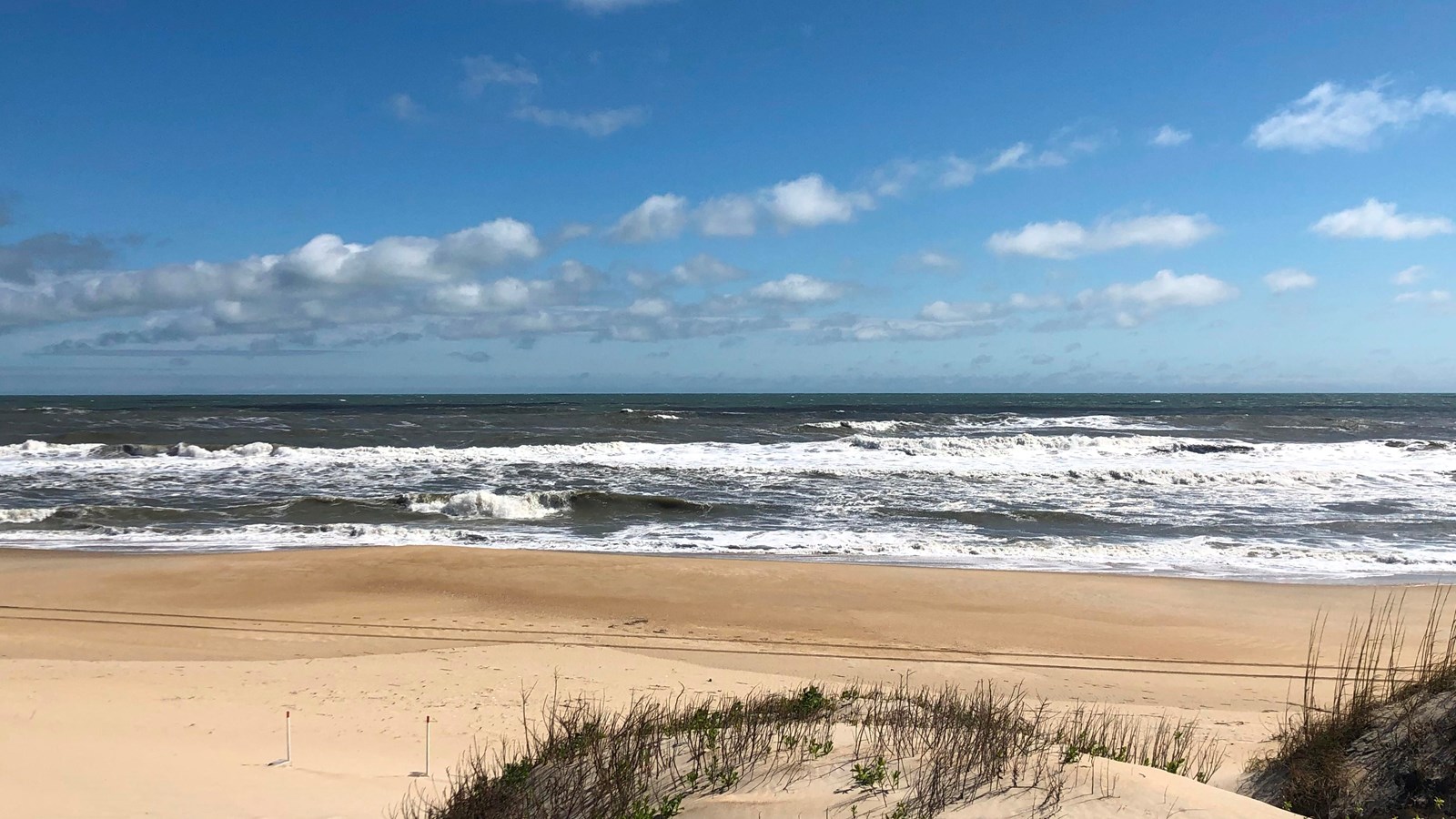 Volunteers can drop in between 7:30 and 11:30 a.m. April 17 for a beach cleanup at Coquina Beach Access on Bodie Island.
Cape Hatteras National Seashore staff will meet volunteers at the bathhouse. Children under the age of 18 must be accompanied by a parent or legal guardian.
Coquina Beach Access can be reached via N.C. 12, and is directly across from the access road to the Bodie Island Lighthouse between Nags Head and Oregon Inlet.
Concurrent with the Seashore beach cleanup event, North Carolina Beach Buggy Association members will be stationed at off-road vehicle ramps where visitors can obtain trash bags for collecting litter. Participants are asked to deposit the trash bags at ramp entrances for collection when leaving the beach. For more information on the association's beach cleanup effort, contact Tom Brueckner at tom.brueckner@ncbba.org.
All volunteers are encouraged to bring leather gloves, water, snacks and sunscreen and wear appropriate clothing, such as hats and closed-toed shoes.
Beach cleanups also are scheduled for June 12 and Sept. 18.
For additional information on volunteer opportunities at the National Seashore, visit www.volunteer.gov or call 252-475-9042.