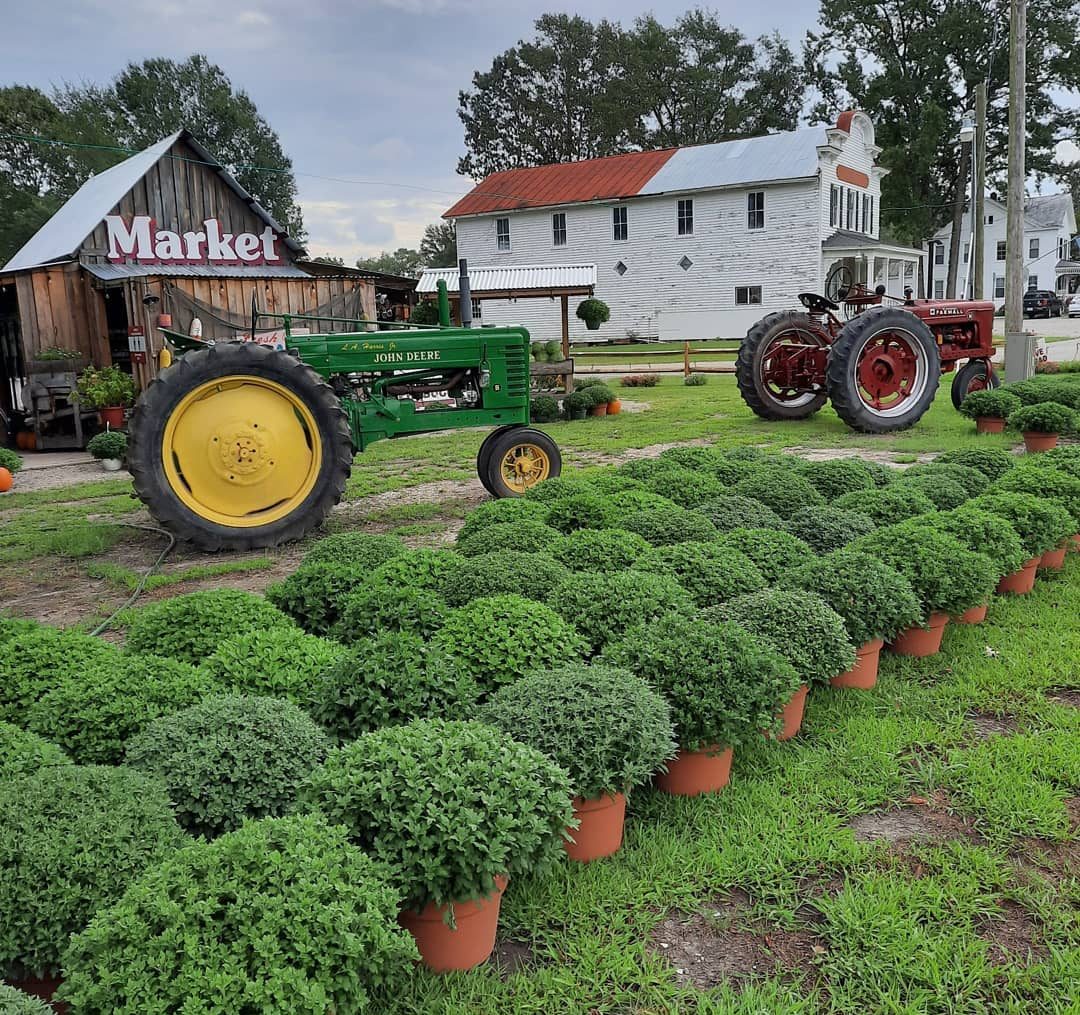 "The heat of autumn
 is different from the heat of summer
One ripens apples, the other turns them to cider."
"The Heat of Autumn" by Jane Hirshfield.
As summer gave way to fall, families on the Outer Banks traded beach towels for cardigans and pails for pumpkins.
With the influx of visitors continuing well into autumn, Outer Banks parks are in the midst of a record-breaking season, according to a Nov. 18 announcement from the National Park Service.
Cape Hatteras National Seashore had its second-busiest October on record with 259,618 visits last month, up almost 40% compared to October 2019. Fort Raleigh National Historic Site and Wright Brothers National Memorial also saw a large number of visitors, especially Fort Raleigh, which had a recorded 19,779 visits, the third-busiest October at the park.
Jamie Pittman, one of the owners of Moyock Farm Market, was as ready as anyone for fall this year.
"Working outside during the hot summer months always makes us grateful for the cooler days of the fall season," Pittman said.
Moyock Farm Market opened in 2017 to provide the community with fresh local produce from area farmers. At the market, visitors will find products from area vendors such as Pale Horse Coffee, Heavenly Kettle Corn and Newsoms Peanut Shop.
"I absolutely love fresh apple cider," Pittman said, adding "I always look forward to the pumpkins. We offer a wide variety of heirloom pumpkins that always make the market look super festive."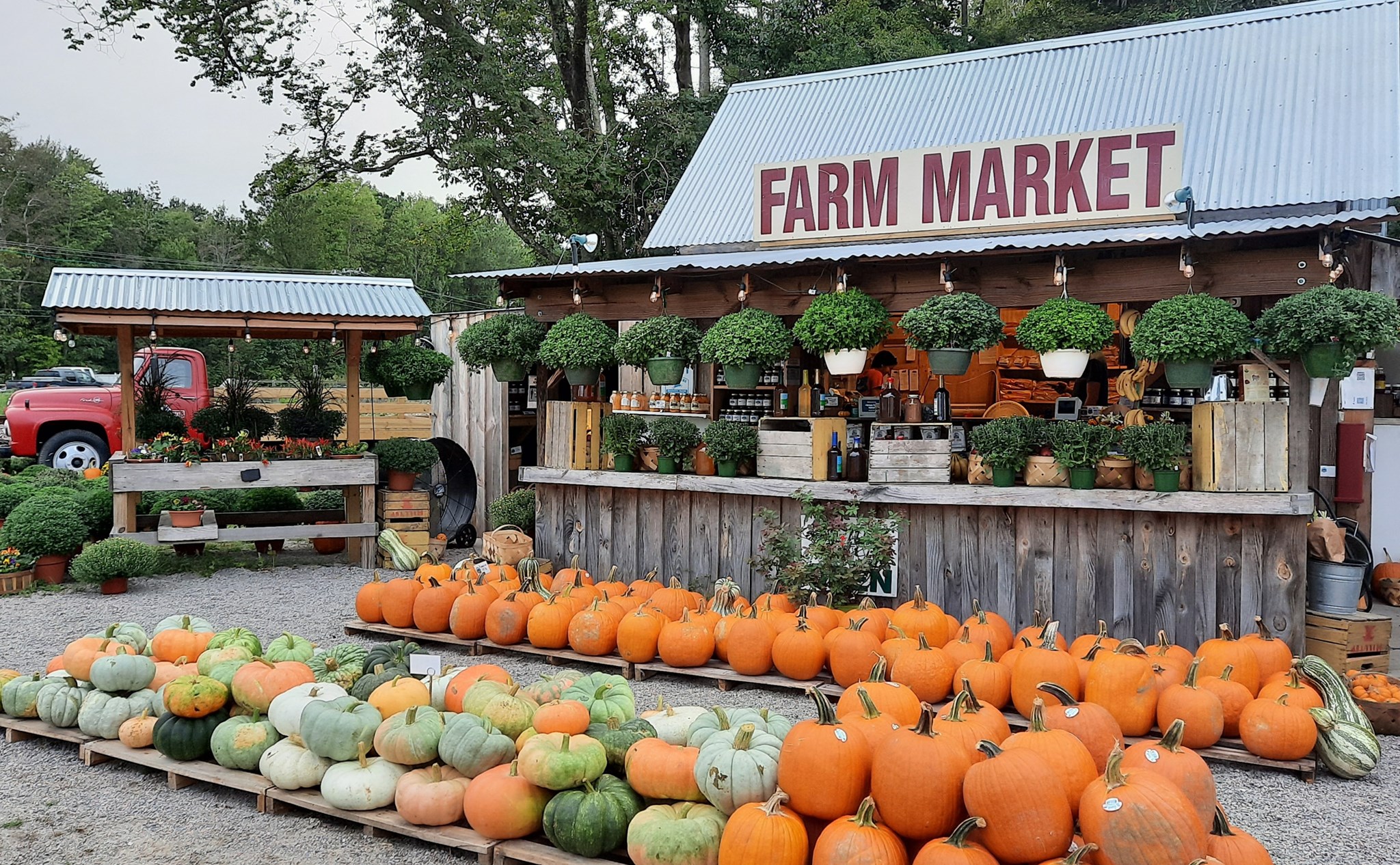 In addition to providing local produce, Moyock Farm Market is intent on providing all customers with care and a positive experience.
"(We're) making sure the experiences our customers have here are memorable enough for them to want to keep coming back," Pittman said. "This is what it is all about."
However, Pittman doesn't want the enjoyable experiences to end with Moyock Farm Market.
In addition to a car load of products, Pittman said she hopes that customers leave the Farm Market feeling appreciated.
"I really hope that when customers leave the market they look back on the experience here with a sense of community and belonging," Pittman said.  "I sincerely hope that we have a positive effect on every customer that makes the choice to shop with us."
At the other end of the Outer Banks, on Roanoke Island, Island Farm transports visitors back to the 1800s as soon as they step foot inside.
Ann Daisey, site manager at Island Farm, also was looking forward to the cooler weather.
"We have no AC at the farm and we are truly outside every day," she said. "Feeling the cool air puts a smile on my face."
Fall on the Outer Banks is unlike any other part of North Carolina, and Daisey said she is a fan of the details.
"I studied meteorology and I love to see … how the weather changes the nature around us," Daisey said. Cooler, crisper skies and yellow wildflowers are just a few of her favorite things. "I have a thing for goldenrod. And (I love) to see the fall crops being planted!"
Island Farm, which stands at about 10 acres, can be traced back to the 1700s, when the Etheridge family were subsistence farmers and fishermen. It is owned and operated today by the Outer Banks Conservationists, or OBC, a 501(c)(3) nonprofit.
"An Etheridge had always owned the farmhouse on this site until the 1980s when it was sold to a developer," Daisey said. "Etheridge descendants did not want to see that happen to this special place, so they worked to convince the developer to sell the property back to them."
It was after this that the Etheridge descendants donated the heart of the farm, including the farmhouse to the OBC, Daisey said.
"The reproduction out buildings were thoroughly researched to mimic those the Etheridges would have had on the farm in the 1800s," she said. "You can see the same livestock the Etheridge family owned, the same crops they grew and the same homeplace they once lived in."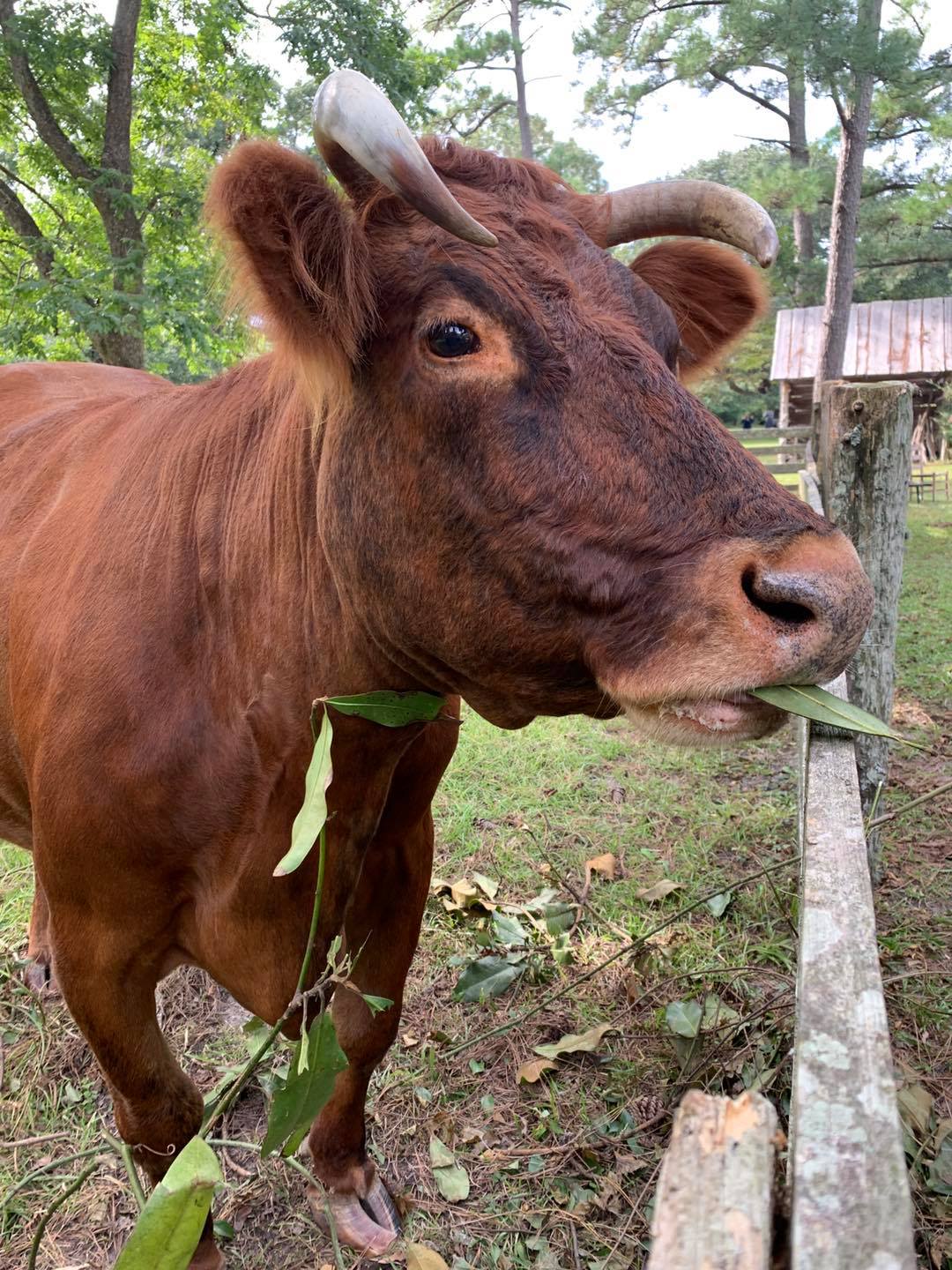 This home place happens to be one of the oldest buildings on Roanoke Island.
There's even a Live oak tree that is nearly 500 years old.
"That was most likely alive when the English colonists began settling this area," Daisey said. "Truly a tree worth hugging."
In addition to the nature and Etheridge family home, Island Farm offers many events for visitors.
"Activities such as the corn husk doll making or learning how wool from our sheep makes its long and tedious way to yarn … help educate," Daisey said. "How often can you say you pet a descendant of the Spanish Mustangs and formerly wild horses?"
Daisey said that in addition to their regular programming at the farm, there are special events such as the annual Pumpkin Patch in October. This year, the farm took extra precautions to make it as safe as possible.
"To better help reduce the risk of possible transmission," Daisey said, "visitor check-in has moved to the front porch of the visitor center outside. No prepurchased tickets or reservations are required and each activity at the farm is spread out over about 4 acres to keep social distancing a bit easier to achieve."
Visitors could pick their favorite pumpkin from the patch, make a traditional candle, learn how to weave and eat some popcorn during the annual Pumpkin Patch.
"It truly is fun for all ages," Daisey said. In November, the farm offered the Draped in Black program, "A special nighttime tour of the farm and a glimpse of how Victorian families grieved a passing family member."
Island Farm is intent on offering programs that are directly connected to a sense of place, as well as the history of the farm and traditional practices and craft.
"We farm sustainably and do so by implementing practices that were used here at the farm in the 1800s," Daisey said. Blacksmithing, weaving and food preparation are some of the events visitors may see at the farm.
"This summer we hosted a local fermenter and held workshops on how to ferment food," Daisey said. "This was a practice that was used historically because there was no electricity and modern way to store their food. Every workshop sold out." Earlier this month there were classes on sourdough bread making and blacksmithing.
Daisey said she hopes that by spending time at Island Farm, visitors come away feeling lighter. "(I hope there's) a better understanding of the importance that history plays in our lives and what this community was created from … It truly is amazing that this treasure (of Island Farm) still exists on Roanoke Island."
Amy Denson, a resident of Kitty Hawk, has enjoyed visiting Island Farm over the years.
"Making candles, playing old-timey games, hot cider and cookies, hay rides – sometimes pulled by a bull – and the pumpkin patch (are my favorite things to do)," she said. "We're ready to slow down, have dinners together, and do the simple things relieve anxiety and fill us with joy."
This year, Denson and her family made some changes to their fall plans.
"We're spending a lot of time with the kids at smaller community playgrounds," she said. "We love being outside in autumn, whatever that looks like."
This year, that includes travelling to places they've never been. "We're planning to take a family camping trip at the KOA in Williamsburg," Denson said.
"We've never taken our kids to a campground before, so we're excited to get away from our home office (and) classroom and be together in nature."
Families who feel safer doing fun activities at home still have plenty of options.
"Our family loves making mulled apple cider," she said, which they incorporate into their Halloween celebration.
Activities around the Outer Banks, while they educate, also connect the Outer Banks community with the past.
"Of course everything changes," Daisey said, "but it's important to remember a part of 'what was' to understand your community, your surroundings and to be a better steward of these historical and natural things."