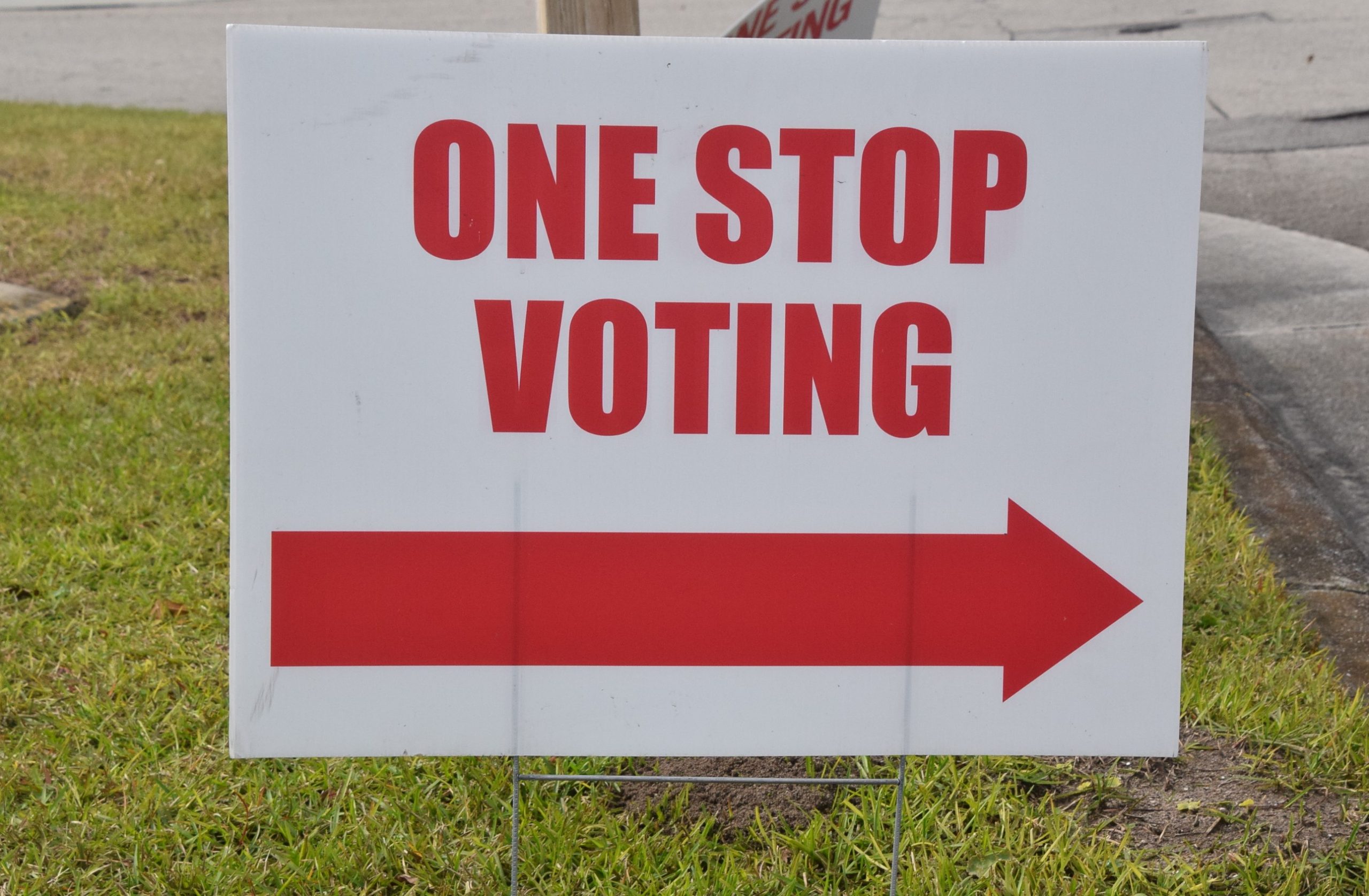 North Carolina voters smashed turnout records across the state, including coastal areas with high growth, contested races or both, during the early voting period that ended Saturday.
Ahead of Election Day, more than 4.5 million early votes and mail-in ballots have been cast so far, about 238,000 shy of the turnout for all of 2016.
The total represents more than 95% of the votes cast in 2016 according to Michael Bitzer, a professor of political science at Catawba College who tracks voting statistics and voter patterns. In a blog post after the final early voting tally, Bitzer said the state is well on track to exceed 2016's turnout of 69% and beat the turnout in every presidential race going back 50 years.
Driven partly by concerns about the coronavirus pandemic and the expansion of early voting days and options, the combination of early voting and voting by mail is expected to dwarf Election Day totals.
"In a realistic scenario, North Carolina could be looking at a low to mid-70 percent turnout rate when the polls close Tuesday night; meaning, anywhere from a potential 725,000 to 943,000 voters could show up on November 3," Bitzer wrote. "That would give the state either a 72 or 75 percent registered voter turnout rate this year."
On the coast, the highest turnout percentage so far is in fast-growing Brunswick County, where 68.6% of the county's registered voters have already cast their ballot.
The fastest growing county in the state and one of the top 20 fastest growing in the nation, the population of Brunswick has increased more than 30% since the 2010 Census. The combination of the high growth and high turnout has the votes running at 150% of its 2016 total with Election Day still to go.
The same dynamic goes for other southern coastal counties with Pender and New Hanover counties also showing the combination of growth and high voter turnout playing out in the totals.
Pender, with turnout around 64.9%, is more than 8,000 votes ahead of its 2016 total and New Hanover, the largest coastal county by population, running more than 37,000 votes ahead of 2016 with a 63.6% turnout, so far.
New Hanover County is also where competitive state legislative races have energized voters. Both the House District 20 race between longtime incumbent Republican Ted Davis and Democratic challenger Adam Ericson and the Senate District 9 rematch between incumbent Democrat Harper Peterson and Michael Lee, the man he defeated in 2018, are listed as extremely close but tilting toward the Democrats going into Election Day.
Both races are key to Democrats' hopes to take control of one or both chambers in the legislature.
District 20 was one of 56 House seats redrawn in 2019 after a successful court challenge over partisan gerrymandering.
Democrats need to pick up six seats in the House to flip the chamber. Depending on the outcome of the lieutenant governor's race, they need at least four or five seats to do the same in the Senate.
Two other close races farther north also appear to be driving turnout.
Chowan, Dare and Perquimans, three counties in the hotly contested Senate District 1 race between Tess Judge of Dare County and first-term incumbent Sen. Bob Steinburg, R-Chowan, all report higher than 60% turnout.
Dare County, the fastest growing northern coastal county is on track to double the total number of votes cast there in 2016.
While not a coastal county, Pitt County, where a redrawn district that runs from Greenville to the edge of Washington in coastal Beaufort County is an expected Democratic pickup, is running more than 16,000 votes ahead of its 2016 total.
Early vote totals
The following are coastal county turnout percentages as of the close of early voting:
Beaufort — 60.3
Bertie — 58.5
Brunswick — 68.6
Camden — 55
Carteret — 65.7
Chowan — 63.8
Craven — 60.8
Currituck — 53.8
Dare — 63.1
Gates — 52.6
Hertford — 57.2
Hyde — 39.1
New Hanover — 63.6
Onslow — 48.6
Pamlico — 60.6
Pasquotank —56.4
Pender — 64.9
Pitt — 58.3
Perquimans — 63.3
Tyrrell — 49.7
Washington — 59.5