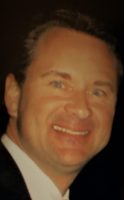 John Ancona will become the new general manager effective Dec. 1 of the Roanoke Island Historical Association, which produces the "Lost Colony" outdoor drama.
Before relocating to the Outer Banks, Ancona was with Herschend Family Entertainment, or HFE, the nation's largest family-owned themed attractions corporation, operating entertainment, tourism and hospitality properties in 23 locations in six states, according to the announcement.
"It is with both pride and humility that I have the great privilege of being a part of our country's longest-running outdoor theatrical production 'The Lost Colony'," Ancona said. "I am very much looking forward to working alongside such an extraordinarily talented cast, crew and creative team, in preserving its legacy for future generations and becoming immersed in the beautiful culture of the Roanoke Island and Outer Banks communities".
In his most recent position with HFE, Ancona served as the director of entertainment and events. He produced, operated and managed festival and live entertainment product and personnel for Silver Dollar City in Branson, Missouri.
"John Ancona is a game changer for RIHA and 'The Lost Colony.' His skillsets are a perfect fit for the organization as we look towards our future. We believe John has the practical experience and extraordinary vision that is necessary to take RIHA to new levels of excellence. We are extremely pleased to add John to our leadership team," Kevin Bradley, Roanoke Island Historical Association chairman, said.
Before his 13 years at HFE, Ancona worked for Norwegian Cruise Lines, where he managed the daily operations of 12 ships worldwide, including more than 250 shipside personnel, a direct-reporting shore-side team of managers and supervisors as well as multiple production companies, entertainment agencies, free-lance directors, designers, contractors and entertainment technical vendors.