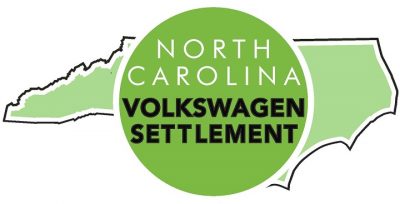 Eligible organizations can participate in a webinar next month to learn how to apply for funding to install zero-emission vehicle, or ZEV, charging units through the North Carolina Volkswagen Mitigation Settlement Program.
The North Carolina Department of Environmental Quality's Division of Air Quality, or DAQ, will accept in January request for proposals for the Level 2 charging projects to be funded in the first phase of the three-phase settlement program.
Level 2 charging is a specific type of charging unit for ZEVs. There are three levels of charging. An hour charge for Level 1 is 2 to 5 miles of range and 10 to 20 miles of range for Level 2. For DC Fast Charging 20 minutes of charge is a 60 to 80 miles of range.
During the webinar 10 a.m. to noon Dec. 11, staff will show applicants how to request access to the DAQ Grants Management System and answer questions regarding the request for proposals.
Register by Dec. 9 through the registration form for the webinar. DAQ encourages anyone interested in applying for a rebate voucher to attend. An application must be submitted to NCDEQ and approved for a rebate voucher before the purchase and installation of the Level 2 charging equipment to qualify
DEQ dedicated 25% of the Phase 1 ZEV infrastructure allocation, about $1.1 million, for the Level 2 charging station projects.
The following are the organizations that either own or operate an eligible location that may apply for the Level 2 ZEV Charging Rebate Program:
Incorporated nonprofits.
Public school districts.
Municipal governments and municipal authorities.
State government agencies.
Tribal government agencies.
Metropolitan or rural planning organizations in North Carolina.
Businesses such as corporations, partnerships, sole proprietorships, limited liability companies, business trusts or other legal business entities incorporated in or registered with the N.C. Department of the Secretary of State.
Air quality or transportation organizations.
Multi-unit dwellings (MUD) — must serve site with 10 or more dwelling units.
Workplaces — must serve sites with at least five or more year-round and full-time employees; must not be limited to fleet vehicles unless employee and visitor charging is also available on site.
The department plans to invest a third of the overall funds, about $30.68 million, during the first phase.
The department manages the state's share of the VW settlement, an agreement between the German automaker and the U.S. Department of Justice on behalf of the Environmental Protection Agency. The primary goal is to increase use of ZEVs in place of gas-powered cars to mitigate nitrogen oxides, particulate matter and greenhouse gas emissions in the state.
For additional information and documents regarding the request for proposals, visit https://deq.nc.gov/volkswagen-settlement/level-2.