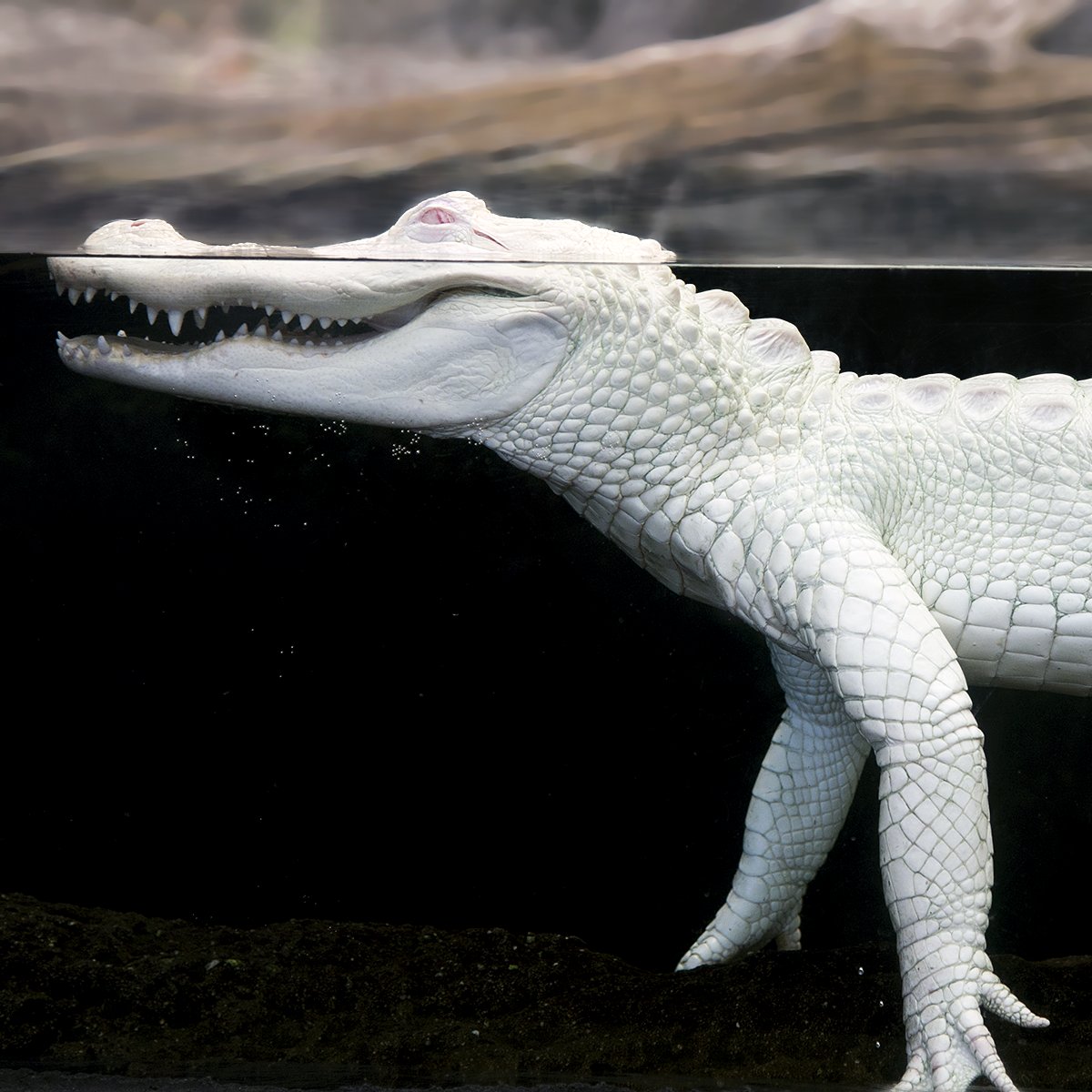 Luna, the albino alligator, is the star of the North Carolina Aquarium at Fort Fisher program, "Luna's Holiday Special."
The virtual, one-hour program featuring Luna and her aquarium friends engaging in holiday-themed enrichment activities begins at 10 a.m. Dec. 12.
Viewers will see Luna and her co-stars while their caregivers explain some of the ways the animals stay happy and healthy year-round.
In addition to Luna, those tuning in will see Maverick the rescued bald eagle, Sprout the wood duc, and the newest additions to the Aquarium family, Asian small-clawed otters, Asta, Oscar, Ray and Titan, share the spotlight.
The program will include exclusive behind-the-scenes views and explanations in coordination with our animal care team. An Aquarium educator will also present winter animal facts and answer real-time questions.
To view the program, participants must reserve their spot at ncaquariums.com/fort-fisher. Cost is$15 per screen. N.C. Aquarium Society members receive a 10% discount.