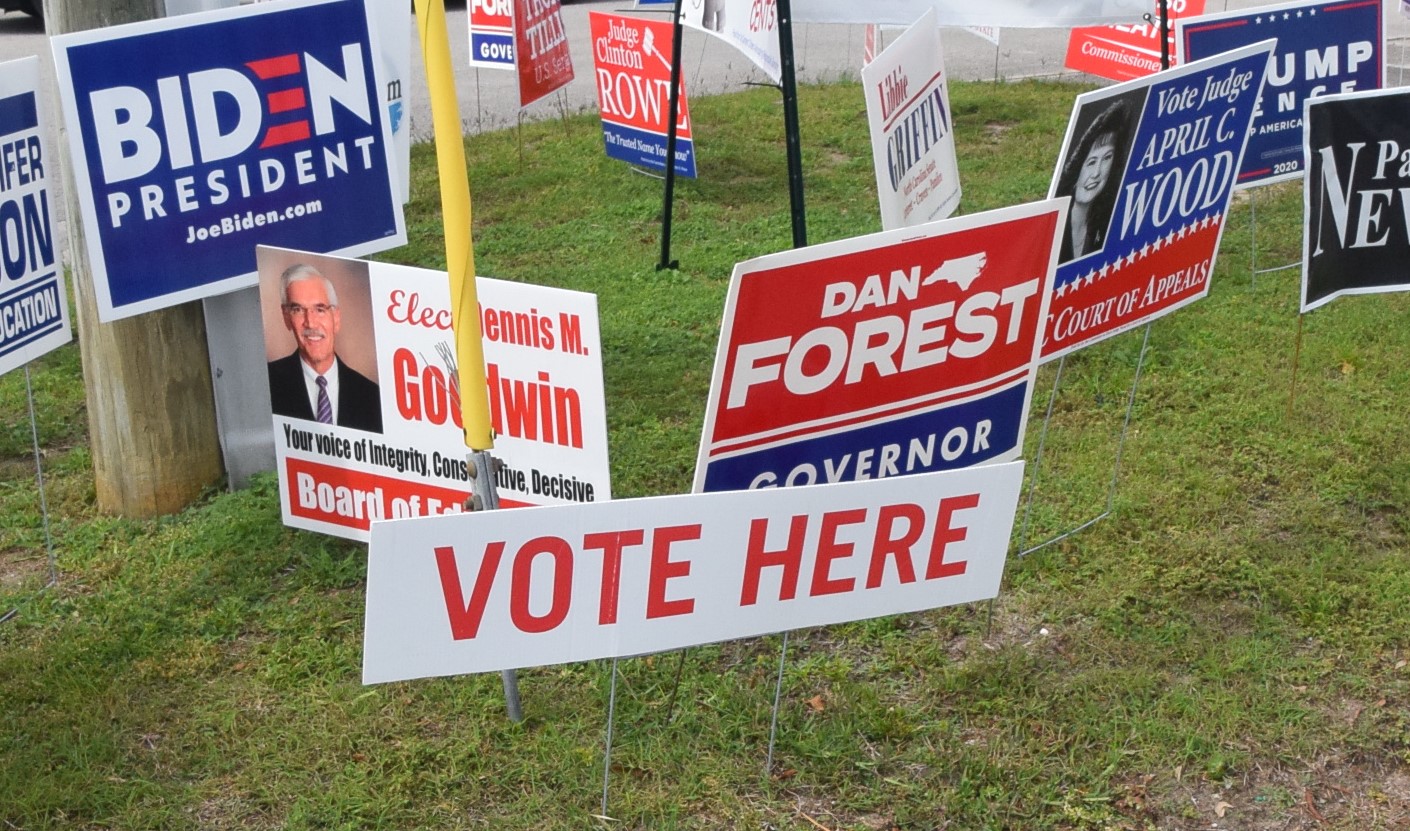 Three coastal legislative districts, one in the Senate and two in the House could swing from GOP control to Democrats, according to the latest round of projections by election analysts.
House District 9, House District 20 and Senate District 1 are potential swing districts according CNalysis, a Richmond, Virginia-based forecasting firm that reviews more than 5,000 state legislature races each election cycle.
Forecaster Chaz Nuttycombe, in an interview last week, said a mix of factors, including fundraising, early turnout and shifting demographics and district lines have altered the election landscape from the last cycle.
"Arguably 2020 is looking to be more of a Democratic year than 2018," Nuttycombe said.
With Gov. Roy Cooper running far ahead of his GOP opponent Dan Forest and the top of the ticket leaning toward Democratic candidates, Nuttycombe said the coattail effect should provide an extra boost for Democrats down the ballot.
The coastal races could be critical in determining which party controls the state legislature. In 2018, Democrats picked up 10 House seats and six Senate seats. This year they would need to pick up an additional six House districts and five Senate districts to take the majority in each chamber.
Cook Political Report recently added North Carolina's House and Senate to its list of top 10 legislative chambers that could change hands. Cook's final handicapping report on state legislatures, which came out Wednesday, rates the North Carolina Senate as a toss-up and the House as leaning Republican.
Nuttycombe said the most likely change on the coast is in the district formerly held by 3rd District Congressman Greg Murphy. House District 9 was among those redrawn in 2019 in a court-ordered redistricting after a successful legal challenge over partisan gerrymandering.
In all, 56 districts in the 120-seat House and 21 districts in the 50-seat Senate were altered in the redraw. Many remain essentially unchanged, but more than a dozen districts across the state shifted enough to substantially alter the odds.
The new District 9 includes a large section of southwest Greenville, including East Carolina University, and extends to the edge of Washington at the Tar River. The change makes it one of the most likely pickups for Democrats in the coastal region.
The race in District 9 is between Democrat Brian Farkas and Republican incumbent Perrin Jones, who succeeded Murphy when he ran for Congress following the death of Rep. Walter B. Jones Jr. in 2019.
Two ECU early voting sites, the ECU Student Center and the Willis Building, have combined for nearly 10,000 of the 29,000 early votes and mail-in absentee ballots logged so far in the race.
This year, younger voters have been turning out in large numbers across the state. Although a majority of Gen Z voters are registering unaffiliated, polling indicate that most are voting for Democratic candidates.
Heavy turnout in Boone and Cullowhee, home to Appalachian State University and Western Carolina University, respectively, helped to flip two GOP-held House seats to Democratic candidates in 2018.
Last week, Nuttycombe shifted a redrawn House district in New Hanover County from a likely Republican win to tilting toward the Democrat candidate.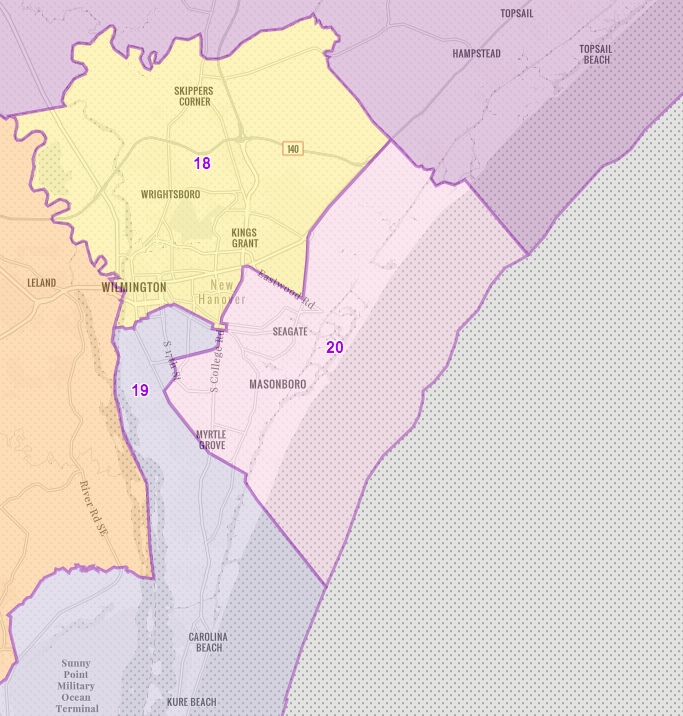 The race for House District 20, which includes part of Wilmington east of College Avenue to Wrightsville Beach and south to Myrtle Grove, is between four-term incumbent Rep. Ted Davis and Democrat Adam Ericson, a teacher and coach at New Hanover High School.
Davis won part of the district when he ran in 2018, but redistricting added part of the University of North Carolina Wilmington, along with sections of a district held by former Republican state Rep. Holly Grange.
While the redistricting plan generally avoided putting two incumbents in the same district, Grange and Davis were both put into District 20 under the new map. Grange agreed to the move in advance because she had already signaled her intent to seek the Republican nomination for governor.
CNalysis lists one other House race as close, but tilting Republican.
Republican incumbent Rep. Edwin Goodwin is favored in a race against Democratic challenger Emily Bunch Nicholson in House District 1, in the northeast.
Turnout in the race is heavy, in part due to a hotly contested Senate race that overlays part of the district. As of Saturday, Perquimans, Chowan and Dare counties logged the highest turnout percentage in the northern coastal region with more than 60% of the registered votes either voting early or casting mail-in ballots.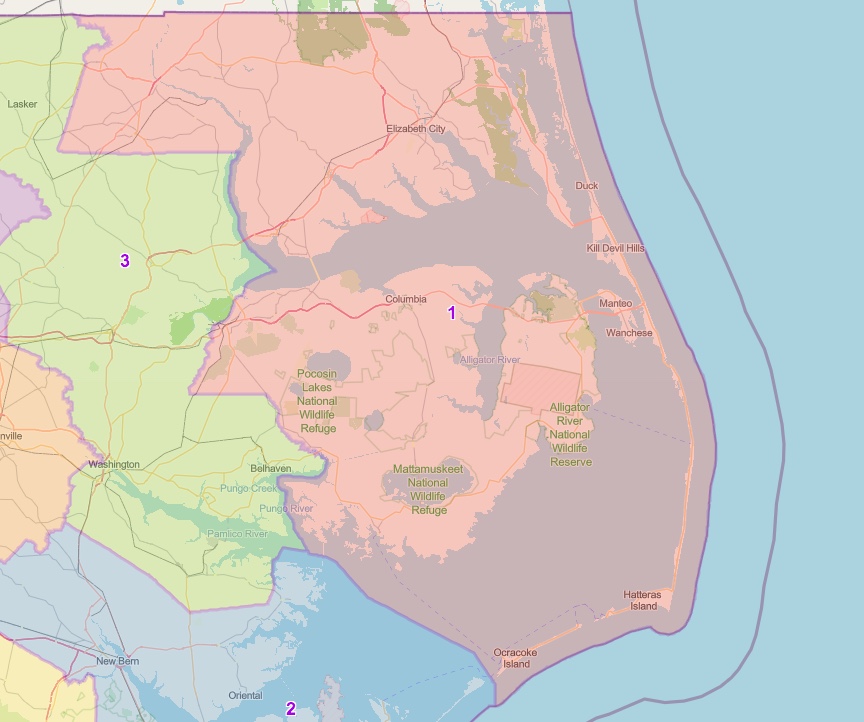 Senate Races
While most of the coastal Senate seats are relatively safe Republican districts, two Democratic-leaning seats are shaping up to be close races.
The final round of fundraising reports ahead of the election show party leaders pouring money into last-minute ads and get-out-the-vote efforts for the Senate District 1 race between first-term incumbent Republican Sen. Bob Steinburg and Democrat Tess Judge.
The contest could prove to be the most expensive state Senate race of the cycle. Last week, a burst of funds from the North Carolina Senate Majority Fund, a leadership PAC that supports Republican candidates, raised its total contributions to Steinburg to $1,166,000.
Judge also received another round of late funding from the state Democratic Party, which has put $1.6 million into the race.
Most of the money for both candidates has gone into a heavy rotation of ads in the Norfolk, Virginia, television market and an endless stream of mailers.
CNalysis is giving Judge the edge in the race, although Nuttycombe said it could still swing in either direction.
He said the call for Judge is based on fundraising and her performance in the 2018 state House race, which she lost to Republican Rep. Bobby Hanig, R-Currituck, despite winning Dare County. Nuttycombe said the House district is far more GOP-friendly than the Senate district Judge is running in now.
"She's a very strong candidate," he said.
The rematch in New Hanover County between Democratic incumbent Sen. Harper Peterson and Republican former state Sen. Michael Lee, is listed as leaning in favor of Peterson. Peterson ousted Lee in 2018 in a race settled by 231 votes.
"I think Peterson is the slight favorite to win reelection," he said. "I think he'll beat his 2018 margin, but not by much. It's still a single-digit race."