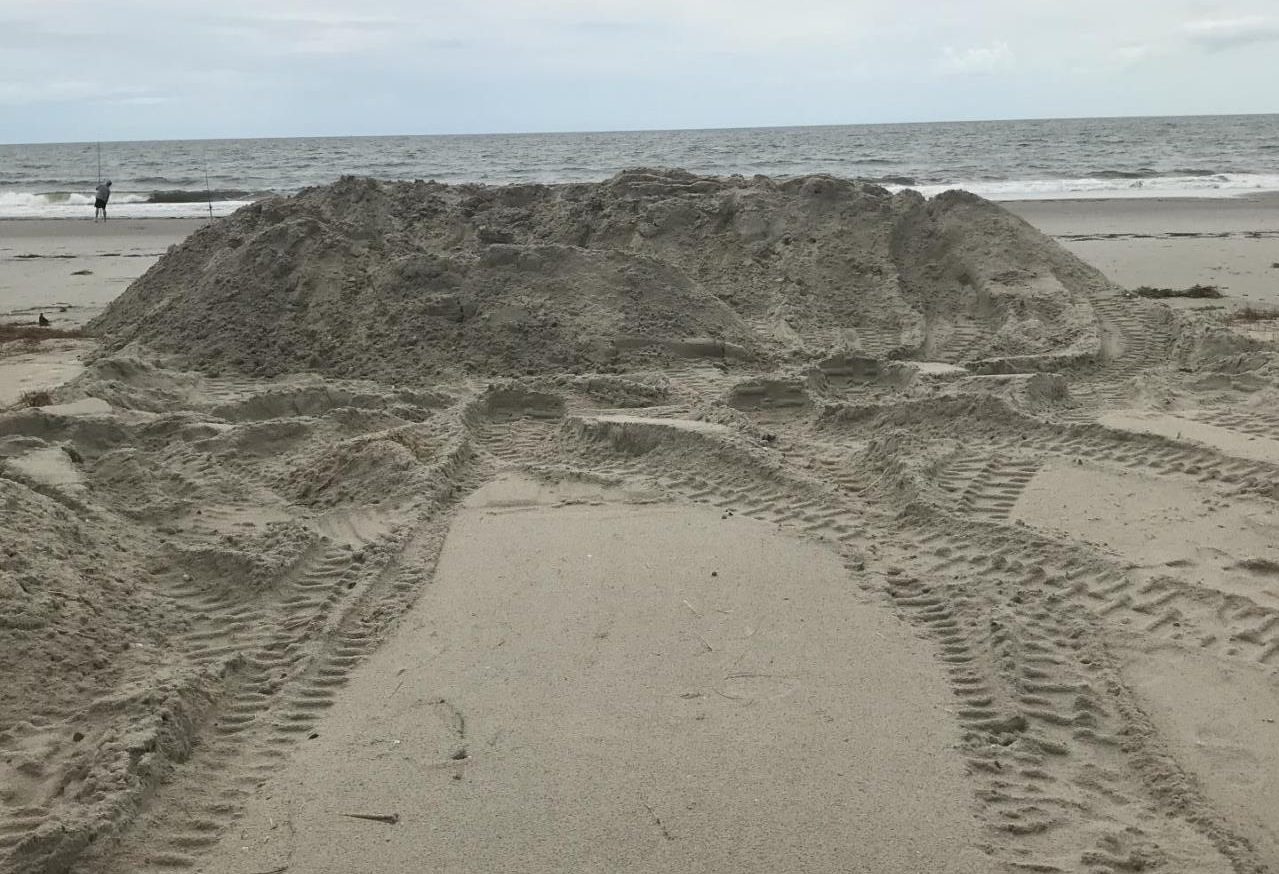 Damage to beach vegetation in parts of Oak Island from Hurricane Isaias in August has prompted state officials to propose new, temporary development rules.
The Coastal Resources Commission will hold a public hearing 11 a.m. Nov. 3 by web conference on a temporary rule for Oak Island that reflects physical change to vegetation caused by Isaias. The hearing will also include a proposed amendment affecting sand quality requirements for beach renourishment projects along the North Carolina coast.
Isaias damaged more than 900 homes in Oak Island and flattened dunes.
The CRC is proposing to change its rules to reflect physical changes to vegetation from overwash damage caused by the hurricane at two locations in Oak Island. The proposed amendment would establish a temporary unvegetated beach area of environmental concern, or AEC, and lines from which setbacks are to be measured until vegetation is reestablished and is considered stable and natural.
The CRC will hear comments on 15A NCAC 7H .0304,which defines and establishes AECs within the Ocean Hazard Areas along the state's ocean shoreline.
The CRC will also hear feedback on a proposed amendment to 15A NCAC 7H .0312, which ensures that sand used for beach nourishment closely matches the sand on the existing beach. State officials said the proposed change is to allow more flexibility with sampling protocol that assures sediment compatibility between the beach and borrow area, while strengthening recipient beach sampling protocols.
The public can submit comments to the CRC by email, DCMcomments@ncdenr.gov. Write "AEC Amendment" and/or "Beach Nourishment" in the subject line. Written comments may also be mailed to Braxton Davis, Director, Division of Coastal Management, 400 Commerce Ave., Morehead City, NC  28557.
The comment period ends Dec. 14. All comments received are to be considered during review of the proposed updates. The proposed rules are available on the DEQ website.