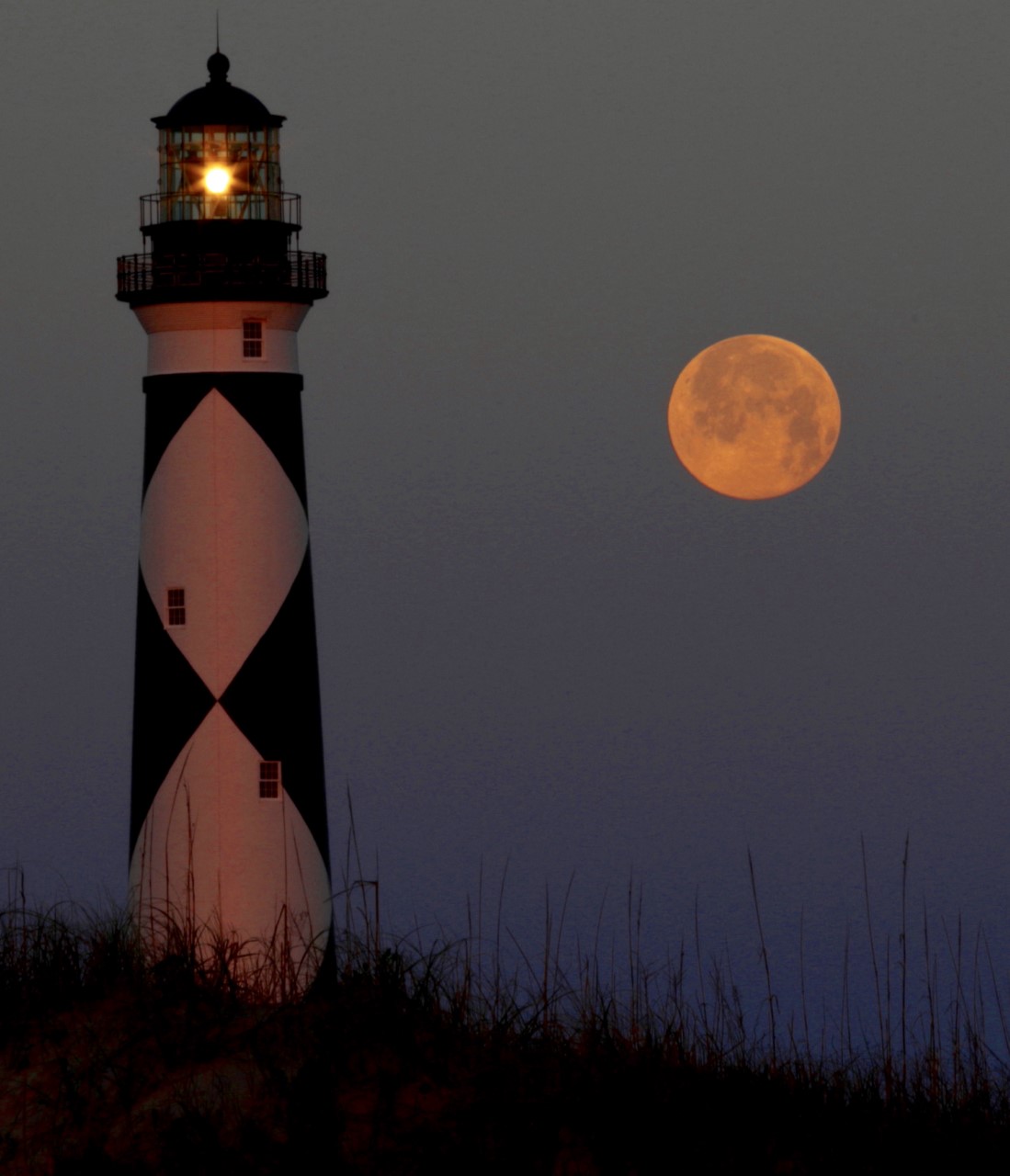 The Crystal Coast Stargazers Club members and Cape Lookout National Seashore rangers are working together to preserve the night sky by having the seashore designated as an International Dark Sky Park.
A group of astronomy and space enthusiasts in eastern North Carolina that organize and participate in stargazing activities, the Crystal Coast Startgazers Club approached the seashore about applying for the designation through the International Dark Sky Association, or IDA. The IDA was founded in 1988 to preserve the night sky by promoting efforts to reduce light pollution, or the inappropriate or excessive use of artificial light that can have serious environmental consequences for humans, wildlife and the climate.
An International Dark Sky Park, or IDSP, is land with "exceptional or distinguished quality of starry nights and a nocturnal environment,"that is protected for its scientific, natural, educational, cultural heritage resource or public enjoyment," according to the application. The land can be publicly owned or privately owned with the landowner's consent.
"International Dark Sky Association recognizes entities that demonstrate and document their commitment to preserving the night skies. There are designations for parks, reserves, preserves, communities. It's a pretty rigorous application process — and there's a chance we may not make it on the first try," club member Vermandel Nienstedt said in an interview Tuesday.
Nienstedt, along with Cape Lookout Superintendent Jeff West and Stargazers club coordinator David Heflin, asked Carteret County for support Sept. 21 during the board of commissioners meeting.
Nienstedt explained to the board that as part of the application process, applicants are to go out in the community and educate the public about light pollution. She also mentioned the emerging astrotourism industry.
"Astrotourism is a real simple concept. If we have dark skies, they will come," she said, citing examples of the number of visitors dark skies attract to other destinations.
Also as part the application, Cape Lookout has to create a five-year plan for replacing any light in the park that is not what "we call dark sky compliant. We've had to do an inventory of every light in park," Nienstedt told the board, which is still being taken.
The board voted to approve a resolution in support of the Dark Sky designation, after repeated questions confirming that there would be no regulations or rules imposed outside the 56 miles of national seashore.
The Core Sound Waterfowl Museum and Heritage Center, which neighbors Cape Lookout's visitor center on Harkers Island, the town of Beaufort and the Carteret County Chamber of Commerce have also voiced their support of the designation.
Cape Lookout chief of interpretation and education BG Horvat told Coastal Review Online that from this point, "we continue to take our light readings and finish our lighting inventory around the park. Then, we need to put our application together. We hope to submit our application for review in January. From there it will go under review by the IDA Board. A decision could come sometime next year."
Horvat added that COVID-19 pandemic precautions from Gov. Roy Cooper prohibiting large gatherings "perhaps may have 'wrinkled the process' in terms of providing educational night sky programming over the summer, out of a concern for everyone's safety.
"However, the application process for Night Sky Park Designation can't be pursued until we get some things in order first," he explained, such as the extensive lighting inventory around the park, taking readings of the amount of light observed around various areas throughout the park, and documented support from park partners and community leaders.
"All of this takes time, and we were able to use this year to get all of that in place. Educational programming, which is another aspect of the application process and is also a big part of the designation, is still to come and in the works, whether virtual or in-person," Horvat said. "To date, we really haven't been thrown off track in pursuit of this designation much at all, given the other work and steps that go into the application process for this designation."
Nienstedt added that the Stargazers Club will continue to working with the park on documentation, giving presentations as COVID-19 allows and assisting the park staff with the observations and readings required.
"Part of the application requirements are that we will have programs throughout the year on the topic of preserving night skies. So this will be an ongoing project which we will have to document with a yearly report after we get the designation," she said. Adding they had numerous presentations scheduled that had to be canceled for the time being.
Having the Dark Sky Designation will help the Crystal Coast Stargazers Club members continue stargazing and attract other enthusiasts.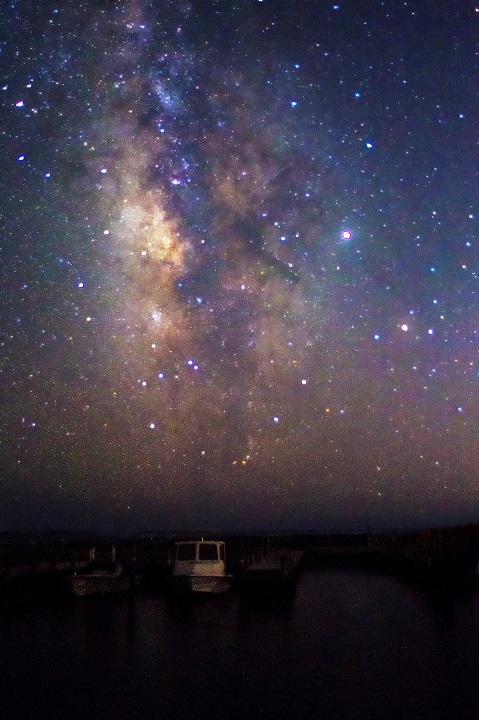 "For those of us that love stargazing and the night skies, our participation is literally efforts to preserve what we love. Another benefit we have seen from our outreach activities for the application is exposure for the CCS Club," she said. "Even though we have been doing public programs for both Cape Lookout National Seashore and Fort Macon State Park for several years and we have a great social media presence, we still are now reaching people that didn't know about us. Hopefully, this will result in more folks coming out to enjoy our night skies."
For the seashore, Horvat said achieving an International Dark Sky Park, or IDSP, designation recognizes the park's effort to protect dark skies. He noted benefits highlighted in the application, such as that the designation "raises the awareness of dark skies among Park leadership, staff, visitors, and the surrounding community. IDSP designation entitles the Park to display the IDA logo in official Park publications and promotions, and enables use of this logo by commercial or other groups within the community when identifying the park area itself."
This means that that Cape Lookout National Seashore will be able to promote as an International Dark Sky Park.
The idea came to pursue the designation from the club coordinator Heflin, Nienstedt said.
"We were already working with Cape Lookout providing programs and observing for the public so we talked with Superintendent Jeff West and B.G. Horvat. Mr. West was onboard from day one," she said. "In fact, the National Park Service already had a policy about preserving the skies. Without Mr. West's leadership and commitment this would not be happening."
Horvat expounded that the national seashore has partnered for two years with Crystal Coast Stargazers in community-based night sky programs. "The relationship grew into a common interest to preserve and educate visitors about this unique, and rich resource of Cape Lookout National Seashore – the view of the 'Milky Way' and a myriad of seasonal, and constant awe-inspiring features available to us all in the dark, above."
Nienstedt interest in astronomy began about five years ago when she and her husband got their first telescope.
"We were really kind of lost at first — then we heard about the Crystal Coast Stargazers and made contact with David. He immediately welcomed us into the group and with his and the group's help we have learned so much. This past Christmas we moved up to a new telescope — it's kind of additive," she said.
Due to COVID-19, the club did have to move their meetings online in March because of the pandemic, Nienstedt added, but as late summer approached, a few stargazers met up to observe together. "With the equipment involved, keeping the 6-foot social distancing is not a problem. We miss having programs for the public — you get a lot of 'wow moments' when folks look through a scope the first time."
Nienstedt impressed that this application is about preserving night skies as a natural resource for future generations.
"It's a sad fact that only two people out of 10 worldwide can see the Milky Way where they live — something that is easily seen in our county at dark sites," she said, adding that when we get back to normal, folks should visit "our beautiful skies in Carteret County."