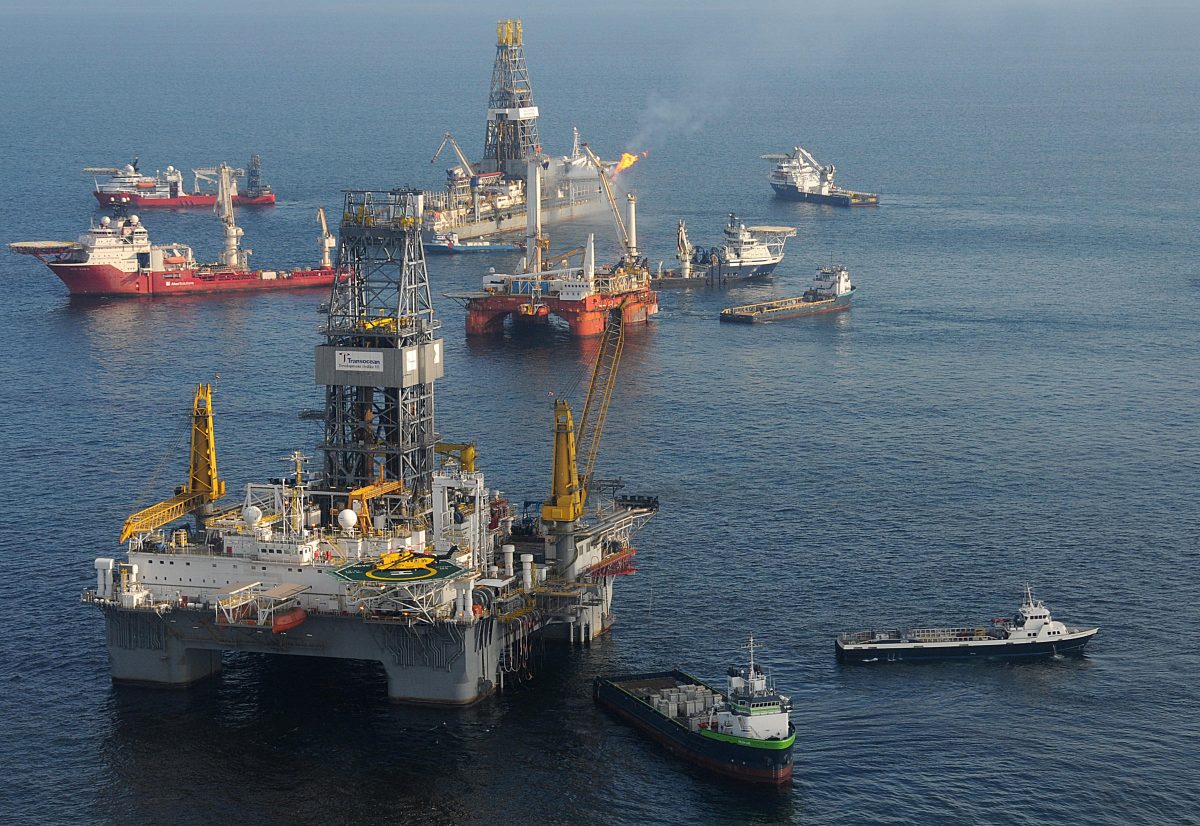 President Trump signed an order Tuesday to expand a moratorium on offshore drilling off Florida's Gulf Coast.
The order takes the potential environmental threat off the table for 10 years for the Atlantic coasts of Florida, Georgia and South Carolina.
Trump announced the action during an event in Jupiter, Florida.
In a statement released Tuesday, the White House said Trump had made promoting a clean and healthy environment a top priority.
"Every day of my presidency, we will fight for a cleaner environment and a better quality of life for every one of our great citizens," Trump said in the statement.
Trump during his tenure has worked to reverse numerous environmental protections, including restrictions on offshore drilling put in place during the Obama administration. In 2018, Trump announced plans to open nearly all federal waters to offshore drilling in his draft five-year program for oil and gas development on the Outer Continental Shelf. He later granted Florida an exemption from that program after objections from Florida's Republican Gov. Rick Scott.
Environmental advocates said it remained unclear what the president's latest decision means for North Carolina and other East Coast states.
"This is not a reason to celebrate because oil spills don't stop at state lines," said Sierra Weaver, a senior attorney with the Southern Environmental Law Center. "As long as any part of the Atlantic coast is open to drilling, all Atlantic states are at risk. Keep the champagne corked until the entire Atlantic coast is protected."
The SELC noted that oil from the Deepwater Horizon disaster reached five states.
The National Ocean Industries Association also responded Tuesday, saying American offshore oil and gas production benefits every American.
"American offshore production produces energy with a comparatively smaller footprint than other producing regions, occurs under the highest level of regulations and standards and does not give rise to issues of environmental justice," NOIA President Erik Milito said in a statement. "Furthermore, daily experience in the Western and Central Gulf of Mexico shows how offshore production goes hand-in-hand with environmental stewardship, national defense and other industries, including fishing and tourism.
"Our preference should always be to produce homegrown American energy, instead of deferring future production to countries like Russia and Iran, which do not share American values. Limiting access to our offshore energy resources only shortchanges America and dulls our national outlook."