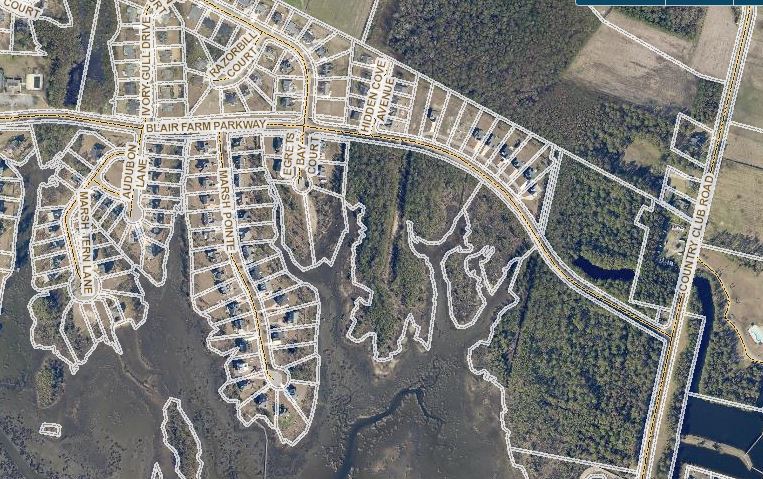 A superior court judge will decide whether a conservation deed restriction on more than a dozen acres of land in Morehead City should be removed so that the property may be developed after the land owner and state attorney general's office could not reach a settlement agreement in mediation.
Beverly Pham of Morehead City contends that the 12.6 acres of property her husband purchased at an auction in January 2016 is exempt from the conservation deed because the land was sold in tax foreclosure.
Pham filed a civil case in Carteret County Superior Court in early 2019 seeking a court declaration, arguing that the conservation restriction placed on the land is no longer effective because of the foreclosure.
The property was foreclosed upon after nearly $14,000 in county property taxes had gone unpaid between 2006 and 2014, according to court documents.
Mediation between the parties, including the state attorney general's office, was held in August, according to a written update Special Deputy Attorney General Mary Lucasse recently provided to the N.C. Coastal Resources Commission.
N.C. Department of Justice Communications Director Laura Brewer confirmed in an email that a settlement agreement was not reached in mediation.
"The parties agreed to submit motions for summary judgment to the judge if mediation was not successful," she said.
The parties will file those motions a month before trial, scheduled for Oct. 26.
The motions could put an end to legal proceedings if the judge grants a summary judgment in favor of either party.
A Carteret County Superior Court judge allowed the state in spring 2019 to intervene in the civil case, siding with the state attorney general's argument that the public's interest in the property was not voided when the property was sold.
The issue stretches back to 2003, when a Morehead City developer donated the land to a nonprofit organization to satisfy wetland mitigation requirements.
David Horton, formerly of Morehead City, owned Blair Pointe LLC, a now-defunct company formed in the mid-1990s to develop the Blair Farms neighborhood.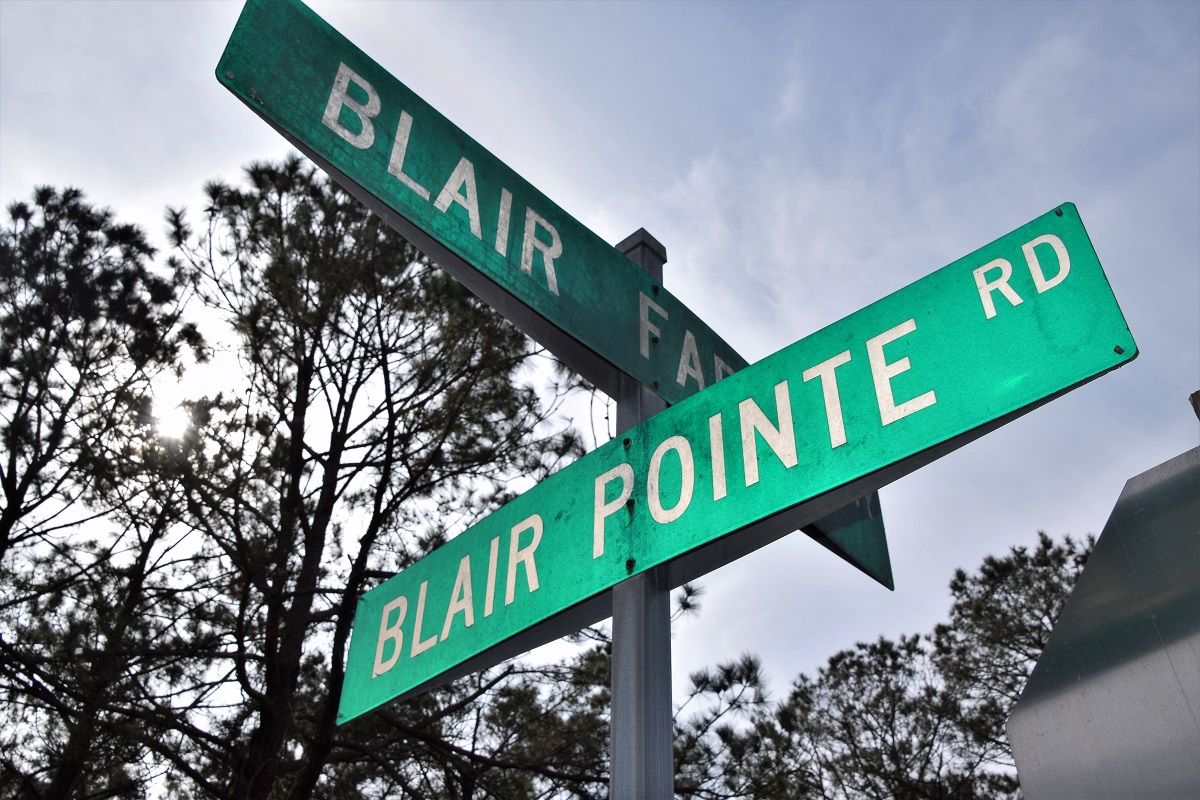 He donated the property to Coastal Hunting Land Group in December 2003 with the intent that it be used for conservation purposes as defined by federal tax codes, according to an earlier report in Coastal Review Online.
The founder of that nonprofit organization died without completing the process to exempt the property from local taxes.
Horton's company received tax credits for the donation until the North Carolina General Assembly in 2013 repealed the program that permitted those credits.
About three years later, Pham's husband, Andy Nguyen, bought the property in an upset bid for nearly $45,000 in a county tax foreclosure auction.
His bid was a little more than $2,000 over the high bid made by Morehead City and the county, which wanted to conserve the property and use it for a park with water access to Calico Bay.
The state Division of Coastal Management determined the land had conservation value.
An earlier report in Coastal Review Online states that the property has been for sale since March 2017 with an asking price of $575,000. The tax value of the land is listed at $68,020.
Pham has said she will not agree to sell the land to a conservation group as long as deed restrictions remain on the property.
Blair Pointe Timeline
1996: Blair Pointe LLC is formed to develop the Blair Farms residential subdivision in the Crab Point area of Morehead City.
2003: Blair Pointe LLC donates for conservation 12.6 wooded acres adjacent to the subdivision to newly formed nonprofit Coastal Hunting Land Group Inc. of Morehead City to satisfy wetland mitigation requirements related to the development of Blair Farms.
2009: Leonard W. Jones, a Morehead City accountant listed as the registered agent on Coastal Hunting Land Group's incorporation papers, dies without having completed the process for the property's tax-exempt status. Unpaid county property taxes begin to accrue.
2009-2010: Morehead City officials hold several closed-session meetings to discuss purchasing the donated property from Coastal Hunting Land Group and later from the county for use as a park and for conservation purposes.
2010: Blair Pointe LLC is dissolved.
2011: City Attorney Derek Taylor advises Morehead City Council members that condemnation process is necessary for city to get clear title to property if purchased from the county. Council gives Taylor approval to request that the county proceed with foreclosure.
2013: North Carolina General Assembly repeals tax credit program under which Blair Pointe LLC partners donated property.
December 2015: Carteret County advertises foreclosure auction for nearly $14,000 in unpaid taxes.
Jan. 15, 2016: Morehead City and Carteret County submit high bid of $42,611.50 in foreclosure auction.
Jan. 25, 2016: Andy Nguyen submits $44,742 upset bid for the property on the last day possible and transfer interest in the property to his wife Beverly Pham.
March 2017: The property, which has an assessed tax value of $68,020, is listed for sale with an asking price of $575,000.
December 2018: Pham files civil case in Carteret County Superior Court against Carteret County, Blair Pointe LLC and Coastal Hunting Land Group Inc. seeking to remove deed restrictions on the property to allow the land to be sold and developed.
March 2019: Attorney General Josh Stein enters a motion to intervene in the case on behalf of the defendants, contending that the public's interest in the property was not voided by the sale of the property and that the attorney general is the appropriate party to protect the public's rights.
April 2019: Carteret County Superior Court Judge William W. Bland grants attorney general's motion to intervene.
August 2020: Parties to case fail to reach agreement during mediation.
September 2020: Parties expected to file motions for summary judgment a month before trial scheduled for Oct. 26.
Coastal Review Online Editor Mark Hibbs contributed to this report.