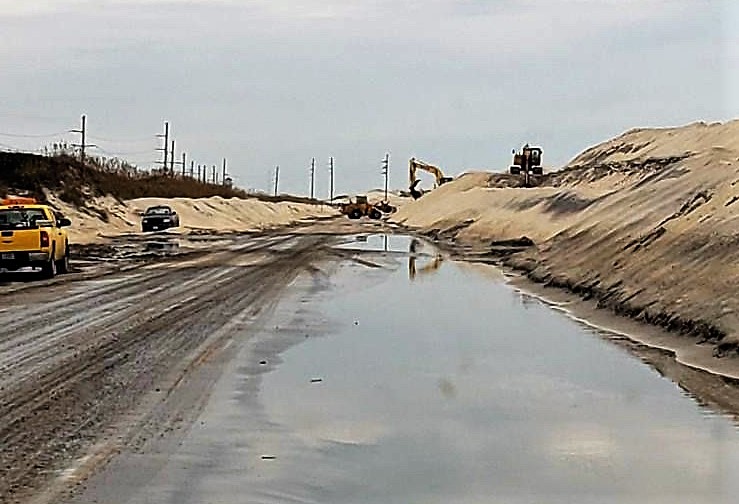 The two sections of N.C. 12 on Hatteras and Ocracoke islands that have been closed since this weekend reopened at noon Thursday.
Ferry service between Hatteras and Ocracoke resumed Thursday with departures at noon, 2 p.m., 3 p.m., 6 p.m., 9 p.m. and midnight from Hatteras and departures from Ocracoke at 1:30 p.m., 3:30 p.m., 4:30 p.m., 7:30 p.m. and 10:30 p.m.
The N.C. Department of Transportation closed Sunday night the sections from the Marc Basnight Bridge to Rodanthe on Hatteras and from the National Park Service pony pens to the ferry terminal on Ocracoke, because of ocean overwash caused by a combination of seasonal high tides, strong northeast winds, and long form ocean waves from Hurricane Teddy.
N.C. 12 motorists should drive with extreme caution on both Hatteras and Ocracoke because sand and salt water remain on the road in several sections. NCDOT crews will also be on the highway to continue clearing the road and shoring up dune lines. Lane closures may be in effect in some sections.