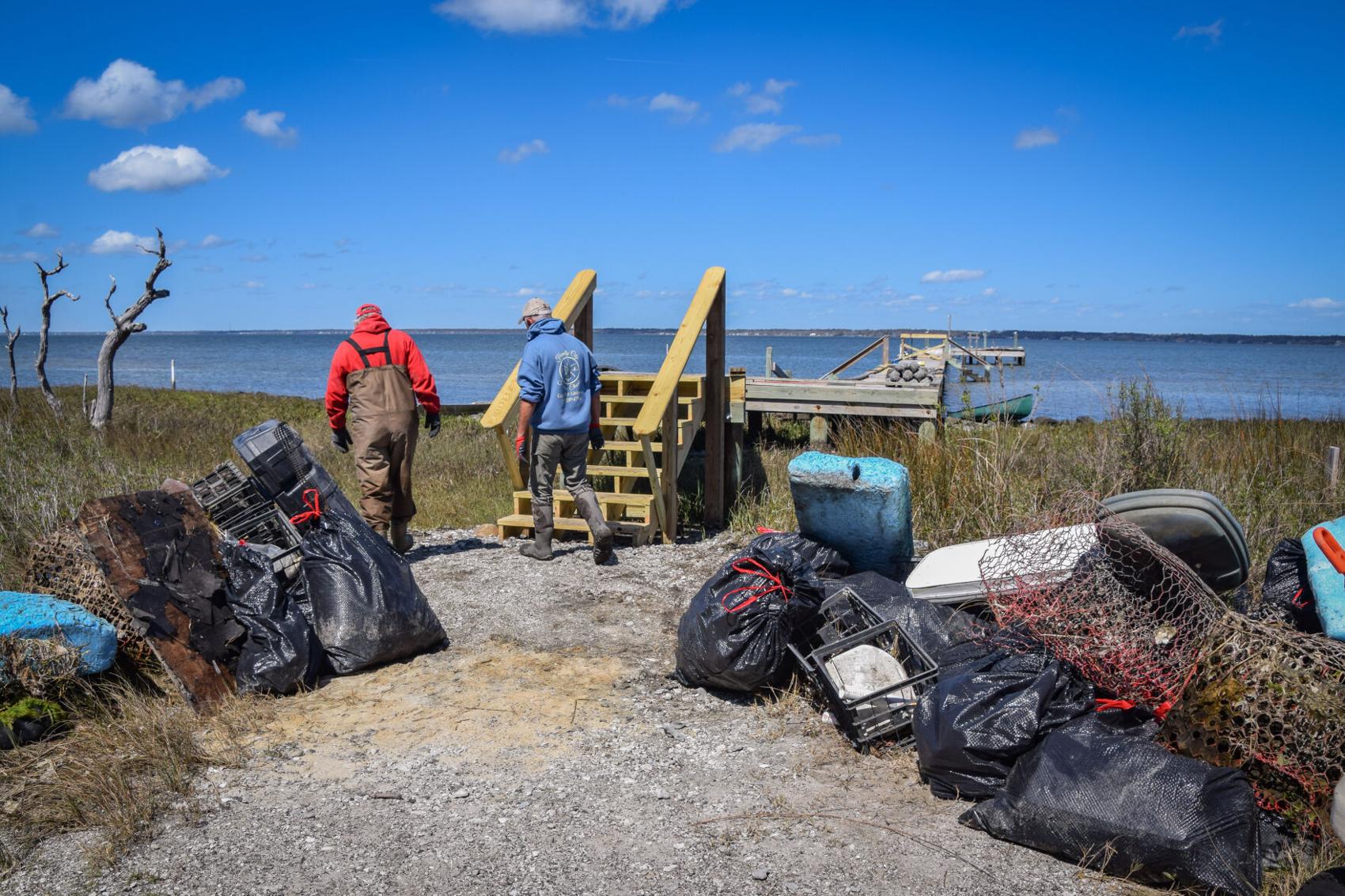 Reprinted from Carteret County News-Times
An area environmental nonprofit organization is going to receive funding to remove marine debris, including abandoned and derelict vessels.
The National Oceanic and Atmospheric Administration will award $2.7 million in grants for marine debris removal and prevention across 23 projects, The office of Rep. Greg Murphy, R-N.C., announced Friday.
The North Carolina Coastal Federation, a nonprofit dedicated to protecting the state's coastal environment, is receiving $121,090 to aid with the removal of at least 20 abandoned and derelict vessels from estuaries in northeastern North Carolina.
"These projects assist with wildlife preservation, navigation safety and economic prosperity in the affected areas," Murphy's office said. "The vessels that will be removed as a result of this grant have either been purposefully abandoned or were lost and destroyed as a result of the many hurricanes that have hit the area in the past ten years."
Federation coastal education coordinator Rachel Bisesi said in an email to the News-Times vessel removal efforts will begin in October. The project is part of a larger effort to clean up marine debris around the coast.
"Large scale marine debris cleanups are underway," Bisesi said, "including the removal of abandoned and derelict vessels from the N.C. coast."
In addition to Carteret County, cleanups are also ongoing in Dare, Hyde, Pamlico, Beaufort, Craven, Onslow, Brunswick, Pender and New Handover counties. Bisesi said as of Thursday, 32 tons of marine debris have been collected from the Rachel Carson National Estuarine Research Reserve, Hammocks Beach State Park, Permuda Island and Masonboro Island.
Murphy, who represents the third district of North Carolina, including Carteret County, thanked NOAA for "this generous grant to help the North Carolina Coastal Federation clean up marine debris from North Carolina's beautiful coast."
"These projects will significantly help clear up our waterways to make them more navigable and help our ecosystems thrive," Murphy said. "It's a great win-win for eastern North Carolina's economy and environment."