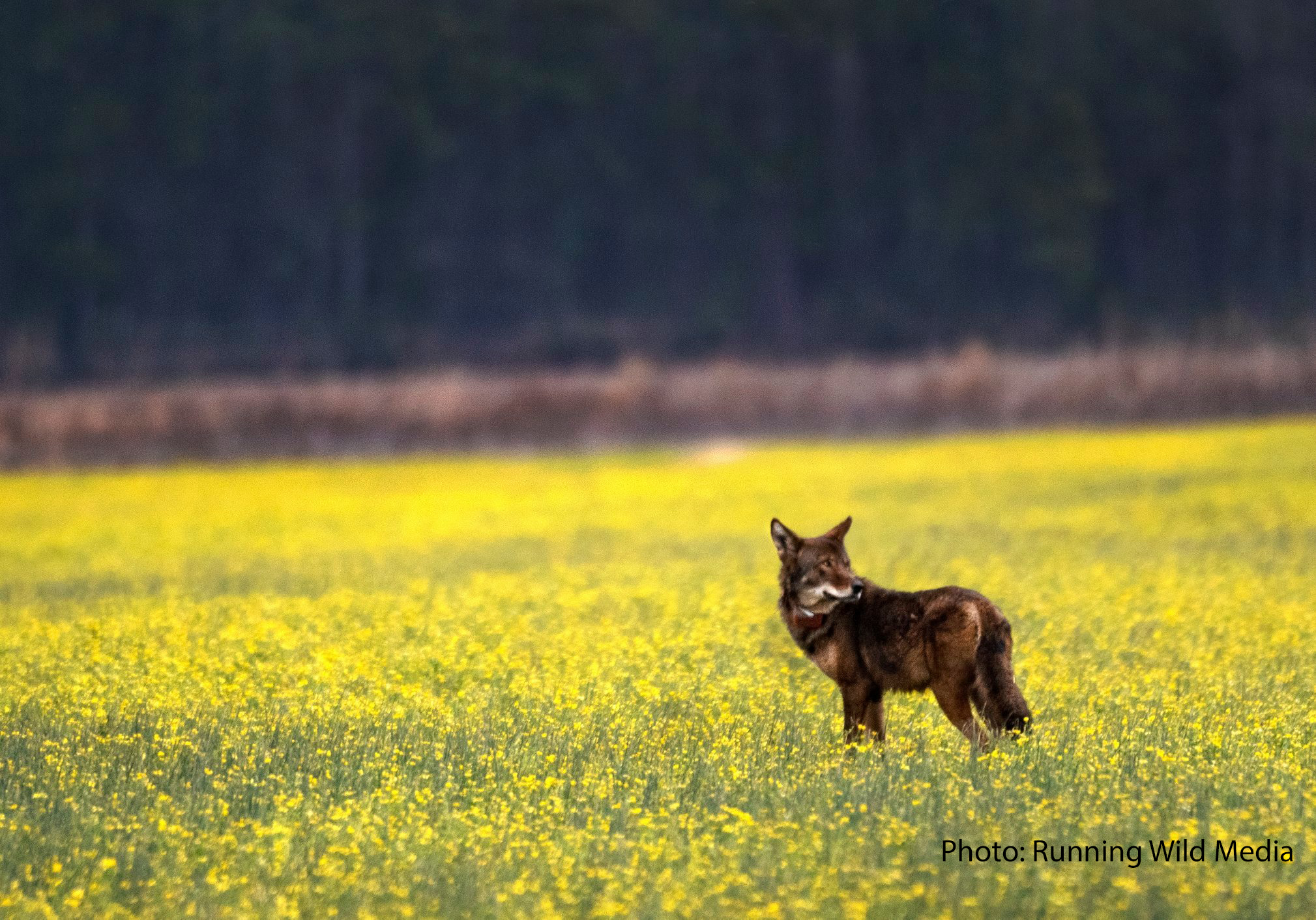 A new habitat improvement program has been announced to help private landowners support wildlife on their property, including endangered species such as red wolves, while also meeting their land management goals.
The North Carolina Wildlife Federation, in cooperation with the U.S. Fish and Wildlife Service's Partners for Fish and Wildlife Program, announced this week the launch of the Prey for the Pack program, which is open to private landowners in five northeastern North Carolina counties within the current population area of wild red wolves.
Participants in the program will receive technical assistance and financial cost-share to help them implement habitat improvement projects on their property.
Prey for the Pack projects on private lands may include early successional, forested or riparian habitat improvement, prescribed burning, native vegetation plantings, and wetland enhancement.
"Conservation of wildlife begins with habitat. With the majority of land in North Carolina being privately owned, it's vital to form conservation partnerships with landowners to prevent loss of habitat and wildlife, especially when it comes to threatened or endangered species including red wolves," said Dr. Liz Rutledge, director of Wildlife Resources at the North Carolina Wildlife Federation.
The percentage of financial cost-share provided to a landowner will vary depending on their selected level of project involvement. Landowners may participate in the Prey for the Pack program in conjunction with other conservation programs. Once the habitat improvement project is completed, the habitat must remain in the improved condition for 10 years to satisfy the project agreements.
To discuss the program, contact Sarah Loeffler, Refuge Volunteer & Program Coordinator, at sarah.loeffler@ncwf.org or by phone at 252-796-3004, ext. 222.