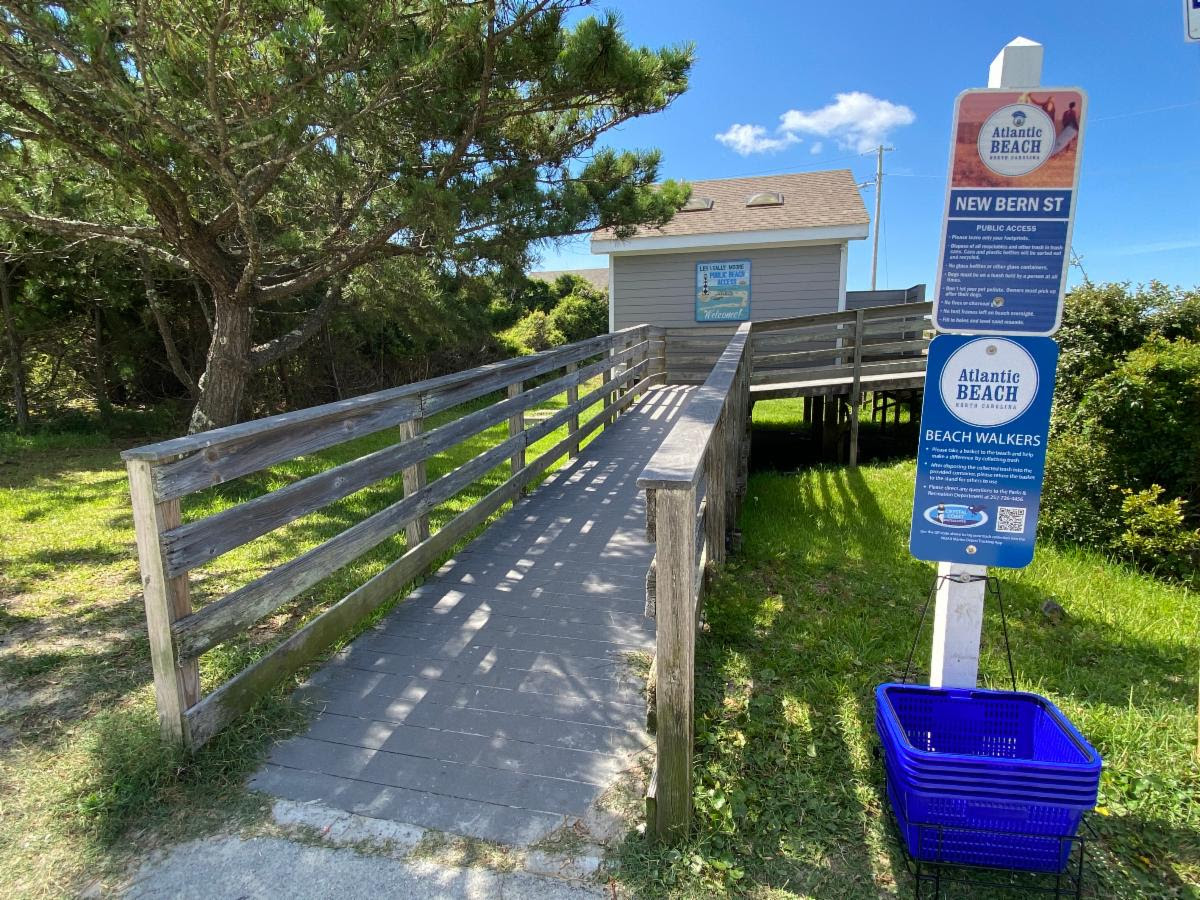 Atlantic Beach is beginning this week a new beach cleanup program, the town announced Friday.
The town is partnering with Crystal Coast Waterkeeper to install signs and beach cleanup baskets at each of the town's 22 beach accesses to encourage visitors to collect trash and dispose of it in the appropriate container.
The town is asking folks to take a photo of what they collect and post to social media, using the hashtag #TrashFreeAB.
The sign posted features a QR code to allow visitors to directly download National Oceanic and Atmospheric Administration Marine Debris Tracker app to track what they collect on the beach.
The tracker app allows cleanup participants help make a difference by checking in when they find trash along the coastlines and waterways. This tool is a great way to get involved in local and global data collection, and it allows for the identification of trash "hot spots" along the coastline.
The Marine Debris Tracker mobile app, which was launched in 2010, is a joint initiative between the NOAA Marine Debris Program and the Southeast Atlantic Marine Debris Initiative at the University of Georgia College of Engineering.
The new program is in response to feedback from the Atlantic Beach Town Council's annual retreat and inspiration from the town's sister city Atlantic Beach, Florida.