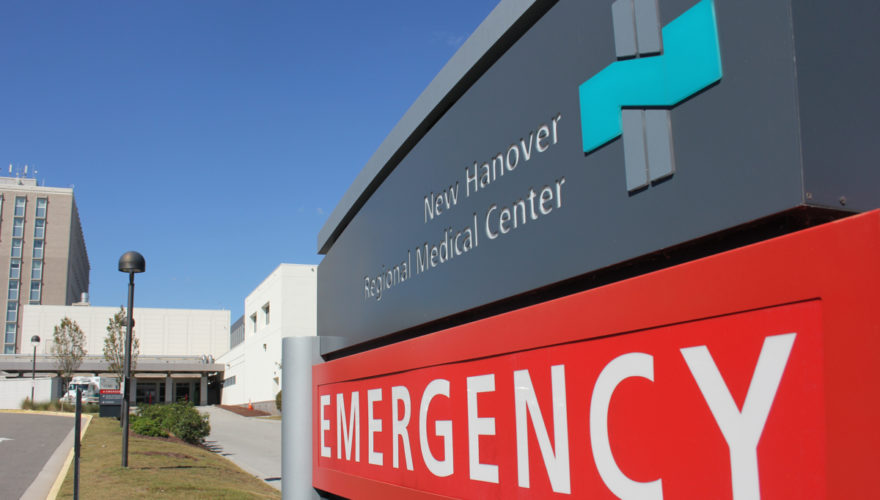 Reprinted from North Carolina Health News
A New Hanover Regional Medical Center committee weighed options for the future of the Wilmington-based hospital system last week as the county seeks a partner to back the hospital, one of the largest in the southeastern region. 
In a series of meetings last week, three contenders for partnership — Duke Health, Atrium Health and Novant Health — discussed their visions for the Wilmington-based health system, with options ranging from an outright sale to a long-term lease. New Hanover Regional officials have said repeatedly that they are not necessarily looking for someone to purchase the hospital, but rather to explore partnership opportunities that will help New Hanover better care for the community.
At 647 beds, as of the state's last count, New Hanover Regional is the largest county-owned system in North Carolina. New Hanover's decision to affiliate or even sell has sparked impassioned debate in the community about local control of health resources, with many citizens urging for remaining independent.
New Hanover officials previously said partnership with a larger health system could strengthen capacity and provide a cushion from the financial uncertainties of North Carolina's health care market.
New Hanover convened the Partnership Advisory Group, a 21-member body, to study the options and make recommendations to the county board of commissioners, who will eventually vote on the hospital's future. 
In recent months, the advisory group narrowed down its options to six contenders, among them UNC Health, which along with its medical school, partners with New Hanover Regional on medical education programs. Though the advisory group sought information on the three systems who presented this week, the advisors did not totally eliminate the other organizations it did not invite to present. 
The Partnership Advisory Group plans to hold a public hearing on the proposals on Monday, June 22. The group will then make recommendations to the hospital's board of trustees and the county commissioners. There will be additional public hearings on the proposal that move forward, but the final decision rests with the county board of commissioners.
We've summarized each of the three contenders' proposals below, but their full plans and recorded presentations are available on the NHRMC Future website. 
Duke Health

Who are they? Duke Health is based at the Triangle, with hospitals in Raleigh and Durham and ambulatory and outpatient clinics in central and eastern North Carolina and southern Virginia. The second-largest employer in North Carolina, Duke is renowned for its medical school and clinical research capabilities. Duke does not own any hospitals in the eastern part of the state, and its nearest clinics to Wilmington are in Lumberton and Holly Springs, almost two hours away. 
What partnership structure do they want? Duke prefers to buy New Hanover, but is open to other agreements, according to the proposal. The system has offered $500 million in cash during closing and at least $1.9 billion for improvements over the next 12 years. Alternatively, Duke Health can pay the county upwards of $1.35 billion upfront. 
What are they proposing? Duke officials highlighted the financial stability they can bring to New Hanover, saying they have not furloughed or let go of any employees amidst the financial pressures of the coronavirus pandemic. Duke stated its commitment to partnering with community-based organizations and bolstering research opportunities and medical training programs in Wilmington.
If selected, Duke officials stressed that they would retain New Hanover Regional's senior leadership and all employees in good standing for at least a year. Under the proposal, Duke said it would invest "significant resources" in improving and expanding New Hanover's programs, technology and facilities, with the goal of turning the hospital into a destination medical center for patients from all over.
What will the proposal do to New Hanover's existing partnerships? Duke Health's proposal said it intends to retain New Hanover Regional's medical education partnership with UNC Health and the UNC medical school. It also indicated that it would keep the physician group's relationship with Atrium. However, UNC Health has already told NHRMC that the health education would end if New Hanover pursues partners other than UNC. Duke officials later issued an addendum to the proposal, saying that the university and hospital system is committed to creating and expanding medical education as well as clinical research opportunities in Wilmington. 
Novant Health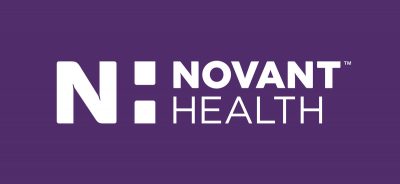 Who are they? Based in Winston-Salem, Novant Health has 15 medical centers and more than 600 clinics and ambulatory facilities, including in Charlotte, Winston-Salem, the Triangle, northern Virginia, and in Brunswick County, just south of where NHRMC sits. Novant already has ties with New Hanover Regional through the Brunswick County facility, according to the proposal. 
What partnership structure do they want? Novant is proposing to explore several options, ranging from an affiliation, in which the Wilmington system will retain some, but not all of its local control, to a management agreement, where Novant oversees operations, but New Hanover remains county-owned. Novant has also floated other options, such as forming a separate company that would have either partial or full control over the hospital. Under each arrangement, Novant pledges to deliver "significant" funding for capital improvements. If the parties pursue affiliation, the capital improvements would total $60 million a year for "the foreseeable future." Novant would also make a one-time contribution of $50 million to New Hanover's foundation and pay $1.5 billion at closing.
What are they proposing? Novant officials highlighted their commitment to health care access, and to diversity and inclusion, with plans of turning New Hanover into an "eastern flagship" facility on par with population centers such as Charlotte and Winston-Salem, officials said this week. By partnering with UNC Health and the UNC School of Medicine, Novant proposes to preserve and deepen the medical education program in Wilmington. 
A UNC official who also attended the meeting said that UNC intends to develop a UNC health sciences campus in Wilmington, which will include training programs in pharmacy, dental and other specialties, among other improvements. UNC and its medical school also want to increase the number of residents it assigns to the hospital system. The parties plan to sign a letter of intent that cements these commitments in the coming days.
What will the proposal do to New Hanover's existing partnerships? Novant wants to ultimately transition the physician group away from the partnership with Atrium. The partnership between Novant, UNC and the medical school would ensure the hospital's medical education program will remain intact. 
Atrium Health

Who are they? Headquartered in Charlotte, Atrium is a quasi-governmental network of 40 hospitals and 900 clinics, with locations in Georgia and the Carolinas. Atrium is the largest mental health provider in the state and the largest provider of psychiatric emergency room services in the Southeast, according to the proposal. The organization already manages New Hanover Regional's physician group. It also employs most of the 207 physicians in the group. Atrium announced a merger with Wake Forest Baptist Health and Wake Forest University last year, meaning that the system will have a medical school that could potentially replace UNC's medical education program if New Hanover Regional chooses the partnership. 
What partnership structure do they want? Atrium proposes a long-term lease, which would initially run for 40 years. The county would maintain ownership and control, with Atrium sharing in the hospital's revenues. Atrium would also pay a one-time fee of $50 million at closing and $28 million a year for 30 years, with a different fee for the remaining 10 years. The Charlotte-based health system also pledged to invest $2.17 billion over 40 years in capital and would create a $150 million community foundation to support New Hanover Regional's health initiatives. Under the proposal, New Hanover County can sell the hospital at any time throughout the agreement and all decisions would remain local. 
What are they proposing? Atrium has stressed that New Hanover Regional could remain county-owned, with the right support, something that could address the concerns of some local community groups that have organized to oppose any sale of the hospital. Under the partnership, New Hanover's children's hospital, cancer center and orthopedic hospital will be integrated with Atrium's existing network, so patients could access specialty care and clinical trials locally. Atrium officials argued at this week's meeting that medical advancements the system would bring could turn Wilmington into a medical tourism destination.
Atrium's proposal also outlines investments in the seven-county region New Hanover Regional serves, including the construction of a $120 million behavioral health and addiction medicine facility in Wilmington. 
What will the proposal do to New Hanover's existing partnerships? Atrium commits to maintaining the medical education relationship with UNC Health for at least five years, according to the proposal. For the following five years, Atrium's proposal would be to create a medical education program with Wake Forest University School of Medicine. But if UNC and New Hanover Regional choose to end the relationship early, Atrium said in an addendum that it could establish a Wake Forest Baptist campus in Wilmington. Atrium's relationship with NHRMC Medical Group and will continue if the proposal is selected.
This story is provided courtesy of North Carolina Health News, a website covering health and environmental news in North Carolina. Coastal Review Online is partnering with North Carolina Health News to provide readers with more environmental and lifestyle stories of interest about our coast.