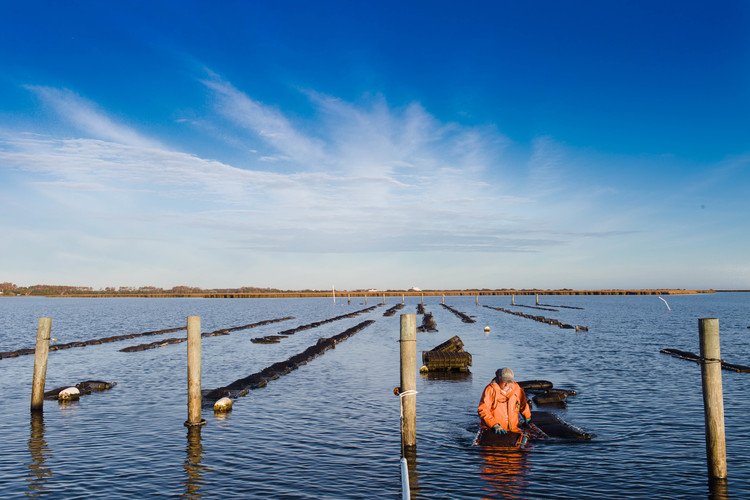 Oyster sales in North Carolina and other coastal states throughout the country tanked when restaurants halted dine-in service in March as part of the effort to curb the spread of COVID-19.
"Everyone – East Coast, West Coast – once COVID-19 shut down restaurants pretty much all growers saw their sales drop between 95 and 100%," said Chris Matteo, East Coast Shellfish Growers Association North Carolina representative. "Restaurants are our primary client. Most high-end and middle-tier restaurants aren't normally involved in the takeout business. Even the ones that did pivot to takeout, people just generally aren't comfortable buying or selling raw shellfish for takeout. The market collapsed."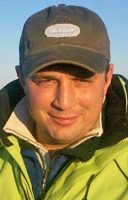 Oyster farmers are among the ranks of numerous American growers who've experienced tremendous crop losses as a result of the pandemic. Yet oysters are not on the U.S. Department of Agriculture's list of specialty crops, leaving shellfish farmers out of the running to receive federal aid afforded other farmers, including the Coronavirus Food Assistance Program, or CFAP.
Oyster farmers are eligible to receive a portion, though small, of more than $5 million North Carolina received as a part of a $300 million allocation from the National Oceanic and Atmospheric Administration to states, tribes and territories with coastal and marine fishery participants.
Participants include resident commercial fishermen, seafood processors and dealers, for-hire fishing businesses and privately owned marine aquaculture businesses that grow products in state or federal U.S. waters, such as shellfish leases, hatcheries and nurseries.
Commercial fishermen and marine aquaculture businesses that have lost more than 35% of revenue between March 1 and May 31 as a direct or indirect result of the pandemic as compared to the previous five-year average will receive a little more than $3.3 million.
Most of that is expected to be doled out to more than 5,600 commercial fisher license holders.
"Very little will go to the growers," said Ana Zivanovic-Nenadovic, assistant director of policy for the North Carolina Coastal Federation. "That's been historically like that."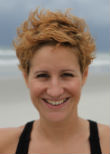 The federation earlier this month sent a letter to the USDA urging the department to include shellfish crops to the list of those eligible for under the proposed CFAP.
"We really don't think there's any reason they shouldn't be included in specialty crops," Zivanovic-Nenadovic said. "In our view shellfish aquaculture is controlled environment. You're still controlling for the density of the oysters, you're still controlling what depth they're in."
In her letter to the USDA on behalf of the federation, she argues that shellfish farmers meet the federal Notice of Funding Availability eligibility requirements because aquaculture crops are grown in a controlled environment.
Shellfish farmers plant seed in cages, which allows them "substantial" control over the size of their crop, where it is planted and how deep it is planted in the water, "all of which would have occurred differently in an uncontrolled and purely natural environment," according to the June 8 letter.
These practices are in line with other specialty crops and some non-specialty crops, including almonds, beans, lemon, peaches, soybeans, corn, oats and upland cotton – all of which are grown in farming practices that do not control temperature, rainfall, humidity, or storms, Zivanovic-Nenadovic wrote.
The pandemic's effect on food crops has become part of the narrative on COVID-19's crippling toll nationwide. For oyster farmers, the pandemic has revealed just how much they depend on the service industry.
Raw shellfish are not a convenient takeout meal, Zivanovic-Nenadovic said, thus the overwhelming loss of sales.
The result is that oyster farmers are left with a product that is not attractive to half-shell markets – oysters 3 inches or larger sell for less — and have to use gear for oysters that can't be sold instead of planting seeds for the next harvesting season. Growers are stuck with a product surplus that will lower premium prices.
Matteo, a full-time oyster farmer since 2013 and an appointee to the recently formed Shellfish Cultivation Lease Review Committee, which hears appeals of the North Carolina Marine Fisheries Commission's decisions regarding oyster leases, said oyster farmers receive on average 50 cents an oyster in the half-shell market.
Sales in the shucked market average 25 cents to 30 cents per oyster.
"That higher price point are what folks are trying to get," Matteo said. "Those prices won't remain stable if there's a glut of shellfish available. That puts additional pressure on the growers."
The oyster farming industry is predominately a half-shell market geared toward the sale of oysters on the half-shell at restaurants and oyster bars, explained Ryan Speckman, co-founder of Locals Seafood in Raleigh.
Locals Seafood distributes North Carolina-caught and -raised seafood to restaurants and grocery stores in the Triangle and own oyster bars in downtown Raleigh and Durham.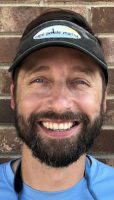 When Gov. Roy Cooper announced stay-at-home orders and the closing of dine-in restaurants, Speckman said 80% of his business was wiped out overnight.
"The problem with the oyster industry and mariculture industry is that it's so new people don't know how to treat it," he said. "I consider what they are is a farmer and farmers have to be subsidized to stay alive. Right now, there's not really good options for crop insurance on oyster farms. It's always like oyster farmers are the forgotten entity when it comes to disaster relief."
In an effort to try and boost oyster sales, Locals Seafood has been sharing educational information with its customers on how to prepare the shellfish for consumption. The business is selling oysters by the count directly to customers at local farmers markets in the Triangle.
"We've kind of pivoted toward retail and home deliveries and I was pleasantly surprised how fast that replaced our retail business," Speckman said. "Demand for fish went through the roof. What was odd to me was the oyster business never bounced back. It's actually a really easy food to prepare."
But direct-to-consumer sales are not likely to help the industry much.
"The challenge with that is very few people are comfortable with buying live oysters and shucking them themselves," Matteo said. "We're trying to be creative and find a way to make sure markets are still there once all the dust settles."
Under the CFAP program, farmers are eligible to receive up to $250,000 per individual, a substantial amount more than the relief shellfish farmers anticipate receiving from NOAA, he said.
"It's critical to get real relief, not $500 from NOAA," Matteo said. "It has to be much more meaningful. We're not trying to double-dip. We're talking millions of dollars' worth of product that is essentially at risk and doesn't have a market."
The industry will continue its fight to get its product on the USDA's list of specialty crops.
"We always have to fight like crazy to be seen as farmers and not fishermen," Matteo said. "It's almost as if shellfish is the only specialty crop that's carved out of this program and we haven't been given a good reason why. It's just frustrating. We're just going to stay on them and hopefully there's additional funding and they bring us into the program. We are farmers and we're farmers suffering more than most terrestrial farmers because they still have markets. We don't have many alternatives here. It's not like we can have a chicken sale in a parking lot."