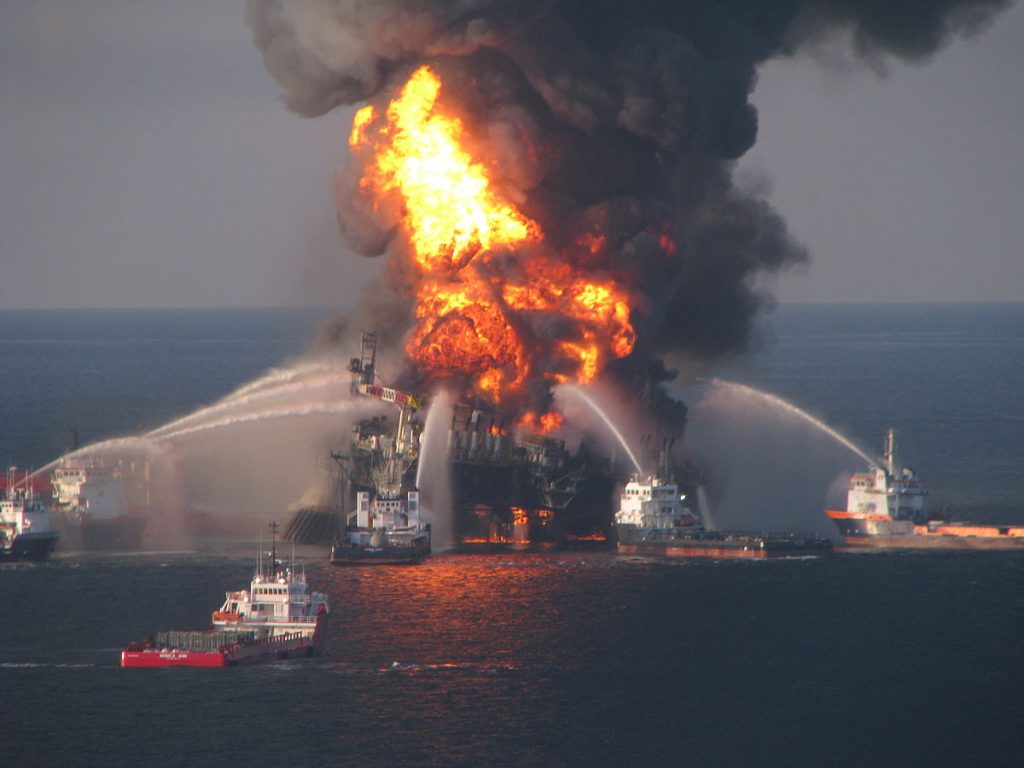 More than 100 scientists, including several based in North Carolina, are urging the president and Congress to stop plans to expand offshore drilling.
The scientists in a letter call attention to offshore oil drilling fueling climate change, which threatens all human health and livelihoods.
"If we continue on our current path, the expected increases in temperature, increases in extreme weather, and rising sea levels will wreak havoc on coastal communities. These catastrophic impacts will displace people and create geopolitical instability," the letter states.
Oceana, an ocean conservation advocacy group, announced the letter Monday on World Oceans Day following Trump reaffirming his plan to expand offshore drilling in a proclamation addressing National Ocean Month.
The scientists warn expanded drilling threatens marine life and coastal economies. The letter calls for all coasts to be protected from another catastrophe like the 2010 BP Deepwater Horizon disaster, which spewed more than 200 million gallons of oil into the Gulf of Mexico.
In 2018, President Trump announced plans to open nearly all U.S. federal waters to offshore drilling in his draft five-year program for oil and gas development on the Outer Continental Shelf.  In March, Dr. Walter Cruickshank, the acting director for Bureau of Ocean Energy Management, testified before Congress that the drilling plan is a "multi-year process that is still underway."
The scientists join the growing bipartisan opposition to this plan, including every governor on the  East and West coasts, alliances totaling more than 56,000 businesses and more than 380 coastal communities.
Oceana campaign director Diane Hoskins said Monday that the fact that scientists are sounding the alarm on the threat of pollution, fueling climate change and catastrophic drilling disasters from offshore drilling should be a wake-up call.
"Opposition to President Trump's offshore drilling plan is strong and growing. It's time for President Trump to listen, instead of using World Oceans Month as an opportunity to double down on support for offshore drilling. These scientists highlight the immense risks that come with expanded drilling and are taking a stand against bringing these risks to new coastal communities," she said. "The BP disaster caused unimaginable economic and environmental devastation. Instead of learning lessons from the BP disaster, President Trump is proposing to radically expand offshore drilling. It is not too late to reverse course. The president's offshore drilling plan is still a preventable disaster."